With today's market volatility, inflation, and rising mortgage interest rates, getting started as a real estate agent can be challenging. To learn the best way to establish a real estate career in the current market, we interviewed two experienced agents—Kristen Conti and Martha Gaffney—and asked them what they would do differently if they had to start over.
Kristen Conti has worked in real estate for over 30 years and is a REALTOR®, a licensed broker, and the owner of Peacock Premier Properties in Southwest Florida. Martha Gaffney has 19 years of experience and is the strategic real estate advisor at Real Estate Bees, a licensed broker at Old Towne Living NY Inc., and a certified interior decorator in Westtown, New York. Read on to get their advice for new real estate agents.*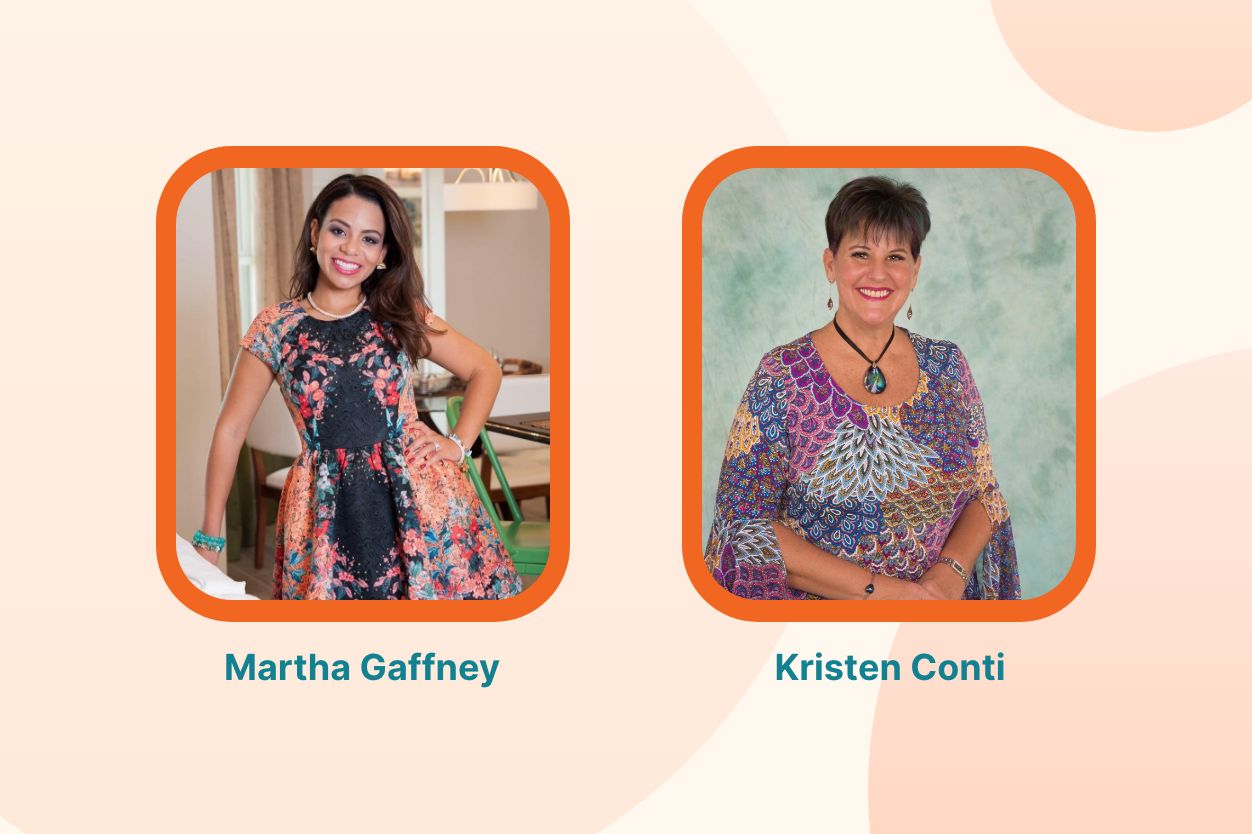 Q: What led you to become a real estate agent?
Conti: In 1992, I fell in love with my current husband, David. I was working crazy hours as a manager for General Mills in the restaurant industry. We decided that we wanted to plan a life together, but my schedule didn't work for achieving those goals, so we began the process of opening our own restaurant in a strip plaza. There was a real estate company in that plaza. They watched us work and told me I could make three times more money in real estate sales. After doing a comprehensive business plan for the restaurant, I realized they were right. They offered me a job, and I immediately went to real estate school and got my license. At that time, I was 27 years old and a newlywed. I had to make it, so I did! It was an excellent decision.
Gaffney: I started in real estate when I was around 19 years old, after I bought a condo. I liked the process and felt I could be good at it, so I just took off with it.
Q: What would you do differently if you had to start over in the real estate industry?
Conti: I've had a wonderful real estate career that has provided for my family and many other families. That said, I'm more sales- and marketing-oriented than systems-oriented, so I didn't keep track of my customers and clients the way I should've. My customers are always delighted with my service, but with the staggering number of agents in Florida, people have so many agents to choose from. It's important for us to stay top of mind so our customers remember us for their next transaction.
I would also have been less trusting of people pushing their advertising ideas. Many people use scare tactics and make agents feel that if they don't have the latest and greatest of everything, they'll be left in the dust. Because of those scare tactics, I often spent money without proper due diligence and ended up wasting money on things that didn't produce results.
Lastly, I wouldn't work with customers who were unreasonable just because I wanted to win them over. I spent so much time trying to please people that I often did emotional and mental damage to myself. I don't do that anymore.
Gaffney: If I were to start over, I wouldn't believe everything everyone says. I would've been firmer about what I really liked about the industry and stuck with it. I would also have been more selective when it came to the people I did business with.
Q: What's the most significant piece of advice you'd give new real estate agents in the current market?
Conti: Don't prioritize AI over face-to-face and voice-to-voice communication. Right now, the world is drowning in technology in the form of robocalls—with zero customer service. No one wants to go through a menu of seven choices only to find none of them useful—or be passed off to someone else. My goal is to serve my customers through the most important transactions of their lives. My referrals are earned through concierge-level service.
Gaffney: Real estate is owning your own business, which means you need to have financial reserves and be ready to take the time you need to grow your business. It's not a quick buck overnight.
Q: Describe a challenging or memorable transaction you've been involved in. What did you learn from the experience, and what would you do differently?
Conti: For a while, I had a standard commission rate I stuck to no matter what. But recently, I was referred to a gentleman—a sheriff for the Sarasota County Police Department—who was considering being a For Sale by Owner because he was only willing to pay a third less than my normal rate. I agreed to meet with him and saw his house was immaculate with amazing curb appeal. I also realized he wasn't trying to question my value. He pointed out that his home was worth $700,000. Two years earlier, it would've been $350,000. Even with his rate reduction, I would still get an excellent payday. Because of all these things, I decided to create a "First Responder" discount.
His house went under contract in less than 48 hours. At the closing table, he said he was so happy I handled the deal and would happily refer me. Had I been inflexible with my fee, I would've lost out on $14,000 and future referrals. That experience taught me the importance of knowing that the market changes—and that I need to change with it.
Gaffney: I've encountered many different challenging transactions. I find that the more challenging transactions tend to be the ones where people have just enough money to buy a house or rent the unit they want.
In those types of transactions, I realize that people's reactions to offers or counteroffers (or anything else during the transaction) aren't usually the full truth. The full truth typically lies in why they reacted that way. And when you find that out, you can fix whatever needs to be fixed to close the transaction—or realize it's a dead end and time to let it go.
Q: What common misconception about the real estate industry do you wish you had known sooner as an agent? And how should new agents approach business in today's volatile market?
Conti: Many people jump into real estate thinking it's quick, easy money. They aren't up to speed on how to properly serve their customers, and they get in trouble because they don't think like a business person. As a result, they may forget important expenses, like quarterly taxes, or fail to realize that what they net in a commission is sometimes less than half of what the brokerage is paid.
When I started my career, I hired the right people to advise me and opened a professional association (PA) to lower my tax liability. I've recently trained new agents who are already outperforming the market because they're motivated and educated, work by referral, and focus on customer service. They have tough conversations in person or over the phone and work relationally rather than transactionally.
Never forget that it's all about what's best for the customer. If you keep their needs top of mind and stay in touch with them before, during, and after the sale, your referrals will give you a wonderful living. Since I started in 1993, I've never made less than six figures a year, and I've even had seven-figure years. All of this success is due to having amazing customers, motivated agents, and a commitment to running an honest business.
Gaffney: A common misconception is that brokers need to sell high-end properties, have a lifestyle of riches, and pick up the phone whenever they're needed.
When it comes to today's market, the market in New York is actually a great one to start in since it's still steady and provides realistic expectations of what it's like. If I had to start over, I'd make sure that I invested money wisely in marketing and learning about the different finance programs. Unlike the rest of the country, New York experiences a pretty steady market despite higher interest rates.
* Answers have been edited for clarity and brevity.
Farm for Leads and Start Scaling Your Real Estate Business With PropStream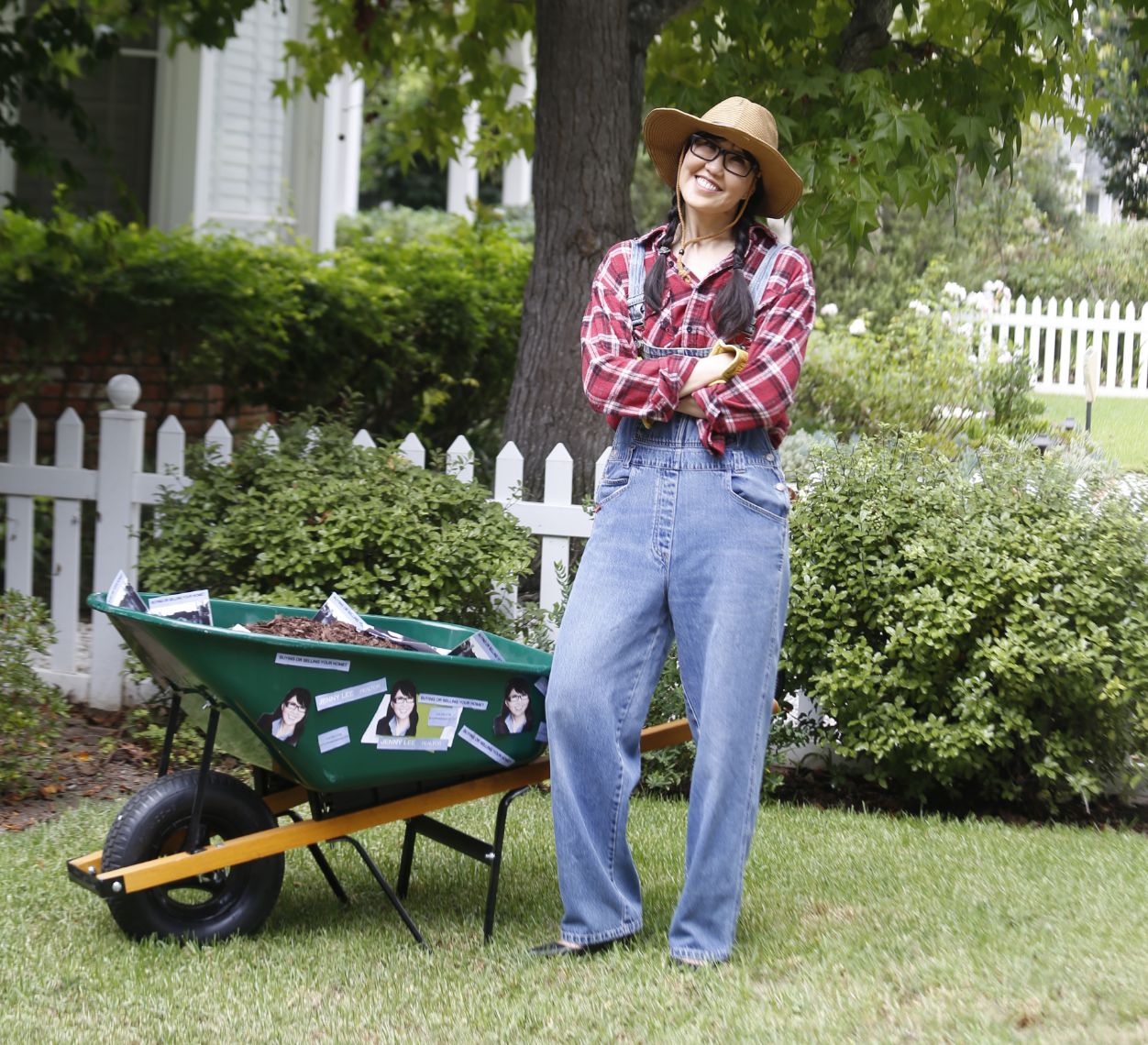 Kristen Conti and Martha Gaffney have learned many lessons during their extensive careers in the real estate industry. One of those is the importance of pleasing your customers and getting to know them and their needs.
With PropStream, you can easily farm for leads in your area of choice, getting a comprehensive view of homeowners' financial situations, property history, mortgage details, and more! With this information, you can identify homeowners with the greatest need for your service and craft a sensitive, thoughtful pitch, helping you stand out from agents who can't see past the dollar signs.
---
Want to try PropStream on for size before committing to a full subscription? Unlock your 7-day free trial and enjoy 50 free leads!
---