As a real estate professional, marketing tasks can take up much of your time. But with the proper automation techniques, you could save as much as 25 hours per week—leading to more leads, more time for higher ROI activities, and more closed deals
If that sounds appealing, here are seven ways to automate your real estate marketing:
Lead Generation Automation
Lead generation is an essential marketing step. It's how you identify and attract potential customers.
Traditionally, lead generation required manually creating and maintaining lead lists. But these days, you can automate much of the lead generation process.
For example, PropStream's List Automator lets you create lead lists that are automatically updated with new leads based on criteria you set. That way, you don't have to run new lists constantly. This tool also lets you import your own properties that may not be publicly listed. Once a list is created, users can sort and stack lists through it by various filters, such as "sold," "vacant," and "active on the MLS," saving you an immense amount of time.
Another way to automate lead generation is via contact forms. These are commonly found on websites as a way for visitors to contact you, but they can also be physical forms available at open houses and other events. As a real estate professional, contact forms are a great way to get new leads into your database. From there, you can automatically segment them based on where they submitted the form, giving you greater insight into their interests (e.g., buying vs. selling).
Email Automation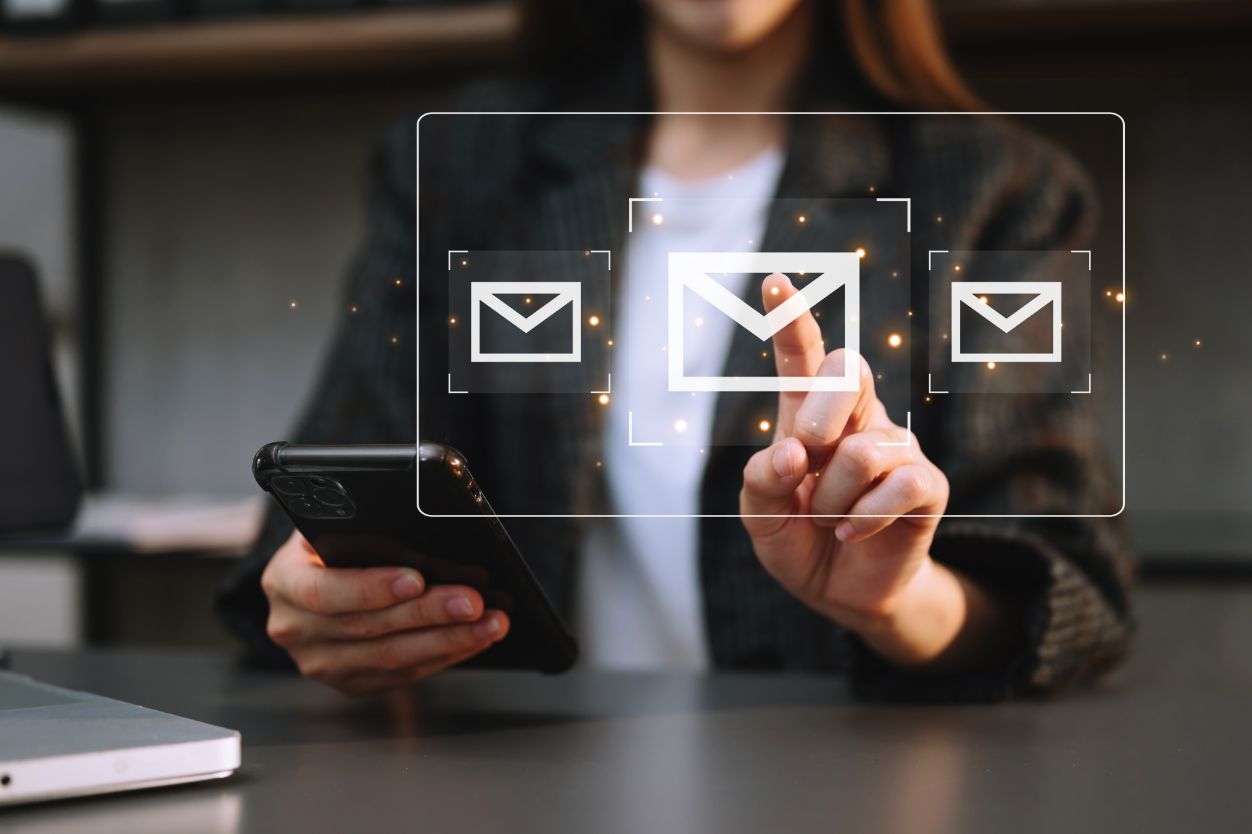 Your email list is one of your most valuable assets. It lets you connect directly with potential clients via their inboxes. But writing individual emails can be time- and labor-intensive, which is where email automation kicks in.
To get the most out of email automation, you'll first want to set up an autoresponder that automatically responds to those who email you. This helps ensure that nobody falls through the cracks and that you respond to messages timely. After all, 90% of customers want an immediate response, and 60% define "immediate" as 10 minutes or less.
When initiating email conversations, it's best to create a drip campaign. This prewritten email sequence is triggered each time you gain a new contact. For example, it could be a welcome series with a quick introduction to your business, a brief overview of the local market, and tailored advice for buyers or sellers.
The goal is not to immediately pitch your services but rather to educate and nurture leads so they can trust you as an expert.
💡Pro Tip:
PropStream lets you quickly
set up email campaigns
from existing contact lists or ones generated with its integrated skip-tracing tool. Customize emails with saved templates, personalize them with recipients' names, and set specific delivery times!
Segmenting your contact list lets you further personalize your emails. For example, you could categorize leads by age, gender, location, ownership history, interests, and other metrics to ensure you send the right message to the right person at the right time.
By sending tailored emails that address recipients' unique pain points, you can reach and convert more potential clients. Plus, if you schedule emails to be delivered regularly (e.g., every Friday at 10 AM), recipients know when to expect to hear from you and are more likely to read your emails.
CRM Automation
A customer relationship management (CRM) system is a central software platform where you can keep track of leads and clients. It's where you store and manage contact information, conversation transcripts, purchase history, and other customer data.
Fortunately, many CRMs let you automate everyday tasks. For example, they might help you streamline data entry, sort and prioritize contacts, assign prospects to different team members, and set reminders for when leads reach different stages in the buyer's journey.
Such automation can eliminate much of the guesswork around what's next for a particular lead so you can focus on executing (rather than planning) marketing tasks. It's no wonder the global real estate marketing software market was valued at over 661 million in 2021 and is expected to reach over 1.3 billion by 2027.
Text Message Automation
Texting is a powerful marketing channel. After all, most people carry a phone in their pocket that they regularly check. The average open rate for text messages is 98%!
Of course, you don't want to type out texts to each of your customers individually. Instead, use a platform that lets you send text blasts to multiple contacts simultaneously. This is a great way to spread the word about upcoming events, promotions, and deals. Just make sure to follow any communication regulations, such as those set by the FCC.
💡Pro Tip:
Don't have your prospects' phone numbers? Try PropStream's
skip tracing tool
for 12¢ per skip (or 10¢ if you add on List Automator). It automatically flags any do-not-call (DNC) numbers so you don't waste time contacting leads who don't want to be reached.
Social Media Automation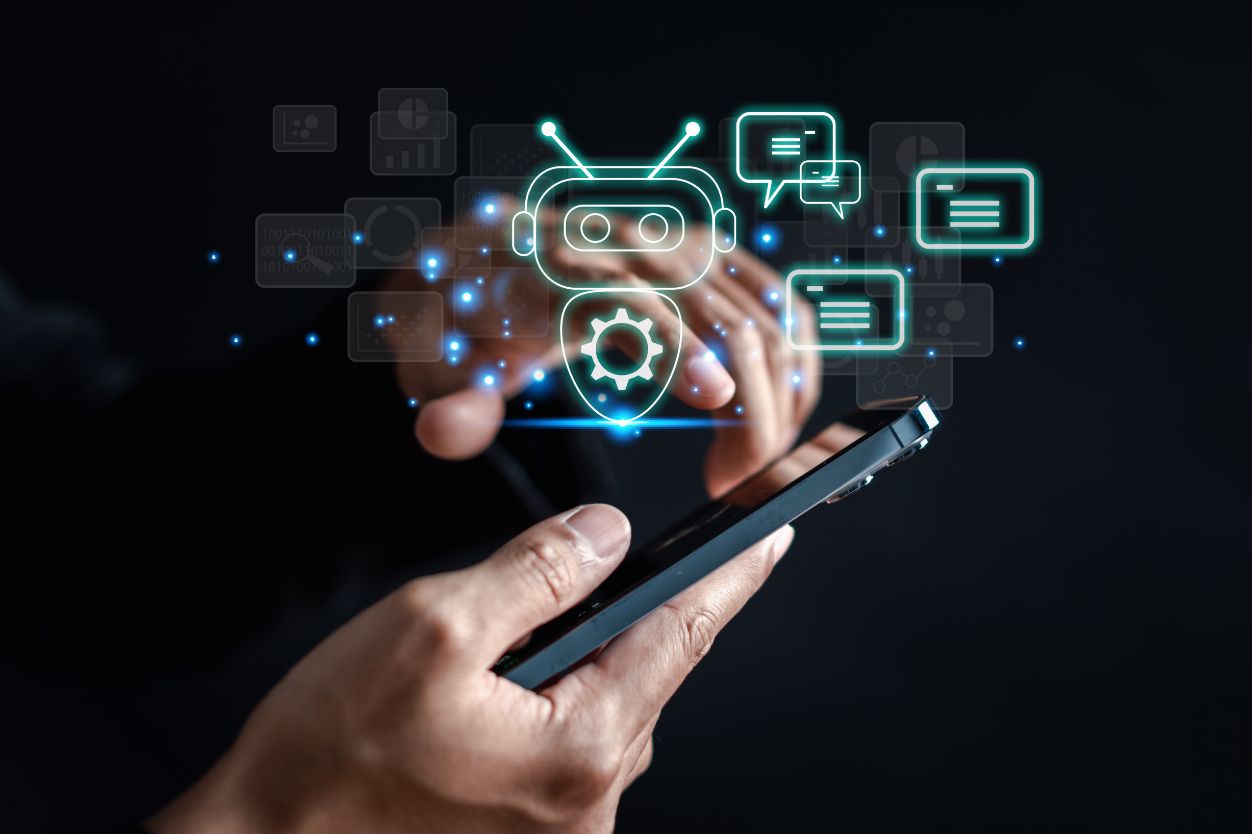 Another marketing channel you shouldn't neglect is social media.
According to the Pew Research Center, it's used by around seven in ten Americans at least once daily. As a real estate professional, you can use it to showcase property listings, run contests and giveaways, direct message leads, or share new content such as videos and blog posts.
But again, staying active on multiple social media platforms can be challenging. With the right social media management tool, however, you can automatically publish posts to multiple channels at once, schedule them to go live when user engagement is highest, generate relevant hashtags to reach a wider audience, resize posts to fit the preferred dimensions and character allowances of different platforms, and more.
Website Automation
Your business website is your digital storefront. It's where people go to learn more about you and your services. To keep visitors coming, keep your website fresh and valuable.
One way to do this is by publishing educational content like blog posts. By implementing SEO techniques, these pages could start ranking high in search engine results pages and generate steady organic traffic to your site. You can automate this process using post-scheduling tools and generative AI writing assistants.
When site visitors have questions that aren't quickly answered on your website, offering live support is helpful. Though you could hire a customer service agent, it may be more efficient to develop a chatbot that can respond 24/7 to an unlimited number of users without the need for human supervision.
Direct Mail Automation
Despite modern forms of communication, direct mail is still an effective marketing strategy in real estate. Why? It's tangible, feels more personal, and lends itself to targeting homeowners. After all, you often already have the addresses of leads you want to reach since it's their home you're interested in. You could send them a home offer or just a happy birthday.
---
⚡To automate your direct mail marketing, use PropStream. It lets you send postcards directly from the platform. Choose from templates that automatically fill with your and the recipient's information, or design your own postcard from scratch and save it for future use. You can even create and mail postcards directly from the PropStream mobile app!
---
Final Automation Tips
Now that you've learned some practical ways to automate your real estate marketing, here are some final tips:
Ultimately, real estate marketing automation is about working smarter, not harder. To get started, try PropStream for 7 days for free to craft unique lead lists toward which you can direct your automated marketing efforts.