Are you a real estate investor seeking a highly profitable and stable income stream? Take a look at mid-term rentals, a growing trend reshaping the rental property landscape!
As remote work and flexible lifestyles become the new norm, mid-term rentals are quickly becoming a preferred choice for many. Why? Because they offer a blend of convenience and profitability appealing to property owners and renters.
Imagine charging higher rents for your property and enjoying a more reliable income. Mid-term rentals make this possible. It's not just a possibility; it's a reality for many investors who've already jumped on this trend.
Explore the exciting possibilities of this niche with our practical guide. Step into mid-term rentals and start reaping the benefits today.
What Is a Mid-Term Rental?
Mid-term rentals offer leases longer than a month but shorter than a year. This unique model provides a beneficial middle-ground, avoiding the rigidity of long-term rentals while offering more stability than fleeting short-term stays.
The popularity of this rental option is soaring, and the reasons are clear. It's ideal for digital nomads, corporate employees amid relocations or project-based roles, and other professionals such as traveling nurses. These individuals often require accommodations to support their medium-term stay needs.
In 2022, a trend emerged where one in every twelve U.S. companies moved their main offices. This transition leaves many employees searching for temporary housing until they can find a permanent home in a new city. The demand for mid-term rentals is growing, whether it's a globetrotting worker, a temporarily relocated employee, or a professional frequently on the move due to work commitments.
What Are The Benefits of Mid-Term Rentals?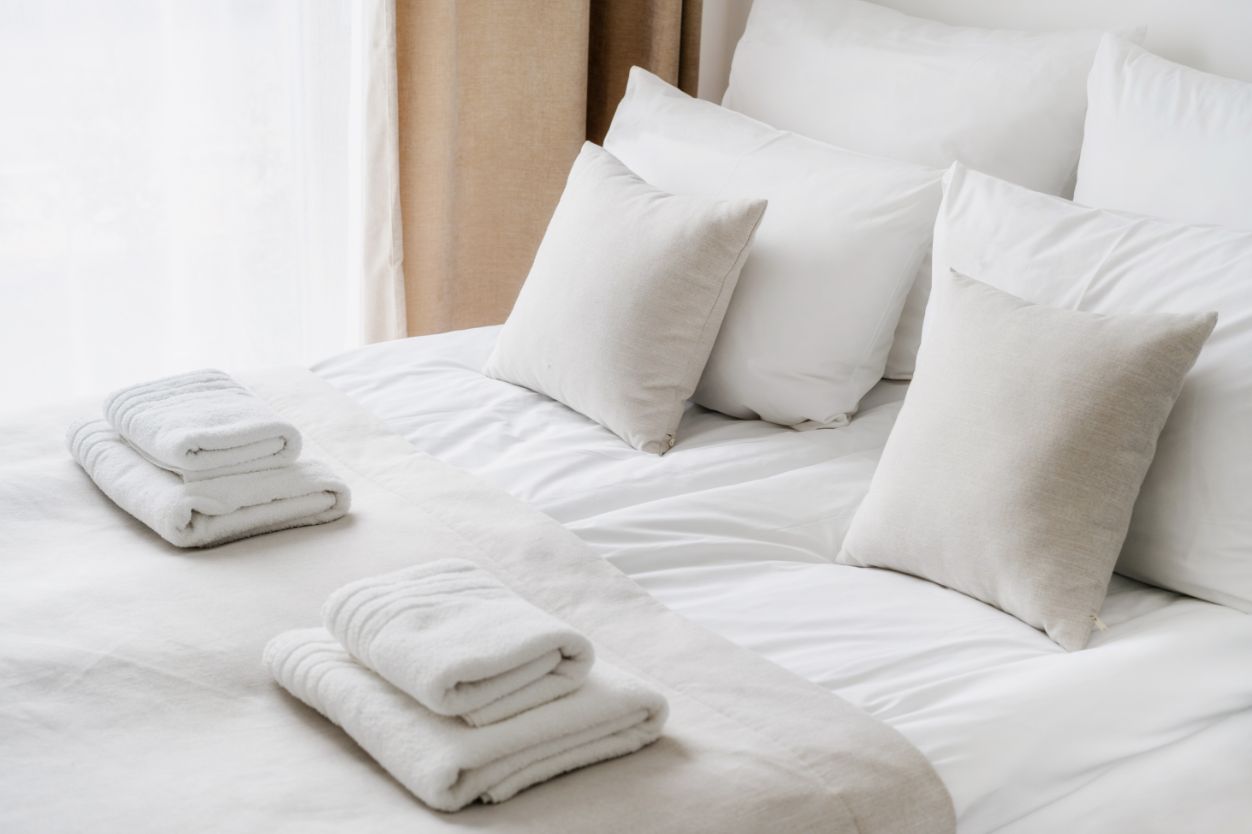 For tenants, mid-term rentals offer an ideal balance of flexibility and stability. They provide the freedom to commit for a few months without being tied down to a year-long lease agreement with a long-term rental while offering the comfort of a home-like environment.
For real estate investors, mid-term rentals are a win-win proposition. Mid-term leases ensure a consistent income stream, often higher than long-term leases due to their flexible nature and fully furnished status. This flexibility also allows landlords to adjust rental rates per market trends, optimizing their profit potential.
Unlike short-term rentals that can suffer from seasonal vacancies, mid-term rentals attract tenants year-round, effectively reducing vacancy rates. With longer lease durations, these rentals minimize tenant turnover and the time and effort spent on marketing and tenant screening that you have with a short-term rental. Mid-term rentals can offer landlords enhanced income stability with less hassle.
Choosing Locations and Finding Properties
Look for property in locations that appeal to tenants needing a medium-term lease. Areas to target are properties near universities, areas with plenty of business growth, hospitals, and tourist hot spots.
Picking the Perfect Location for Your Mid-Term Rental
Here's what you should be on the lookout for when picking a spot for your mid-term rental:
Corporate Presence: Research which companies are setting up or relocating their facilities to your targeted city or state. These companies often have employees who require medium-term accommodation.
Healthcare Facilities: Investigate hospital facilities in your chosen location that hire traveling nurses who need mid-term rentals.
Competitive Landscape: Study how your competition is performing. Review listings and open calendars to see how booked they are - especially during the low travel season.
Local Laws and Regulations: Stay informed about local laws and regulations regarding rentals. Many cities have stricter rules for short-term rentals but may be more lenient for properties rented for 30 days or more. Work with a local real estate agent who can update you on current regulations and potential changes.
Future Growth Opportunities: Keep an eye on the future growth prospects of the area. Consider upcoming infrastructure projects, new businesses moving into the site, or planned urban development. These elements could influence future demand for mid-term rentals in the region.
Property Sourcing Strategies
Once you have determined the market and location for your medium-term rental business, you want to find a property that will give you the most ROI. To do this, leverage creative sourcing strategies such as:
Market Research: Use PropStream's buy-and-hold investor data to find average rental costs, gross yield, and rent growth. Additionally, use preset filters to identify motivated sellers who have vacant property, have tax liens against their property, are in pre-foreclosure, etc.
Direct Contact Campaigns: Set up direct contact campaigns with PropStream's marketing tools, including mailing letters or postcards to homeowners in your desired neighborhood expressing interest in purchasing their property.
Networking: Connect with local real estate agents, brokers, and other professionals in the industry. They often have access to information about properties before they hit the market.
Driving for Dollars: This old-school method involves driving neighborhoods for vacant or neglected homes. The homeowner has yet to list it for sale but might be interested in selling it. If you find a distressed or vacant property, you can use skip tracing to gather the owner's contact information and extend an offer.
Real Estate Wholesalers: This can be a good source for off-market deals. The process here is:
Connect with real estate wholesalers who find off-market properties.
Get them under contract.
Sell that contract to a mid-term rental investor (you!).
Real Estate Auctions: Homes sold at auction are technically off-market homes, but the competition can be fierce since they are open to the public.
Legal Considerations
If you're a landlord with a medium-term rental property, there are some legal aspects you should know.
Research the local laws and regulations about renting properties in your area. You'll find that some places have their rules for short-term rentals, typically those less than 30 days. Make sure you understand what applies to your property and any potential tax responsibilities or extra charges that might apply, like license fees.
Create a lease agreement that includes the occupancy length, the rent amount, and when it is due, including the option for month-to-month leases after the initial term. Include lease clauses with information about the furnishings and utilities provided to tenants. Also, specify responsibilities for property maintenance and house rules like quiet hours, no smoking, and no pets and insurance requirements.
Setting up Your Rental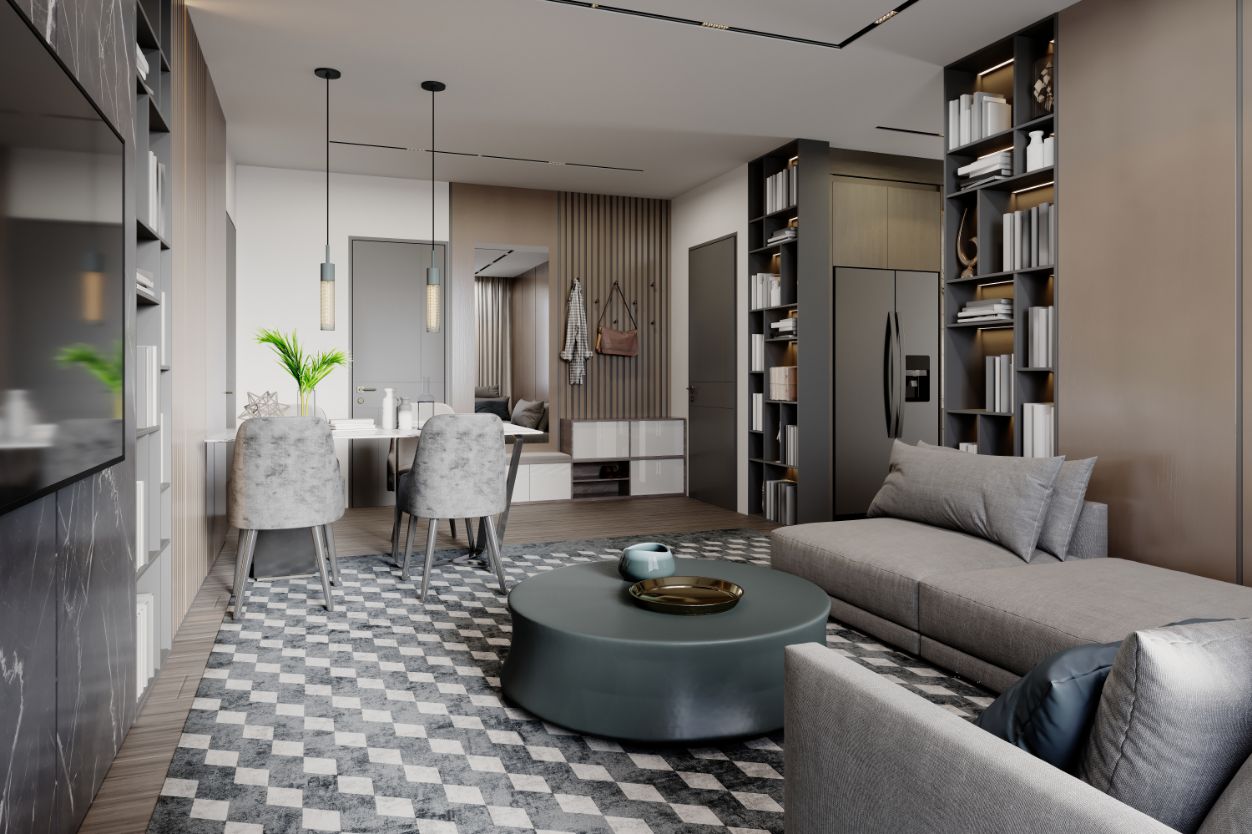 How do you get your mid-term rental ready? Begin by sorting out the furniture, determining the right price, and setting up utilities and amenities.
Furnishing and Maintenance
Here are the components to consider when furnishing and maintaining your mid-term rental:
Comfortable Furniture: This is no place to skimp. Your guests stay for an extended period, so invest in quality, comfortable furniture. Tenants value a cozy bed, a plush sofa, and a sturdy dining table.
Fully-Stocked Appliance Checklist: For a comfortable stay, provide key appliances like a refrigerator, oven, washing machine, dishwasher, and microwave. Remember smaller essentials like a coffee maker and toaster.
Decorative Touches: Add some personality to your rental with a few well-placed pieces of art, some decorative pillows, or a stylish rug that can create a space that feels like home.
Regular Checks and Quick Repairs: Frequently visit your property to identify and fix issues swiftly, preventing minor problems from escalating.
Cleanliness and Updates: Maintain cleanliness between tenants, consider a cleaning service if necessary, and keep the property updated with fresh paint or new appliances.
Safety and Yard Work: Regularly check smoke detectors and locks for safety, and maintain any yard by mowing and trimming regularly.
Pricing Strategies
To set an appropriate rental price:
Look at market trends for short-term rentals across various seasons.
Check out the going rates for mid-term rentals on platforms like Furnished Finder or Airbnb.
Use this information to decide on a competitive rental price attractive to potential tenants.
Utilities and Amenities
Arrange for utility services such as gas, electricity, water, internet with Wi-Fi access, TV services, and trash disposal. Consider amenities that appeal to corporate and traveler tenants, such as:
Outdoor Space: A patio, balcony, or garden can enhance the living experience.
Gym/Pool Access: If your property is part of a larger complex, access to fitness or recreation facilities can be a great perk.
Security Features: Secure entrances, burglar alarms, and smart cameras can provide peace of mind.
Smart Home Features: Smart thermostats, locks, and other home automation systems.
Pet-Friendly Policies: Allowing pets can attract a wider pool of potential tenants.
Cleaning Services: Offering regular cleaning services can be a huge bonus for many tenants.
Child-Friendly Amenities: If your tenants are likely to have children, consider providing high chairs, cribs, or even a small selection of toys.
Marketing Your Property to Corporate Tenants
Marketing your property well affects your success, especially in the mid-term rental market. Fine-tuning your listings to attract corporate clients and travelers can pay off.
Professional Photography
In an era where most initial property searches start online, the quality of images used in your listing helps attract potential tenants. Professional photos that highlight the best features of your property can significantly increase its appeal.
Once you have professionally shot photos, use them strategically in your listing. Include various images that showcase your property's different rooms and features. A mix of wide-angle shots (to show space) and detailed pictures (to highlight specific features) can provide potential tenants with a comprehensive view of what living in your property would be like.
Listing Platforms
Once your property is ready and you have professional photos, the next step is to list it on platforms where potential mid-term renters will likely find it. Here are some common platforms:
Landing
Landing operates as a one-stop platform for landlords. Your property needs to be up to their standards to be accepted, and if you need furniture, they offer packages you can buy. You can set your minimum monthly rate or let Landing handle your pricing. They list your property on their site and other mid-term rental platforms and charge a service fee for bookings.
Furnished Finder
Furnished Finder is a platform for travel nurses and other professionals needing a mid-term lease. There's an annual cost to list a single-family home and no additional fees for booking or using the platform.
Corporate Housing By Owner (CHBO)
CHBO is targeted towards corporate travelers looking for furnished rentals for extended stays. Property owners pay to advertise their listings through various package options. There aren't any booking fees.
National Corporate Housing
National Corporate Housing's platform caters to business travelers, government employees, and others needing mid-term accommodations.
Airbnb
Airbnb is widely known for short-term vacation rentals, but the platform also has a growing segment of users looking for mid-term rentals. Listing here could provide broad exposure to a wide range of potential renters. Platform fees are a percentage of your bookings.
Networking
Establish a good network to help you find corporate tenants for your mid-term rental. The advantage for you is long-term partnerships and recurrent business. There are multiple ways networking can assist in this process:
Industry Events & Conferences: Connect with potential corporate clients for mid-term rental properties.
Online Networking Platforms like LinkedIn: Reach out to corporate travel managers & HR professionals seeking accommodations.
Local Business Community: Attend meetings & events to meet business owners & managers needing mid-term rentals.
Existing Tenants: Satisfied tenants can lead to referrals & more business opportunities.
Partnerships
Partnerships can be a valuable way to find new tenants for your mid-term rental property. They offer a unique opportunity to break into established networks and reach potential tenants you might otherwise need access to. Here are some strategies on how to create partnerships:
Existing Tenants: Satisfied corporate tenants can become valuable referral sources. Encourage them to spread the word about your rentals by offering referral discounts.
Corporate Partnerships: Partner with local businesses for the short-term housing needs of their employees. Offering special rates can enhance your property's appeal.
Travel Agencies and Relocation Services: Develop partnerships with these organizations for a steady stream of tenants and faster vacancy filling.
Loyalty Programs
Consider implementing a loyalty program with enticing rewards and incentives for repeat guests or corporate contracts. These rewards help attract guests while being feasible for your business.
Tenant Satisfaction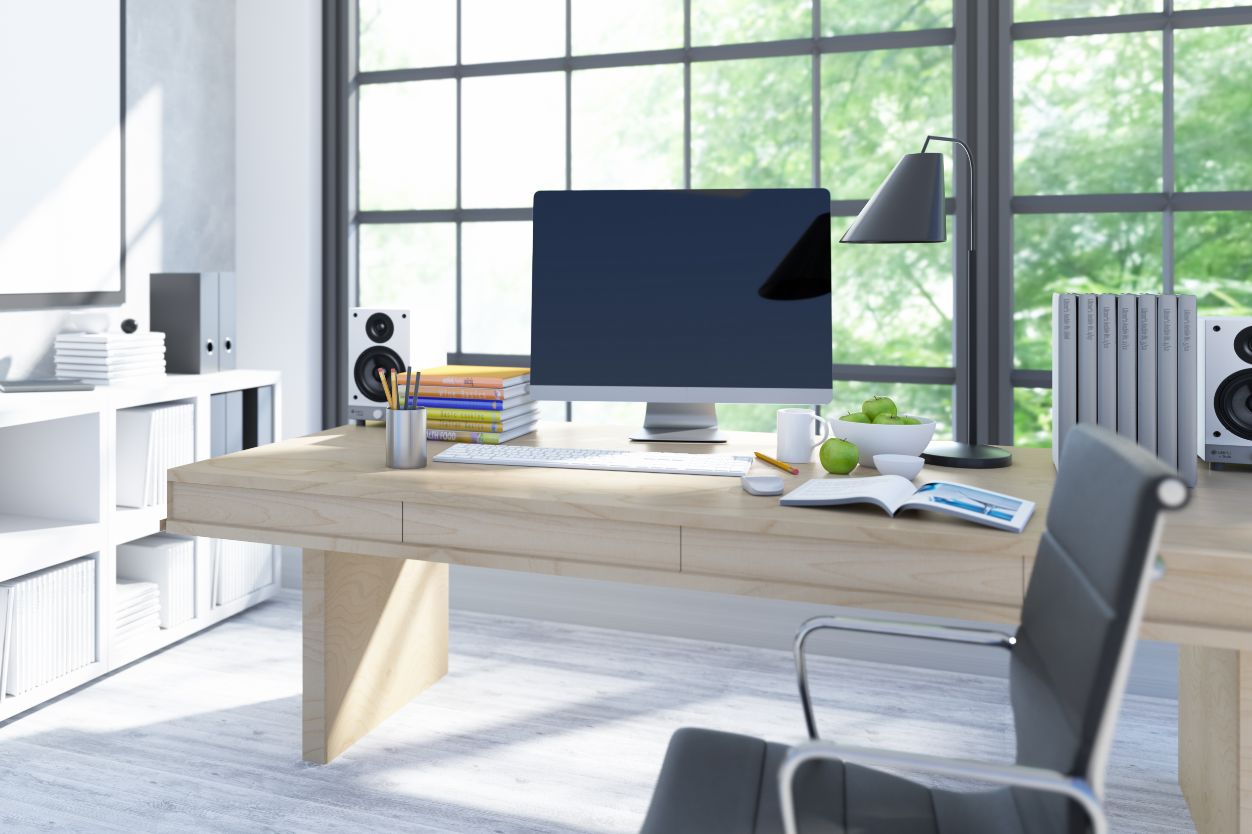 Happy tenants are more inclined to extend their stay, recommend your property to others, and leave positive reviews that attract future renters. Here are some effective strategies to enhance tenant satisfaction and maximize the potential of your rental business.
Understand Tenant Needs
To keep tenants satisfied, start by understanding their needs. Different tenant types have varied requirements. For example, business travelers prioritize quiet workspaces and fast internet, while families prefer fully equipped kitchens and recreational amenities. Tailor your property and services by understanding your target demographic and meeting their needs.
Provide High-Quality Amenities
The quality of amenities you offer in your rental impacts tenant satisfaction. You can exceed basic expectations by offering amenities like a Keurig coffee machine with complimentary coffee pods, luxury bathroom toiletries, or local dining and attractions recommendations that enhance the tenant experience.
Respond Quickly to Tenant Concerns
No matter how well you maintain your property, issues do arise. How you handle these issues can significantly impact tenant satisfaction. Quick responses to problems and prompt repairs show your tenants that you value their comfort and experience.
Maintain Good Communication
Keep lines of communication open, making tenants feel comfortable to reach out with questions or concerns. Regular (non-intrusive) check-ins, like occasional emails or texts, can help maintain positive tenant relationships.
Request Feedback
Finally, one of the best ways to improve tenant satisfaction is by asking for feedback from your tenants. It can provide valuable insights into what you are doing well and where to improve.
Implement changes based on this feedback, which shows tenants that you value their input and are committed to providing the best possible experience. It also helps you enhance your services for future tenants.
How PropStream Can Help with Your Mid-Term Rental
Are you looking to find the right property for a mid-term rental? Look no further than PropStream! We specialize in providing data for off-market properties with motivated sellers, making them ideal for your mid-term rental.