Did you know that in September 2022, the number of short-term rental listings grew by 23.2%, resulting in over 1.3 million listings in the United States?
When interest rates were lower toward the pandemic's beginning, many newer investors snatched up properties and turned them into short-term rentals.
This means that while Airbnb is seeing record-breaking popularity with its platform, increasing competition leaves many hosts with significantly lower bookings. Some of the most popular travel destinations are seeing overly-saturated vacation rental markets, and as a result, the industry is much more competitive than it once was.
While there is more competition, that doesn't mean you need to panic if you specialize in short-term rentals. To combat the increase in competition, you may want to rethink your strategy for choosing new investment opportunities and making your current investments stand out.
In this article, we went over six methods for boosting vacation rental popularity. Keep reading to learn more!
---
KEY TAKEAWAYS:
With competition growing, ensuring your short-term rental stands out is crucial for maintaining bookings
Where you invest matters; study the potential of an area before investing there
Set fair rates to keep your listing competitive
Take the time to make your listing stand out and market it well
Make sure guest expectations are fair
Try to ensure guests are satisfied with their experience and want to leave positive reviews
---
1. Study the Potential of an Area Before Investing
Important: Before investing in a property for vacation rental purposes, make sure short-term rentals are legal in that area and educate yourself on any local regulations regarding them. Some US cities have banned these types of investment properties, so we recommend consulting with a legal professional before signing any contracts or putting any money down.
Before you purchase a new short-term rental property, you may want to study the potential of the area to make sure there's strong ROI (return on investment) potential.
By this, we mean that you'll want to understand which attractions bring in tourists, how accessible these attractions are at various times of the year, the local short-term rental market (is there a demand for more properties?) and whether the purchase price makes sense when factoring in the return potential.
Is the Property Near Seasonal Attractions?
For some attractions, tourism is seasonal.
While you may experience an abundance of bookings in one season, you may struggle to attract visitors if the attraction isn't accessible during other seasons (e.g., beaches, lakes, hiking trails, and holiday attractions). If you're looking in an area like this, you may want to weigh your other rental properties and their year-round potential before committing to that property.
Is There Demand in the Area for More Short-Term Rentals?
If a region can't support the current number of short-term listings, you may find it best to avoid that region.
This doesn't mean you should avoid investing in every area with many short-term rental options. What it does mean is that you may want to ensure the large short-term rental inventory is still booming in popularity. In this case, while there is a decent amount of competition, the tourism industry in that area is creating a demand for even more short-term rentals.
To help determine this, consider studying tourism trends for the area and looking at the booking schedules for local short-term rentals.
Will the Property Generate a Positive Cash Flow by Charging a Fair Nightly Rate?
Before you put anything down on a property, you might consider doing the math on the monthly mortgage payment and additional fees associated with the property to see how those numbers stack up against the return potential.
The last thing you want to do is assume you can collect a certain nightly rental amount, only to realize you're overcharging and that visitors are booking with the competition instead. In this case, you may be left with too many openings, or you may be forced to lower your rental amount to a threshold that yields a much lower return than you originally planned.
2. Make Sure Your Pricing is Fair in Comparison With Other Local Rentals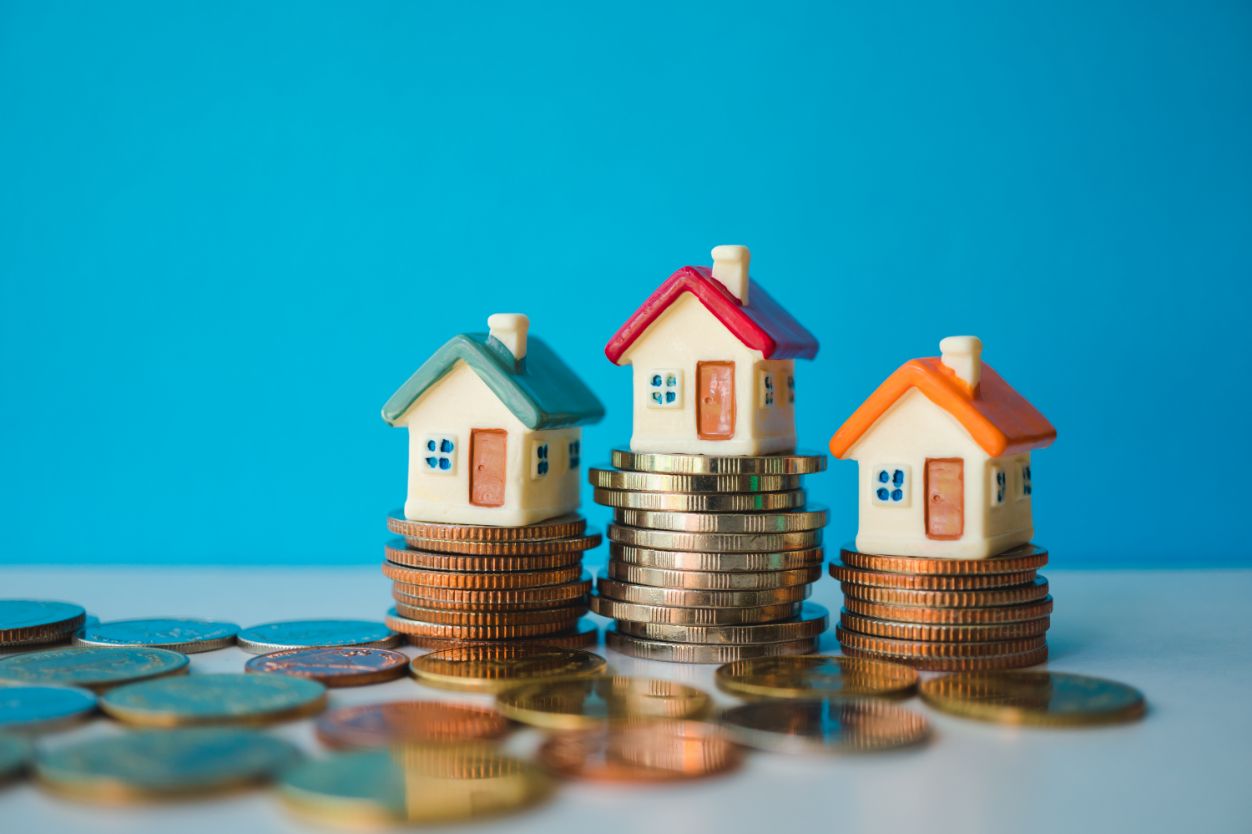 As you set the price for your short-term rental, you'll want to ensure that what you're charging per night is fair.
With more competition in the vacation rental industry, fewer travelers are willing to pay inflated prices if they can avoid them. If you're charging a much higher nightly fee than local competitors, you should have additional space or features that justify the higher price.
On the other hand, you'll also want to avoid undercharging to get a worthwhile return on your investment. To determine a fair price, you may find it helpful to run comps or "comparables" on local short-term rentals that are similar to yours.
By "similar" properties, we mean the properties you're running comps for should have similar:
Square footage
Number of beds and baths
Condition
Year built
Amenities (waterfront, views, pool, etc.)
Updates
Example:
Say your property has 2,000 sq. ft., 4 beds, 2 baths, and it's situated in the woods near a lake. This property needs some work, as the appliances, furniture, flooring, wallpaper, etc., are a little worn out/outdated.
A nearby property is also 2,000 sq. ft. and has 4 beds and 2 baths. However, it sits on the lake, has a dock with a boat, and is updated with newer appliances and more modern design elements. While your property is comparable to this one in size, you may want to charge a lower amount than that homeowner is charging.
Why? Well, first of all, lake access is a popular amenity visitors may look for in the warmer months. Also, if the other property is more aesthetically pleasing and updated, guests may be willing to pay more for that perk as well.
Because several aspects of a property impact what could be considered a "fair price," we recommend running comps with all of the above aspects in mind before pricing your vacation rental. Some hosting platforms will offer recommendations on what you should charge. However, you get the final say, and your research will help guide this decision.
Pro Tip: When setting your prices for a short-term rental, keep seasonal popularity in mind. For example, if the main attraction drawing visitors to your region are beaches, and the area has colder winters, you may need to consider dropping your prices in those colder months to keep your rates fair.
3. Marketing Matters: Create a Killer Listing
Once you've secured a property because you've determined that it has great potential and you've decided on your rates, it's time to work on your listing.
The listing is your place to highlight what makes your property unique and appealing to visitors. So, you'll want to take great care when choosing images and writing a description.
A Picture is Worth a Thousand Words… and Potentially, Bookings!
Before a potential visitor clicks on your listing, the photos are the first thing they'll see. On many hosting platforms, site visitors can view your photo gallery right from the list of local rentals!
Since you only have a short window to "wow" them with your property photos before they keep scrolling, you may want to splurge a little for professional photos and put the most enticing photos at the beginning of your gallery.
Having a gallery of photos ensures no feature will go unnoticed. Don't just tell your viewers about the breathtaking views and the updated kitchen. Show them!
Continue to Draw Guests in With an Excellent Property Description
Next, it's time to write a description for the property.
This property description doesn't have to be extremely long. However, you can use this as a place to tell a story about the property and mention the most desirable features and amenities immediately.
Here are some factors to consider when writing your listing:
Who is the property best suited for? (e.g., honeymooning couples, families, people traveling for work, avid hikers)
What will these primary demographics be looking for in your property? (e.g., privacy, pet accommodations, easy access to nearby attractions, Wi-Fi, complementary accessories like kayaks, boat access, fire pits, etc.)
What parts of your property stand out the most? (e.g., water access, mountain views, walking distance to downtown attractions)
How much space is available for renters? (indoor square footage, number of beds and baths, outdoor space)
What amenities do you offer to make the stay more pleasant, comfortable, and convenient? (e.g., central A/C, cookware, laundry, towels, extra chargers, fireplace, games, movies, streaming services, etc.)
What updates have been recently made to the property? (e.g., new flooring, appliances, deck, furniture, windows, counters)
When creating your listing, it's not the time to be modest or shy about your property's appeal. Remember, this is one of the first few steps to a potential booking, making it one of the most important areas to focus your efforts on to stand out from the competition!
4. List on Several Platforms
In addition to making a great listing, make sure you advertise your property on several platforms to ensure it gets more exposure.
You can list your property on some of the more well-known booking websites like
Airbnb
VRBO
Booking.com
Tripadvisor
Additionally, you may want to make your own website for direct booking. By making a website, you can practice SEO (Search Engine Optimization) strategies like creating a blog or writing compelling website copy to boost traffic to your listing.
5. Set Fair Expectations For Guests Before and After Their Stay
As a vacation rental owner, you can decide which fees and standards you want to require of tenants before and after their stay.
While this can be a valuable asset for protecting your property from visitors causing costly damages, you may want to avoid going overboard with your expectations and fees.
What do we mean by this?
If you require certain fees (e.g., cleaning fees, security fees, pet fees, etc.), try to ensure they're fair to yourself and your guests. For example, if you're adding a high cleaning fee to the pre-check-in process, tenants may not consider it reasonable if you also require them to thoroughly clean the property before checkout.
This same idea applies to tenants who pay a cleaning fee only to arrive at a property that is not clean. Unreasonable requirements and fees may cause a renter who was initially interested in your property to look elsewhere - whether that's another rental property or a hotel.
So, don't feel like you can't set fees and expectations to protect your property. However, if you are going to set them, make sure you're holding up your end of the bargain to provide an excellent experience for the renter.
6. Make a Good Impression on Visitors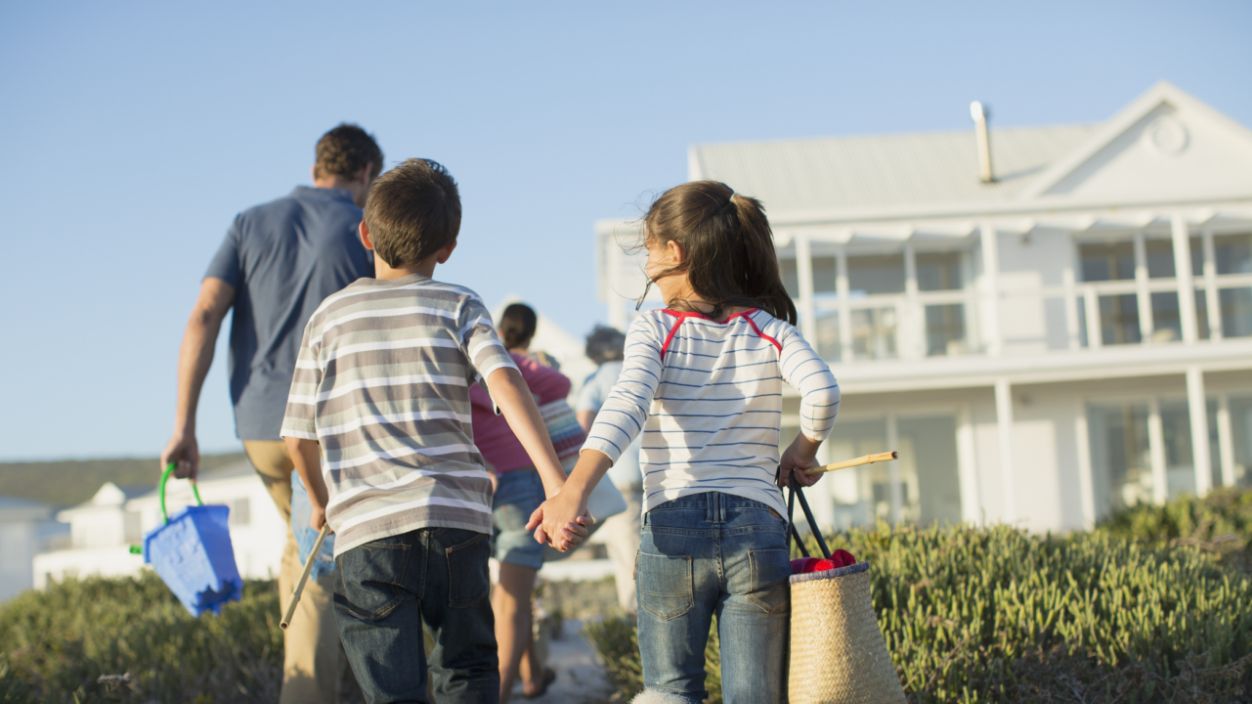 As previously mentioned, ensuring visitors have a great experience throughout the entire booking process and stay is important.
Since renters can leave reviews on listing websites, having an abundance of negative reviews that aren't addressed may leave future renters weary of booking with you. But how can you ensure your visitors have a pleasant experience? Well, one way is to look at common complaints for short-term rentals to get an idea of what renters are looking for during their stay.
Common Complaints From Short-Term Rental Guests
Here are four of the top complaints from people who have stayed in short-term rentals and how you can ensure you don't repeat these mistakes:
Lack of communication: Your guests may have questions about where your property is located, what's available in the area, specific requirements, etc. To ensure your guests feel confident in their stay, keep a close eye on your inbox. Or, hire an assistant to manage this side of the business.
The property isn't as clean as expected: We touched on this a bit earlier, but when somebody books a short-term rental, they will want to feel like they're in a home away from home. Since this person or group will be eating, sleeping, lounging, bathing, etc., at this property for several days, they will want the property to be sanitary. If they paid a high cleaning fee on top of it, they might also feel that they were wrongfully charged if the property was not cleaned well from the prior guest.
Pro Tip: To ensure your properties are ready for new guests, plan your furnishings carefully for quick cleanup between guests. For example, try to eliminate furniture with fabric, opt for inexpensive, easy-to-clean flooring, and try to avoid having too many knick-knacks and unnecessary pieces of furniture that may collect dust.
Wi-Fi issues: Many business professionals stay in short-term rentals while traveling for work. If Wi-Fi is unavailable when it's a promised amenity in your listing, they may feel inconvenienced and vocalize that in your review section.
Issues getting into the property: If a stay starts with an inability to even get into the property, your guests may enter the stay with a bad taste in their mouths. Issues with getting into the property can be chalked up to a typo when giving a keypad code, someone accidentally locking the door when they weren't supposed to, or even just an error on the guest's part. No matter the reason, make yourself available to help or have someone else nearby to ensure the guest isn't left waiting for too long.
In addition to staying on top of these common complaints, you may want to put in a little extra effort to show your guests that you value their time and booking. Small gestures can go a long way in the hospitality industry!
For example, if someone forgets an item in the unit, you may want to offer to ship it back to them. Or, if your property is a pet-friendly rental, consider stocking the property up on waste disposal bags, treats, and bowls for food and water!
Pro Tip: If a negative review did find its way to your listing, don't ignore it. Instead, offer a thoughtful, empathetic response and use it to gain insight into how you can avoid a review like that in the future.
How Will You Make Your Short-Term Rental Stand Out?
With short-term rental competition increasing, making your properties stand out is crucial for consistently landing bookings.
On the hunt for your next vacation property? Find it with PropStream!
With PropStream's detailed real estate data, you can find off-market inventory in the hottest vacation spots. By applying our Quick Lists and other filters, you may even be able to score a great deal on a property with a homeowner who needs to sell!
What are you waiting for? Get started today by signing up for our 7-day free trial!