Selling a house isn't always as straightforward as it seems. At the peak of the post-pandemic boom, some properties nationwide were flying off the market in as little as 17 days. But as the market stabilizes, homes stay on the market much longer, at an average of 54 days, nationwide.
Although some sellers view this turn of events as a sign that it's no longer a good time to sell, any experienced real estate agent will tell you that the market is simply returning to normalcy after a period of unprecedented growth. There are several reasons why a listing may not be selling as quickly as before. Fewer buyers, hesitant sellers, and high interest rates can make generating real estate leads difficult.
But, while you can't change the conditions of the market, savvy real estate agents can put into practice real estate lead generation strategies that help them sell in any market. In this article, we'll discuss some of the top reasons your listing may not sell and offer a proactive solution for each.
Poor Online Representation of the Home
A poor lead generation strategy is a major deal killer in real estate. It's important to know which marketing channels will get your listing in front of not just potential buyers but exclusive leads with high interest in your property. It's equally important to present the home you sell in the best light possible.
As a listing agent, you want to make sure you are maximizing the following three home presentation areas:
Brief Listing Description
With so many tasks to complete as a listing agent, it can be tempting to piece together your listing description quickly.
But posting a quick, three-line summary of property information already included in MLS stats isn't doing you any favors. It's a huge missed opportunity from a lead generation perspective, as a strong listing description can pique the curiosity of a buyer who wasn't completely sold at first glance.
---
The Solution: The best way to enhance a listing description is to highlight features that make the property unique, functional, and convenient.
Is the property the only authentic Victorian-style home in the neighborhood? Is it close to the best nightlife in the city? Remember, you're not just selling the property; you're selling a lifestyle. Ask your seller what they love most about their home and what they will miss the most when they move. That should give you a solid understanding of what sets the property apart from others.
Also, if you don't consider yourself a writer or you're short on time, try out ChatGPT or a similar AI tool to get started.
💡Pro Tip:

When using ChatGPT or another AI tool, treat it like an assistant you are briefing to write the description for the best results.
Absence of Professional Photos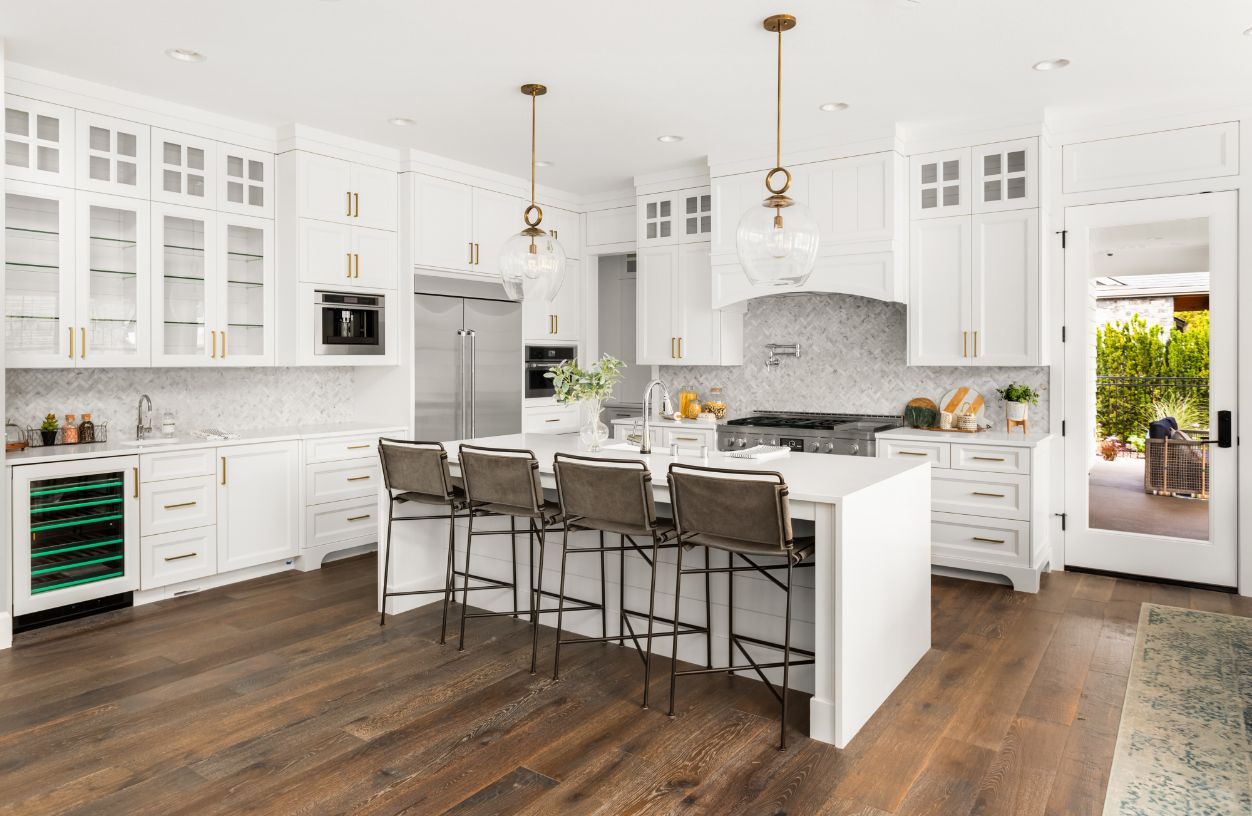 Property photos can make or break a listing. In today's digital world, 90% of home buyers start their search online and decide whether to visit the property or not based on a quick skim of its listing photos.
If there are only a few photos taken at an awkward angle or in dim lighting, buyers are likely to be turned off and even suspect something is wrong with the home. Even if a listing agent goes through the trouble of opening the shades to let in natural light and mounting a tripod to get a steady shot, smartphone photos pale compared to professionally taken pictures.
---
The Solution: It may seem unnecessary, but getting professional photos of the property can help you maximize your listing's exposure.
According to IMOTO Photography, professional real estate photos can generate 118% more online views and sell listings 50% faster at 39% closer to the list price. Photos are well worth the money from a lead generation perspective.

---
Inadequate Staging
An unstaged home can seem dark, small, and cluttered, causing buyers to question whether the space suits them.
Staged homes, on the other hand, tend to sell for more money in a shorter amount of time. Staging can bring out a property's best features, diminish its flaws, and ultimately help the buyer envision themselves in the home.
---
The Solution: Less is more when it comes to staging.
As a real estate agent, you don't want to go too crazy with furniture and decor. Your goal is to attract as many exclusive leads as possible, which will likely happen with neutral colors and open floor designs. Minimal distractions and maximum layouts typically characterize good staging.
---
Lackluster First Impression
Bad first impressions can be made online, but they could also take place on-site. When buyers first pull up or walk into a home, they want to feel welcomed.
If the property feels gloomy, neglected, smells strange, etc., buyers are immediately turned off and won't be excited about touring the rest of the house.
---
The Solution: A good place for real estate agents to start with staging is the foyer or entry point to the home.
Make sure the foyer is well-lit, clutter-free, and generally welcoming. Placing a plant at the entrance may be a good idea if space allows it. You could also discuss enhancing the home's exterior curb appeal with your seller. Ideally, buyers will be drawn to the property immediately.
All real estate agents should consider how they can make their listings physically stand out from the rest of the houses on the block.
---
The Home Is Priced Too High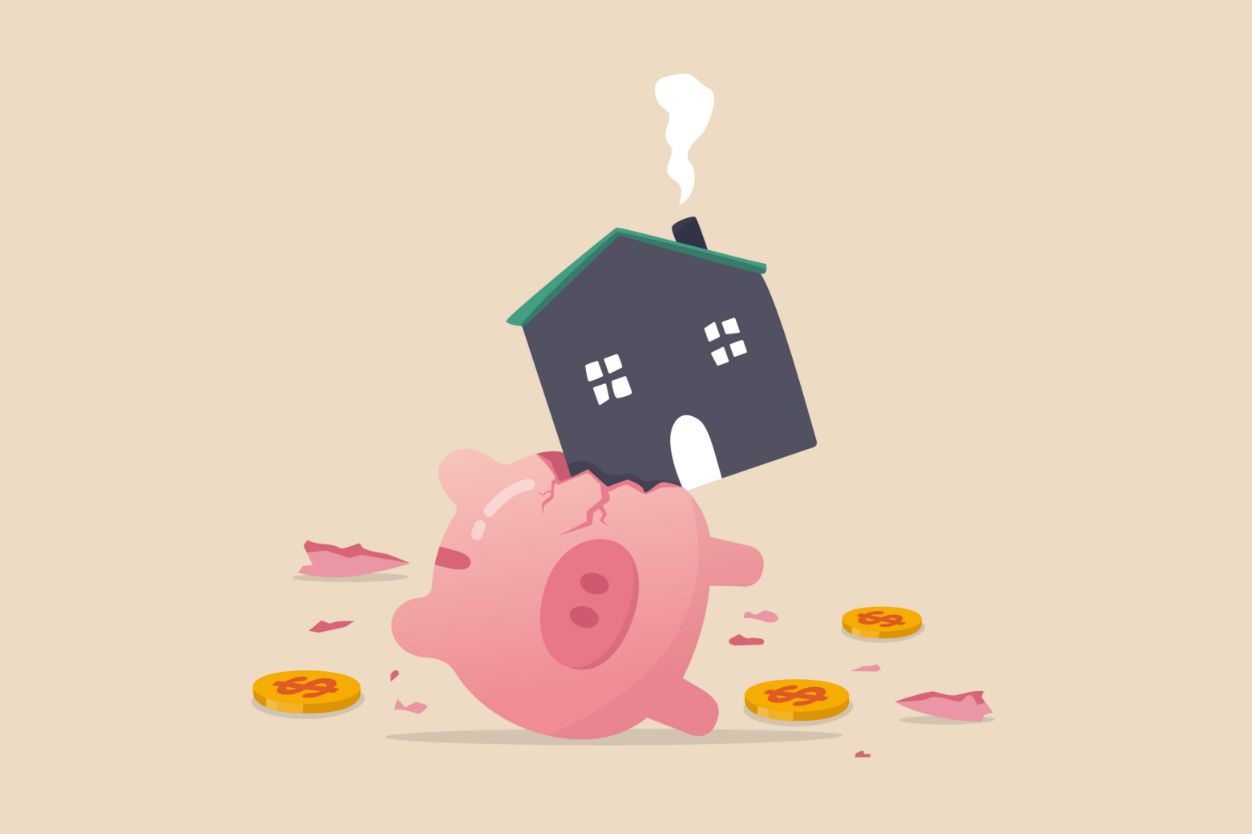 Listing a property above what buyers expect for the area is one of the biggest mistakes novice real estate agents make.
If your listing is disproportionately priced above market value, you've likely lost several buyers before even getting a chance to show them the house. Ideally, you'll find out if the price your seller has in mind is too high before you list on the MLS. If you already listed before you had access to this information, there's only one thing you can do - lower the price.
---
The Solution: An overpriced house will not sell, especially in times of higher interest rates.
Price reductions aren't ideal because buyers can assume something is wrong with the property, especially if it's been on the market for several weeks. However, price reductions are common and effective. A price reduction of 1-3% should do the trick. Homelight reports that 64% of homes sell with just one price reduction.
💡Pro Tip: Not sure how to price a home you're listing? PropStream allows you to run comps or "comparables" to gain insight into what similar properties have historically sold for!
Restricted Showings
Limited exposure doesn't work well in most sales-oriented businesses, and real estate is no different.
One of the many benefits of being a listing agent is the ability to scale, but you can't get there if your listings are not selling quickly enough. A big reason why your listing may be sitting on the market longer than expected is that not enough buyers are seeing it. If you can't show it, you can't sell it.
---
The Solution: It can be hard to work around this problem because the homeowner determines the number of showings allowed.
There could be several reasons why a seller would prefer fewer showings. Often, it comes down to not being inconvenienced if they're living in the home still. It's important to have a sincere conversation with your seller about the current conditions of the market and the importance of scheduling more showings. Ultimately, you'll need to convince them to let you show the house to more real estate leads through individual tours or open houses.
---
Attracting or Working with the Wrong Buyers
Another reason your listing could still be on the market is because it's not attracting the right buyer.
Your lead generation strategy for a fixer-upper won't be the same for a move-in-ready home. Before spending time, money, and effort on attracting all kinds of real estate leads, consider the kind of property and the timeline in which you are selling it. Is the owner selling out of necessity? Are they unwilling to make home improvements due to financial burdens? If the answer to either of these questions is yes, you may want to reconsider your buyer profile.
---
The Solution: This is one of the many situations where it's important for listing agents to listen to their sellers.
You must determine your seller's home selling goals to match them with the right real estate leads effectively. Depending on their response, an all-cash offer or working with an investor may be better options.
In either of these scenarios, traditional marketing and lead generation strategies won't work. You'll need to target specific real estate leads with the resources available to participate in these kinds of deals.
---
Leveraging Lead Generation Technology to Identify Exclusive Listing Leads
Finding real estate leads that will translate to new listings can be time-consuming. However, PropStream's real estate lead generation software helps listing agents secure more homeowner leads with high selling motivation.
Using advanced filtering capabilities, real estate agents can target motivated real estate leads and make practical use of real estate data and market to leads within one convenient platform. What sets us apart as a lead generation company is our technology's ability to effectively target qualified, exclusive leads for your real estate business.
Sign up for a
7-day free trial
to find out why real estate agents across the country trust us with their real estate lead generation. Psst! Each 7-day trial includes 50 complimentary leads!