In real estate, door knocking is going door to door in a neighborhood, introducing yourself as a local agent, and seeing if homeowners are interested in selling.
It's a marketing strategy that generates an average of one new listing per 105 doors knocked. To some agents, this method may seem outdated. But it can be highly lucrative even in 2023 if you adopt the right strategies.
Interested in adding door-knocking to your marketing strategy? Here's a step-by-step guide on how to get the most out of door-knocking in 2023:
---
Table of Contents
---
Select the Right Neighborhood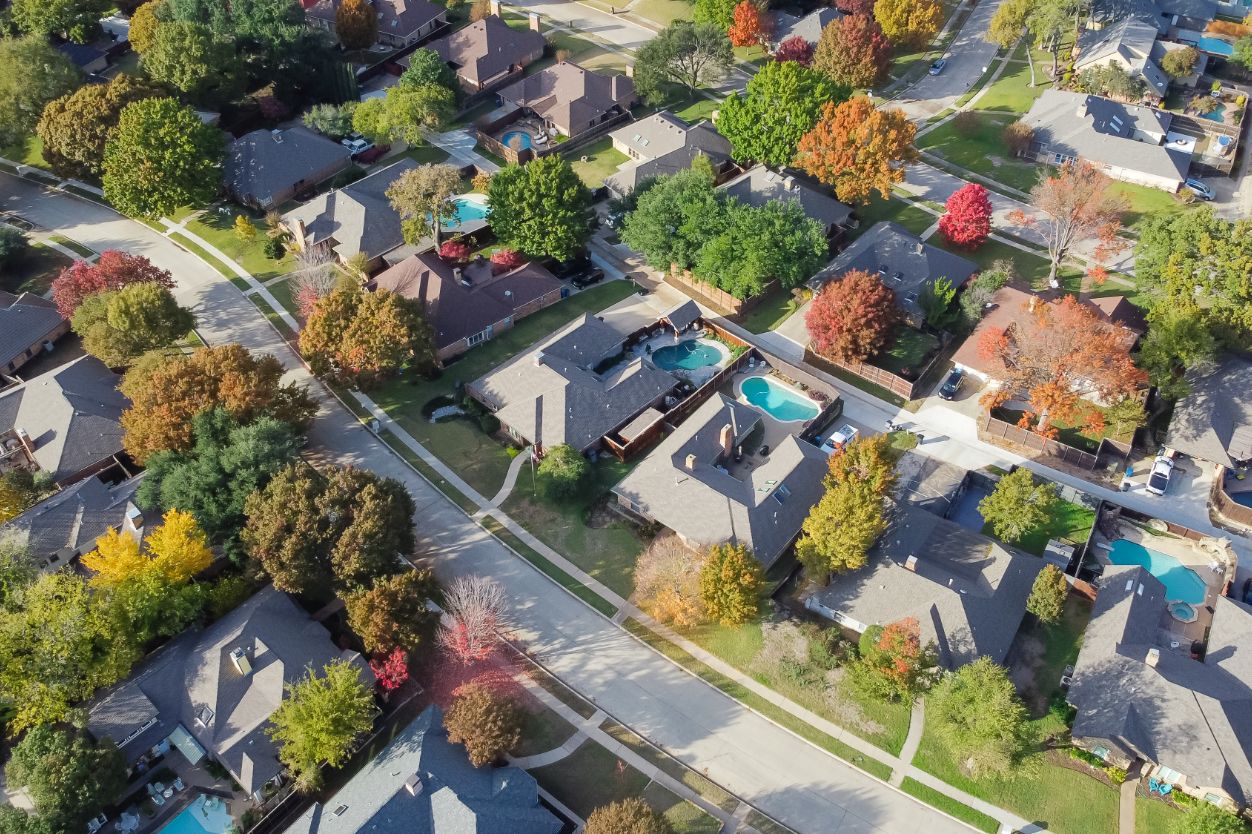 Before you start door-knocking, it's essential to choose the right neighborhood. Stack the odds of success in your favor by selecting an area where homeowners are most likely to be interested in moving. Fortunately, modern technology can help you pinpoint the best neighborhoods to target (aka geo-farming).
For example, PropStream offers Heat Maps and various filters to help you efficiently search through neighborhoods right from the comfort of your own home. Find properties that are in pre-foreclosure, have tax liens, whose homeowners are filing for divorce, and more. Neighborhoods with a higher concentration of such properties may be better candidates for door-knocking.
Other factors to consider are turnover rates and homeowner demographics. For example, senior homeowners may be more likely to downsize from a large house. Similarly, growing families may be more interested in upgrading to a bigger one.
The goal is to find a neighborhood with plenty of movement since it's more likely to have interested sellers (and buyers).
Become an Expert in the Area
After selecting a neighborhood, become an expert in that area. You should know all about its average home value, selling history, school districts, safety ratings, and more. This helps position you as an authority when talking to local homeowners.
For example, you might identify a property in the neighborhood that sold quickly and for a value well above the asking price. By sharing this sale information with nearby homeowners, you may spark their interest in listing their own houses.
Tip: When you're ready to work with a homeowner, run comps using PropStream to help figure out an estimated sale price and the potential opportunity of the property!
Choose the Right Day and Time to Knock
Another critical decision to make is when to door knock. The goal is to talk to as many homeowners as possible. Consequently, the best times to door knock tend to be on weekends or weekday evenings after most people are home from work.
You also want to avoid knocking when people are home but are less likely to be open to unexpected visits. This might include dinner time, late evenings when people get ready for bed, etc. Use discretion and try to gauge and work around the routines of local residents.
Use a Powerful Script
The last thing you want when someone opens the door to you is to be speechless. While it's easy to get nervous, don't let an opportunity go to waste by fumbling your words, taking too long to get to the point, or saying the wrong thing. Instead, memorize and practice proven scripts that you can use on demand.
Some of the best door-knocking scripts lead with value. Instead of asking the homeowner for something (e.g., to tell you about their moving plans), you offer them something first. Here's an example:
Homeowner: Hello?
Agent: Hi, my name is [your name] with [your brokerage]. How are you?
Homeowner: Fine, thank you.
Agent: Great, I don't know if you know this, but the home down the street sold for [x]% of the list price in [x] days. I was wondering if you'd like to know how this might impact the value of your home.
You increase the odds that the homeowner will talk to you by offering a free home valuation. They may be genuinely interested in knowing how much their home is worth and lower their guard as a result.
Of course, some homeowners still won't be interested. In this instance, you can offer them your business card in case they change their mind. Or, you can offer to add them to your monthly market report newsletter.
Remember that lead generation is a long-term game. Even if somebody isn't interested at the moment, that doesn't mean they won't be in a few months or even a few years.
Leave Something Behind
For every door that opens to you, there will be many that don't. That's okay. You can still leave behind business cards, fliers, doorknob hangers, creative swag, etc. These should include your contact information and some type of call to action (CTA), whether an invitation to call you for a no-obligation consultation or to attend a local open house.
Also, leave a link or QR code to your business website or to a virtual 3D tour of a nearby home for sale. This can give homeowners a taste of what you can offer as an agent and get them thinking about selling their own house.
Track Your Progress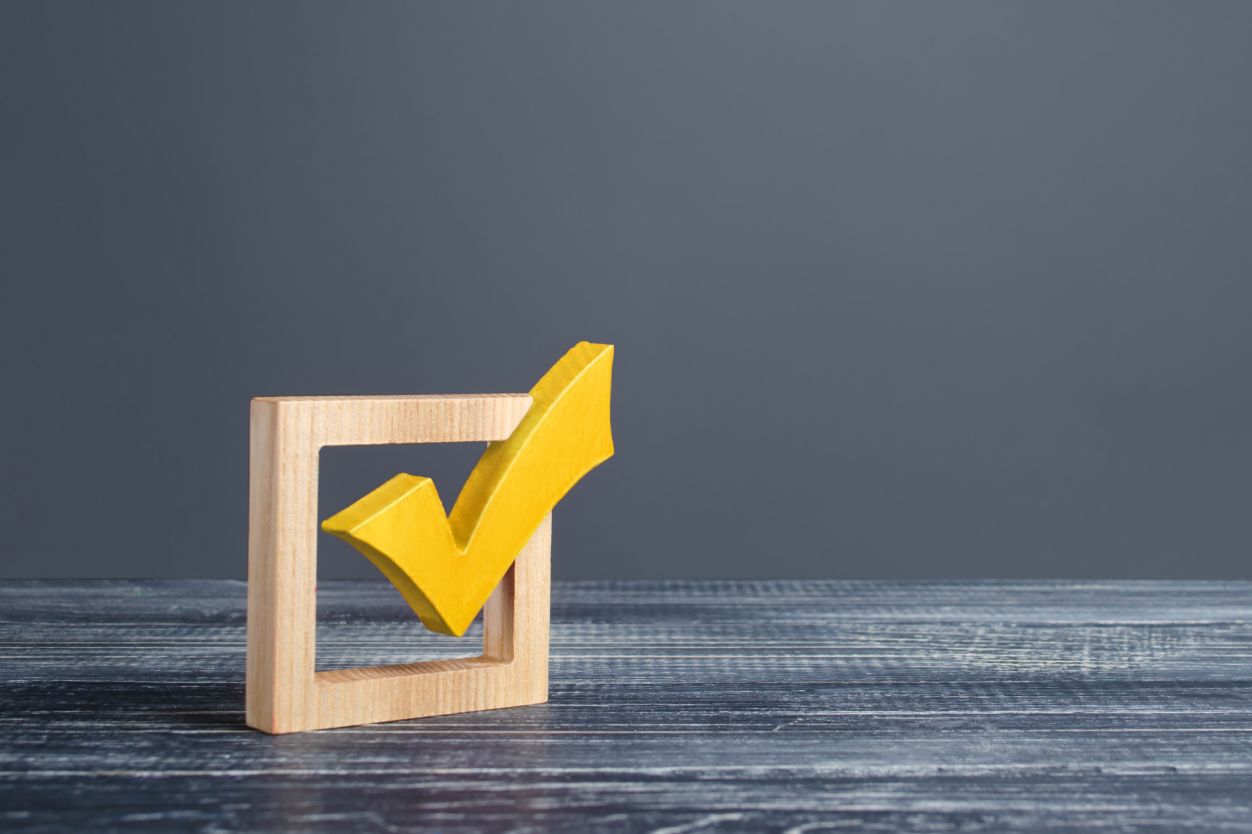 Going from door to door can get tiresome, especially if you feel like you're not making any progress. That's why it's essential to keep track of metrics like how many doors you knock on, how many open, the contact information you collect, etc.
By tracking your performance, you can identify areas for improvement and adapt your strategy and set goals accordingly. As Peter Drucker once said, "You can't improve what you don't measure."
Automate Your Follow-Up
Lastly, it's crucial to follow up with your door-knocking leads. After all, most of them won't agree to work with you right away. It takes about eight encounters to get a meeting with a new prospect.
To speed up the follow-up process, invest in automation tools that can do the heavy lifting. This could be a customer relationship management (CRM) system or an email marketing platform that triggers a pre-written email sequence every time you add a new contact. This helps free up more time for you to focus on face-to-face relationships.
Additionally, keep a list of leads for retargeting. These are leads who weren't initially interested but may be worth contacting again. Send an automated email to them after a certain period has passed (e.g., six months) to check in with them.
Pro Tip: With PropStream, you can easily collect contact information by performing a skip trace on homeowners. Once you've collected the necessary contact information, start your email campaign within the software. Prefer paper communication? Send a personalized postcard with your business information!
That said, try to keep your follow-ups personal. This means addressing contacts by name and tailoring your message to them. For example, you could mention something unique you noticed on their property (e.g., their dog, car, or school/sports team).
Ultimately, successful door-knocking in 2023 takes more than hitting the streets. It takes analyzing real estate data and adopting the latest tech to keep track of your leads. This gives you the highest chance of success in today's competitive market.
Additional Tips
Here are some final tips when door-knocking:
Dress well. You want to make an excellent first impression. That doesn't necessarily mean you need a suit and tie, but you should look presentable.
Accept rejection. Rejection can be challenging, but it's part of the process. The sooner you learn how not to take rejection personally, the better. Remember that every "no" brings you closer to the next "yes."
Respect data privacy. Be mindful of data privacy regulations and don't collect or store homeowners' contact information without consent.
Leverage social media. Social media is a powerful tool for making new connections. Use it to engage in "digital door knocking" and connect with local homeowners online.
To get a headstart on door knocking and find the most qualified leads, try a 7-day free trial of PropStream and enjoy 50 free leads!