With mortgage interest rates sitting over 6% for a 30-year mortgage and home prices still higher than average, more buyers and sellers are putting their transactions on hold.
When you combine the higher interest rates and home prices with inflation hovering over 8%, it's no wonder homeowners aren't running to lose their lower fixed interest rates to take out a new mortgage.
While fewer homeowners are listing their homes altogether, the homeowners that are still listing are having to lower their asking prices drastically to account for higher interest rates increasing buyers' monthly payments.
As an agent, you are also likely feeling the effects of this slower market in the form of fewer clients and transactions. If you're noticing your pool of clients slowly dwindling down and you're unsure how to make the most out of this situation, we went over some ways to find leads creatively while sharpening your industry knowledge.
Keep reading to learn more.
Find New and Creative Ways to Target Leads if They're Not Coming to You
If you're not receiving referrals like you once were and your past marketing efforts are coming up dry, it may be time to restructure your lead generation method.
While some agents may resort to expensive branding ideas like wrapping their car with an ad about their business - this method may be more extreme and costly than necessary to connect with customers. With everyone's wallets hurting a little, some business owners must be financially diligent and need more than branding to secure a lead. One of the most cost-effective ways to target leads is by connecting yourself with the right lists and dialing potential clients.
Use Real Estate Data Software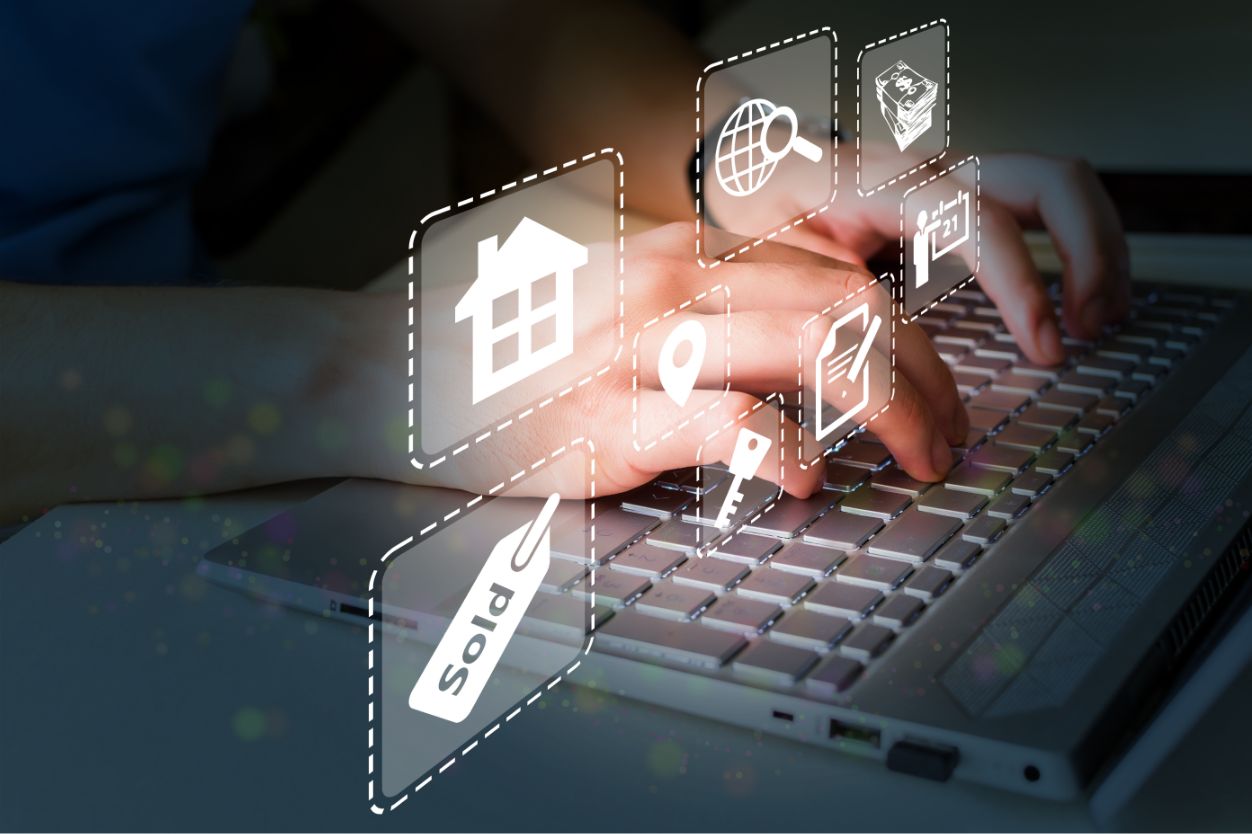 To find people who want or need to sell but haven't listed their property yet, you may want to try targeting homeowners with indications of financial distress or other motivations to sell.
To find these homeowners, you can use real estate data.
With real estate data software like PropStream, you can apply Quick Lists or filters to find homeowners with specific selling indicators in your local region. Examples of seller motivations include:
Pre-foreclosure: This is the last step before a homeowner faces foreclosure. Unless they can start making mortgage payments again, they will have their home taken. For this reason, these homeowners may be interested in selling if approached by an agent.
Pre-probate: When a homeowner passes away, they may leave their property to surviving family members. Maybe these surviving family members live too far from the property to maintain it, or maybe they can't afford an additional mortgage. No matter the situation, these homeowners may need help selling the property while they deal with other affairs.
Liens (target specific lien types): If a homeowner fails to pay the money they owe (e.g., utility bill, child support, property taxes, mechanic service, etc.), the party they owe money to may put a lien on their property. A lien prevents a homeowner from refinancing, borrowing against the home's equity, or selling. An inability to pay bills can indicate financial hardship, AKA that the homeowner may need to sell as soon as they pay that lien.
Bankruptcy: If a homeowner has filed for bankruptcy, they may need to eliminate their mortgage payment. Because of this, they may want help selling their home to get top dollar for it, creating an excellent opportunity for an agent to help.
Divorce: When a married couple divorces, they may choose to sell the house so each person can afford to buy a new one or rent since they may no longer live together and share the mortgage.
If clients aren't knocking on your door or you're new to the game, you can create your own custom lead lists by tracking down homeowners that may have no choice but to sell. Once you've created some solid lead lists, dedicate just two hours per day to reaching out via phone call, email, or even postcard.
Psst! Access this data and use our marketing tools for seven days free by signing up for our free trial.
Keep an Eye on Changing Situations Online
In addition to using real estate data software, you can keep your nose to the ground online to learn of new circumstances that may prompt homeowners to sell.
Your social media network is a great place to start monitoring. For example, if someone you went to school with posts that their job status or family life has changed, you may want to start communicating with them.
However, if you decide to use this method, don't make the mistake of entering the conversation too eager. Start by offering your best wishes and ask how they're doing to build a sense of trust and get a better understanding of their situation.
Use your best judgment before mentioning that you specialize in helping people sell real estate and that you can help them sell for top dollar and find something else if that becomes necessary. Even if they don't need your services at that exact moment, they may reach out in the future should they feel an urgent need to sell.
Invest in Your Social Media Presence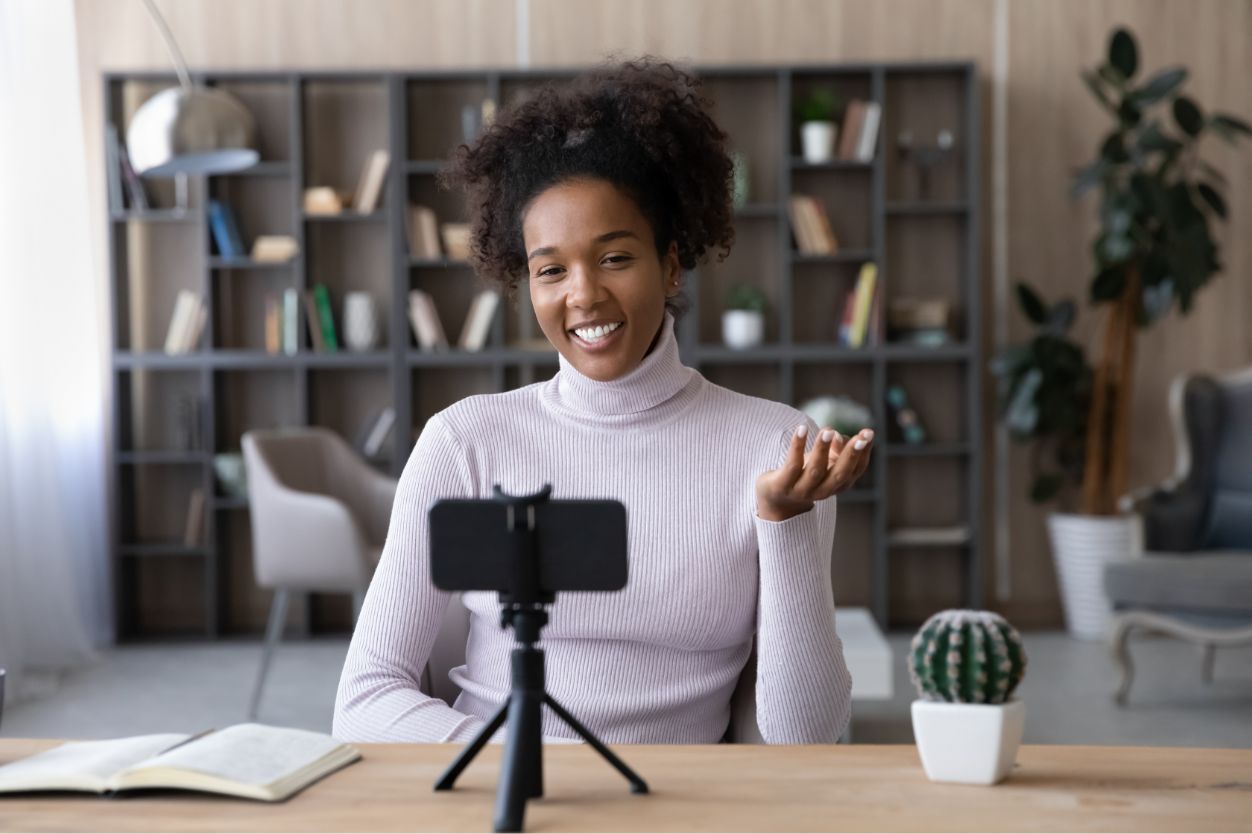 We mentioned earlier that social media is a great way to keep tabs on changing situations to identify leads.
However, social media has the potential to offer much more value to your business if you can invest time and/or funds into it. If you have a little more time on your hands because you're not directly working with clients, invest some time in building a social media presence if you don't already have one.
Already have some social media accounts set up but haven't been actively working on them? Now is the perfect time to start!
Here's how you can start building a social media presence in 5 easy steps:
Identify a unique but relevant username/handle
Claim that handle on all social media platforms
Get a solid headshot and logo
Start posting regularly
Engage with other users
If all you have to invest in social media is time, following the above tips will get you off to a great start. However, if you have even a few dollars each month to spare, you can use social media advertising to expand your reach as well.
Make Meaningful Connections in Person
In addition to finding and attracting leads online, you may want to get out in your community and make face-to-face connections.
Keep an eye on any events that allow you to set up a booth and physically get in front of potential clients. While software and social media can be great tools for connecting with leads who use technology heavily, you may be missing out on an entire demographic of senior homeowners by only marketing digitally. Targeting senior homeowners can be an incredibly worthwhile lead generation method, as these homeowners may be ready to downsize or move to an area better suited for retirees.
So, keep an eye on local events that will allow you to make meaningful in-person connections, like:
School and sporting events
Parades
Festivals and other community get-togethers
Local business networking events
When you're gearing up to make connections at these events, make sure you have business cards, flyers, or brochures handy that you feel best suit the event. You can even have sign-in sheets and raffles to collect email addresses. Once you've made the initial contact with interested leads and collected contact information, make sure to follow up regularly to stay on their radar.
Pro Tip: If you can afford to, you may find it helpful to attend real estate conferences. Conferences can help you generate new marketing ideas while learning from some of the top names in the industry. In addition to attending events, follow popular influencers online and subscribe to industry news publications like Inman, Rismedia, HousingWire, etc.
Focus on Education
As you plant seeds using the methods mentioned above, perform a self-review and focus on the weaker areas of your business model.
Maybe you want to learn more about real estate contracts, what's currently happening in your industry, or how to use real estate data to get new leads and market to them. No matter what knowledge and skills you want to sharpen, there are plenty of free resources to help you out, like:
Blogs/articles
Podcasts
Real estate courses
Educational videos (YouTube is a great resource for this)
Other professionals, particularly in your brokerage
At PropStream, we offer a variety of free educational resources to help you learn how to use our platform for lead generation and expand your knowledge of general real estate topics. In addition to regularly posting educational blog posts, resource videos, and social media posts, we offer a free PropStream Academy.
Also, we have daily Live Webinars where we dive into specific PropStream features and a live, interactive Lunch and Listings webinar every Wednesday at noon, created specifically for agents.
Maintain a Positive Mindset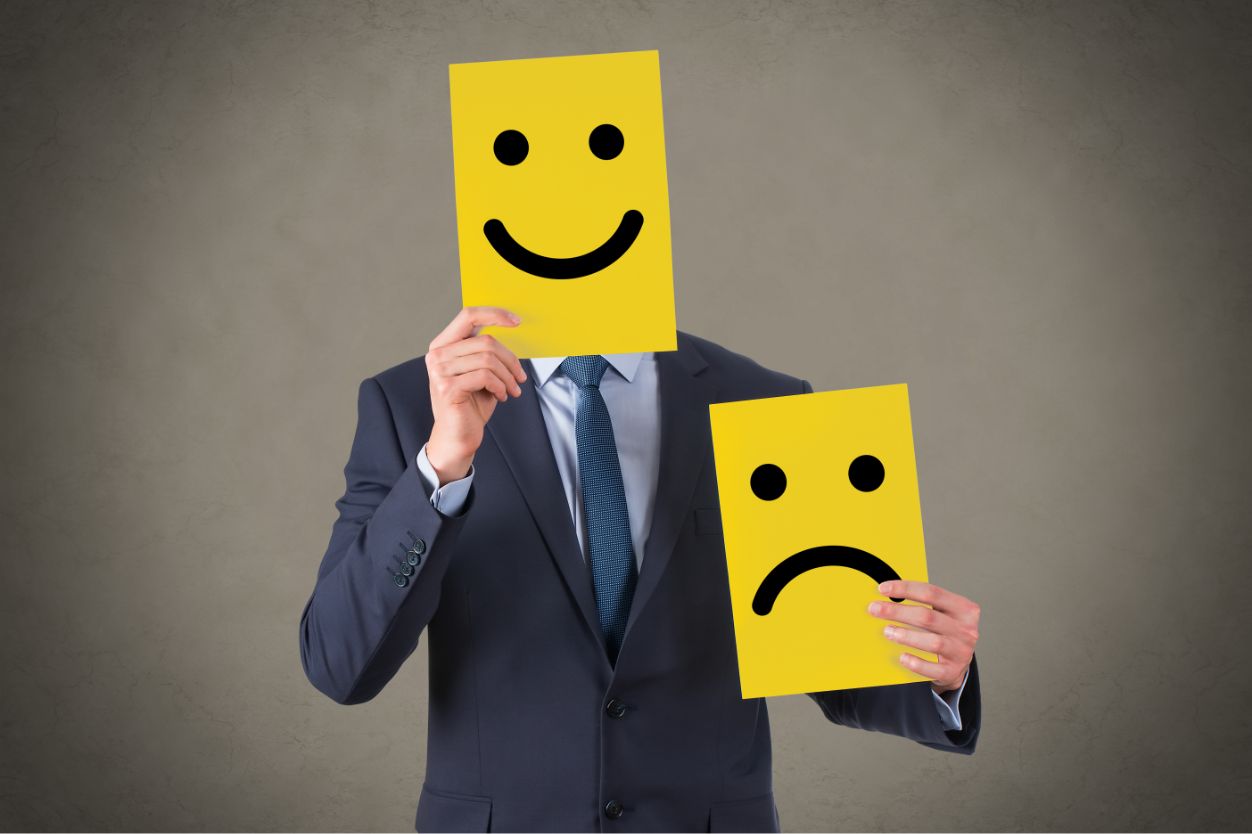 Lastly, maintaining a positive mindset goes a long way when markets change.
While you might not be able to do things the same way you did last year, being open and flexible to trying new approaches will help you move past your competition and find opportunities they're not seeing. Many of the great movers and shakers of our time remind us that the best opportunities present themselves in changing times just like this.
So, if you find yourself being a "Debbie Downer," spend some time exploring people, content, and ideas that inspire!
How Will You Work to Beat the Impact of Inflation on Your Real Estate Business?
While you wait for the market to level itself out from the high prices and interest rates, you may find this to be a great time to reframe your business model.
Whether you try some new marketing methods, incorporate technology into your lead generation model, or take some time to learn more about your industry, you'll be ready to jump in and help new clients as they seek out your services.
Interested in taking a free Academy course? Check out our agent course: PropStream for Agents: Landing New Leads and Listings!