While it's true that mortgage rates are currently at a 22-year high, active listings are decreasing, and home affordability is still challenging, there are ways to thrive as an agent amidst these conditions if you're willing to adapt to the changing landscape.
Even though the pandemic saw a record number of people entering the real estate profession, increasing the competition, pockets of off-market listings are hiding in your community. You just need to know how to find them!
In this article, we'll delve into two effective marketing strategies that can empower agents to shine: the art of targeting underserved niches and the benefits of circle prospecting. We'll discuss these tactics separately and how agents can combine them to maximize their lead farming strategy.
Why Should You Adopt These Two Methods?
Real estate agents must get creative with how they farm for leads in times of slower market activity.
While you may have had buyers and sellers knocking down your door previously to buy a house when interest rates were lower, that is not the case today. When new clients aren't coming to you, it's time to put on your detective hat and do a little digging to figure out where you're needed, sometimes before a homeowner even realizes they need you!
Two ways to do this are by targeting underserved niches and circle prospecting. By adding these strategies to your tool belt, you can find opportunities competitors aren't aware of while spreading the word about your services to other interested parties, making you their first line of contact when they need an agent.
Before we explain how you can use this power duo to scale your business, let's break down each tactic individually.
Tactic #1: Targeting Underserved Niches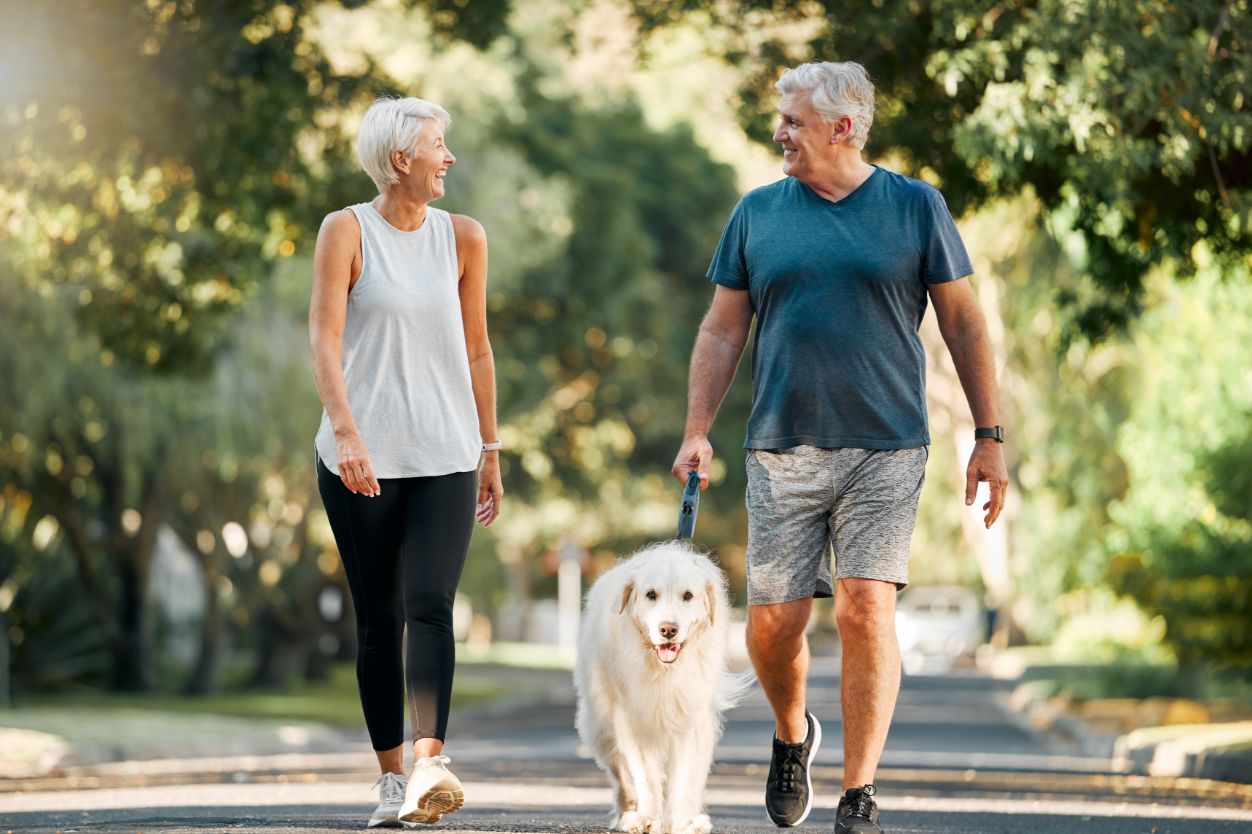 A famous business mantra says, "The riches are in the niches." It suggests that specializing in a particular market can open new profit opportunities, especially in underserved niches. This method can be particularly useful for new agents looking for their first few clients.
Tip: Underserved niches are demographics of homeowners who are often overlooked as agents pursue larger deals with a higher price point.
For example, many real estate agents go after luxury listings, leaving one pool of agents fighting over the same few properties. Instead, newer agents may find more luck targeting niches their competitors aren't chasing, such as vacant landowners, tired landlords, or liens. While these niches may not seem as glamorous or enticing, agents are desperately needed by some of these homeowners.
The same goes for for-sale-by-owner (FSBO) and expired listings. Many agents pursue them because they are easy to find. But going after less competitive leads could be more profitable.
Here are some examples of underserved niches you may benefit from targeting:
Younger homebuyers (millennials and Generation Z):
Despite being America's largest generation, millennials are no longer America's largest homebuyer (or seller) generation (that title belongs to baby boomers). Similarly, Generation Z makes up only 4% of homebuyers. Consequently, agents would do well to target younger homebuyers, who spend more time online and on their phones and may respond better to SMS and social media marketing.
Under-served buyer types:
There are entire segments of buyer types you can potentially target, like:
First-time buyers:
Last year, first-time buyers made up 26% of homebuyers, a record low. While this niche may require a little more hand-holding and face obstacles without a down payment, targeting first-time buyers can provide significant benefits for newer agents.
International buyers:
Like first-time buyers, international buyers make up a small percentage of real estate buyers in the United States (international buyers bought the fewest number of homes between April 2022 through March 2023 since 2009). However, this often makes them less appealing to experienced agents, potentially decreasing your competition and increasing your odds of finding new clients.
Retirees:
Once all the kids have flown the coop and a homeowner has certain physical limitations, they may be ready to relocate. Or, if a senior homeowner wants to be around other retirees, they may seek a home in a retirement community. If you can land retirees as clients, you may get a double transaction: helping them sell their property while assisting with the purchase of a new one!
Underserved property types:
Detached single-family houses are the most common home type among buyers, comprising 79% of homes purchased in 2022. However, there are some less common property types you may want to target instead, like:
New constructions
Mobile/manufactured homes
Senior housing
Vacant land
💡 Pro Tip: Use PropStream to filter search results for specific property types!
Rural areas with a smaller population:
While many agents target large cities, you may find more success serving less populated areas. Even if there's less real estate activity, becoming a local expert in a less competitive area could help you attract more business overall.
💡 Pro Tip:
Before targeting a niche, familiarize yourself with the
Fair Housing Act
, which prohibits housing discrimination based on race, color, national origin, religion, sex (including gender identity and sexual orientation), disability, and family status.
Tactic #2: Circle Prospecting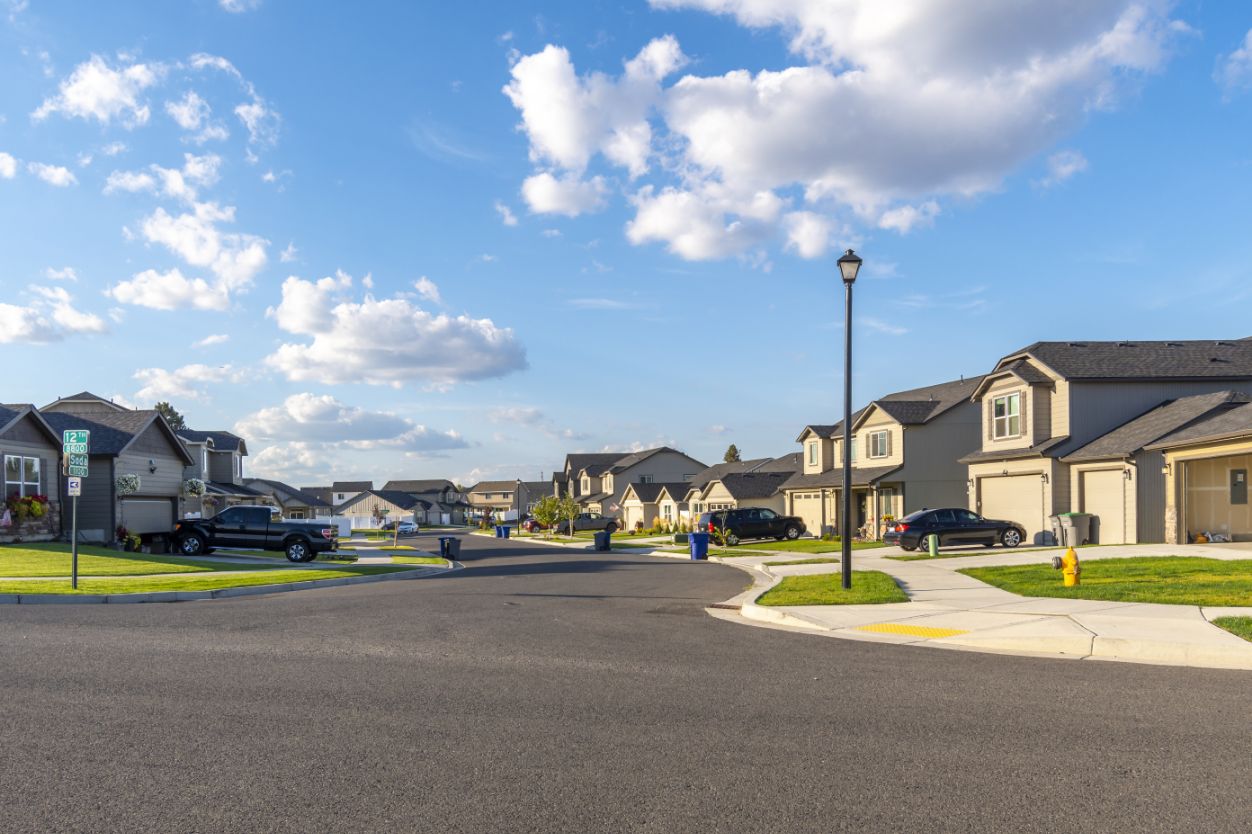 Once you have found your niche and completed a transaction, try circle prospecting.
Circle prospecting means contacting homeowners within a certain radius of where a recent housing event occurred. For example, if you help sell a house, you could inform nearby homeowners about the sale and its impact on their home's value.
Circle prospecting aims to become an authority in a particular market and generate leads. But think of it as a long-term marketing strategy. Many homeowners won't be interested in selling immediately, but you're more likely to be top of mind if and when they are. Plus, if they know you've sold other houses in the area, they're more likely to trust that you can do the same for them.
Here are some example scenarios you can combine with your niche:
Scenario 1: Help a buyer client who missed out on a property with multiple offers
A rejected buyer's offer can be disappointing. But another (potentially better) deal could be around the corner. As an agent, you can inform nearby homeowners about the recently sold property and how your client is still looking to buy. You might say:
Hi, I'm [your name], a local real estate agent. Did you know the house down the street at [address of recently sold property] just sold?
The property got multiple offers, and I was actually working with someone whose offer was rejected. They love this area, and I'm doing all I can to help them find the perfect home in your neighborhood. Do you know of any neighbors that might consider selling?
This approach does two things: It updates the neighbors on the latest neighborhood market activity and allows them to refer you or offer themselves as a potential client.
Scenario 2: Give neighbors a heads-up on an upcoming listing
Before listing a property, consider informing nearby homeowners. This helps them learn about the current market and refer you to potential buyers. You could say:
Hi, I'm [your name], a local real estate agent about to list a nearby property.
I like to give residents like you a heads-up about upcoming listings in case you know someone interested in moving into the area. That way, you can choose your neighbors. Does anyone come to mind?
I'd be happy to share the listing details with them and you to share.
This approach is effective because it leads with value. You're doing the homeowner a favor by giving them advance notice of an upcoming listing. So, they're more likely to respond positively by giving you a referral or inquiring about your agent services.
Scenario 3: Inform neighbors about a recent sale
Another way to circle prospect is to update homeowners on a recent nearby sale and how it might impact their home's value—whether it was your listing or not. Say this:
Hi, I'm [your name], a local real estate agent. I wanted to let you know that the house down the street at [address of recently sold property] just sold for [sale price], which might affect the value of your home. Are you interested in learning more details?
If the property received multiple offers, point that out and how other buyers may still be looking to buy in the area. Then, ask if they know of anyone interested in selling.
This approach helps you pique homeowners' interest and gain a potential future client.
Scenario 4: Advertise a nearby open house
Hosting an open house is a popular way to boost interest in a property for sale. As an agent, you can advertise the event to neighbors so that they can tell family and friends or check it out themselves. Here's what you might say:
Hi, I'm [your name], a local real estate agent hosting an open house down the street at [the address of the open house]. I wanted to personally invite you so you can let any friends and family know who might be interested in moving into the area.
Here's an invite with the event details and my contact information. Let me know if you have any questions!
Since you're just inviting, this is a low-pressure pitch. The homeowner can choose later to share the open house details or not (or attend themselves because they're curious). Either way, it's an opportunity to get your name out there.
Ultimately, circle prospecting is all about updating homeowners on the latest market activity in their neighborhood to establish trust and build lasting relationships.
Tying These Powerful Marketing Methods Together
Targeting underserved niches and circle prospecting separately can yield great results. However, combining these methods can make you an unstoppable force in your real estate community.
Start off by identifying an underserviced niche. Once you have one in mind, start reaching out to homeowners within that niche. If you land a client or listing within the demographic you're targeting, you can begin spreading your reach by adding other homeowners in the neighborhood to your radar, notifying them of the home you're listing, sharing open house dates, updates once it's sold, etc.
Before you know it, you could be a household name in this neighborhood and the go-to agent for its residents. Do this in several regions, and you may drastically outperform the agents still busy chasing after the same few leads to no avail.
Follow a Repeatable Marketing Process
As you become more comfortable choosing underserved niches to target and using those properties for circle prospecting, you can streamline operations by creating a repeatable marketing process.
Here's a sample process to get you started:
Select a target market. Who do you want to serve, where, and how? Aim for an underserved niche. Psst! Use PropStream to find your niche and uncover motivated sellers!
Become a market expert. Learn everything you can about the local market: average sales price, days on market, housing inventory, etc.
Build a lead database. Collect contact information from potential clients in a single database.
Contact leads. You can call, email, or door knock to reach leads. Do whatever best suits them. Psst! Use PropStream to

skip trace homeowners

for their contact information.
Follow a script. Prepare what you'll say ahead of time so you're not flustered. Lead with value and always ask for referrals.
Follow up. Rarely will a cold lead agree to do business with you on the first contact. But that doesn't mean they won't later. So, regularly follow up with leads to improve chances of conversion.
Finding quality leads isn't easy, even in a more predictable real estate market. In a turbulent one like we're seeing today, it's even more challenging.
However, that doesn't mean you should give up on your real estate dreams or give in to the urge to buy premade lead lists. Excellent real estate leads are out there; you just have to find them by altering your methods.
---
Note on sources:
Unless otherwise cited, data on underserved buyer, seller, and property types taken from the 2022 Profile of Home Buyers and Sellers report by the National Association of Realtors® (NAR)
---