As a real estate agent, you want to target leads with the best chance of turning into clients, and a great place to find them is by targeting expired listings. Expired listings are properties taken off the market because they didn't sell in the time frame set forth by the client and their agent.
This can happen for many reasons. Maybe the price was too high, the timing was wrong, or the marketing strategy was weak. Whatever the case, the listing agreement between the seller and the agent (which can last anywhere from 30 days to a year) has lapsed, and now other agents are free to contact the homeowner (and should!).
Here's why:
Expired Listings Have Higher Conversion Rates
The number one reason agents should go after expired listings is that they typically have higher conversion rates from lead to client. It's estimated that agents can often receive up to one listing appointment from every 25 expired listings contacted, leading to around a 4% conversion rate.
Considering that cold calls are answered 28% of the time and that of those contacts, only 1.7% turn into appointments or referrals (according to a Keller Center Research Report), 4% is a pretty promising return on your marketing efforts!
Expired listings make for better leads because you already know the homeowner wants to sell. They just weren't able to. In other words, with expired listing leads, you've already narrowed your search by ruling out countless uninterested prospects you'd get through other, more generic lead-generation methods.
Expired Listings Are Your One-Way Ticket to Finding Motivated Sellers
As we established earlier, expired listings indicate selling motivation, and working with motivated sellers is much easier than working with homeowners who may be pickier about prices or contingencies.
In many cases, sellers with expired listings are aware of any misconceptions they may have had regarding their home's worth. As a result, they'll likely be more realistic and willing to work with you on setting a competitive price, meaning you may have fewer price objections to deal with.
Expired Listings Offer a Relatively Inexpensive Lead Generation Strategy
Most agent lead-generation tactics cost money. Whether buying lead lists, creating online content to attract inbound leads, or paying for TV, radio, or internet ads, the overhead costs can add up fast and eat into your profit margins.
In contrast, expired listings are virtually free for agents to find. All you have to do is look for property listings that are about to expire on the MLS and then wait until they do to contact the homeowner. Or, you can target thousands of listings that have already expired using inexpensive real estate data software (more on that later).
Selling an Expired Listing Tends to Involve Less Work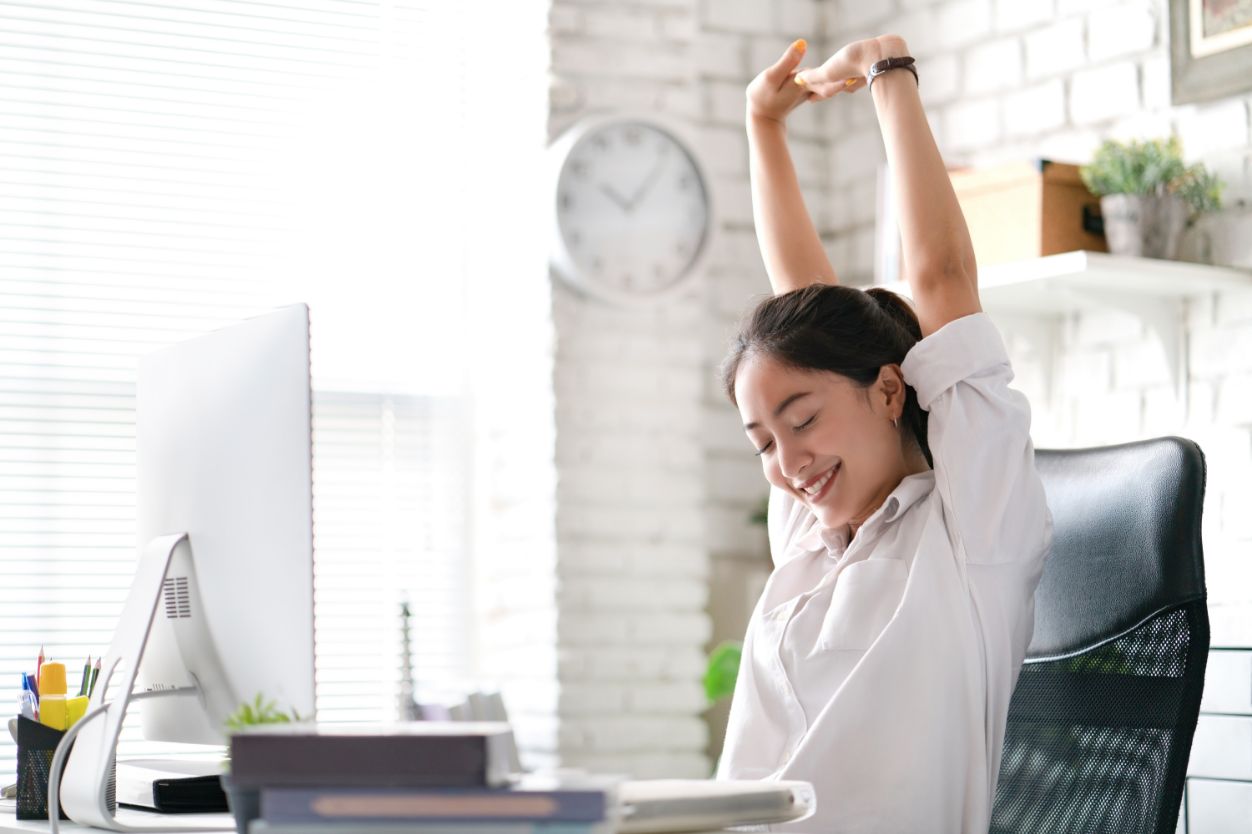 Unlike many other lead types, expired listings often have a quick turnaround time (AKA, closing on the property and receiving your commission may take less time, allowing you to close more deals when targeting expired listings).
For example, when working with buyers, you must first handle buyer consultations, show the property via open houses and private viewings, organize inspections and appraisals, help the client qualify for financing, and more—all before you can close on a deal.
According to Real Estate Trainer, it can take "four times as much time to work with one buyer lead from an online source like Zillow or Trulia than to work with one expired seller."
Though you may need to adjust the asking price or adapt your marketing strategy since the listing has failed in the past, relisting an expired listing typically takes significantly less effort than working with a buyer.
The Seller Is Likely Interested In Working With a New Agent
If another agent could not sell their property, the homeowner is likely still interested in selling, and they may want to work with a different agent who can get the job done.
This is an excellent opportunity for you to step in as the missing link!
There are many reasons an expired listing may have failed to sell: the asking price is too high, the listing photos don't do the home justice, or the agent simply wasn't up to the task. Whatever the case, as the new agent, it's your job to find out what went wrong the first time and offer a solution.
Keep in mind, however, that some sellers may have had poor experiences with agents in the past, so it may take some convincing to build their trust in you. If you want them to trust you with their listing, you will want to listen to them carefully when uncovering the story behind the last failed attempt to sell. Take notes, offer potential solutions, ask questions, and most importantly, show empathy for the fact that this homeowner is eager to sell and may be starting to feel anxious that they haven't yet.
Focus on helping the homeowner rather than selling your services, and you'll be more likely to persuade them to give you a chance.
Beat the Competition to Expired Listings
The many advantages of expired listings make them a hot lead type for other agents as well. This means you may not be the only agent knocking on these homeowners' doors, especially since U.S. housing inventory and home sales are still down.
However, although competition may be stiff, you can still arm yourself with the tools you need to find them first!
While you can watch listings that are close to expiring on the MLS, other agents will likely be watching these same listings. Because of this, you may want to consider combining MLS access with a tool other agents in your area may not be using yet: real estate data!
How PropStream Can Help You Find Expired Listings and Get in Touch With Homeowners First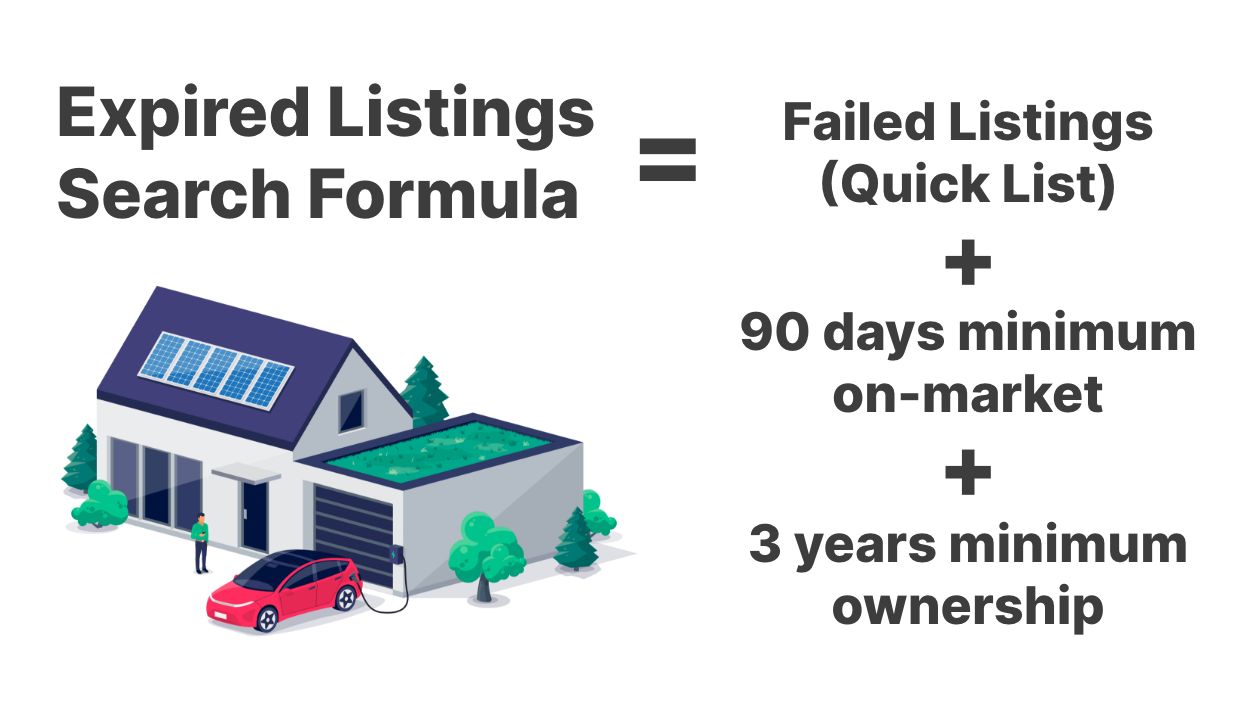 With real estate data software like PropStream, you can:
Target expired listing leads using specialized search filters and Quick Lists: When searching with PropStream, you can apply this filter combination to find expired listings in any region you choose: Failed Listings (Quick List) + 90 days minimum on market + 3 years minimum of ownership.
Save your own custom lead list within the platform: Once you've found some expired listing leads, you can save these leads to a marketing list to reach out to later. This method not only produces more quality leads than buying premade lists, but it's also much more cost-effective!
Pro Tip: In addition to the search formula we mentioned above, you can also combine Quick Lists like Divorce, Pre-Probate, Liens, and more to uncover higher selling motivation!
Use List Automator to stay on top of expired listing leads: With our List Automator add-on, you can have new expired listing leads (leads that match the search formula we mentioned earlier) delivered straight to your inbox! If any of the search criteria you targeted changes, you will also be notified, so you don't have to spend your time or resources pursuing cold leads.
Perform research to uncover why that listing may have expired in the first place: If the asking price was too high compared to other similar properties in the area, you could identify this by running comparables with PropStream. Uncovering the reason a listing expires is huge for the negotiation process, as it can help you build trust with the homeowner and may convince them that you're the agent for the job.
Perform a skip trace to collect contact information and reach out: When you're ready to reach out to your expired listing leads, you can perform a skip trace in PropStream to gain contact information in just minutes (psst! PropStream even scrubs your skip tracing lists and flags any contacts who are on the DNC, or, "Do Not Call," List for you). From there, send a postcard or email campaign right within the software. Or, take the contact information you've gathered and make a phone call or send a text from your phone.
Almost all agents have access to the MLS. While the MLS can be a powerful tool for targeting listings close to expiring, a creative lead generation tool like PropStream can help you focus on the expired listing leads your competition may not have noticed yet.
Want a headstart? Consider giving PropStream a try with our 7-day free trial and enjoy 50 expired listing leads on us!