To make the wisest real estate investment decisions with the highest return potential, you need reliable property information.
One way to learn a lot about properties of interest is by looking at public property records. However, before you expect to use property records to guide your investment, you'll want to understand what they are, what they include, how they can benefit you as an investor, and how to access this data if public records are unavailable to you.
Keep reading to learn more.
What Are Public Property Records?
Public property records, sometimes known as title records, are legal documents that contain information about a piece of real estate. They are a crucial part of the research phase when looking for your next investment property.
The most important information contained in a public property record is the deed, which reveals the current legal owner of a property. Every time a property is sold or changes ownership, the transfer is recorded by the recorder of deeds.
If you live in a disclosure state, you can find public property records at your local county tax assessor's office, where the information needed to levy property taxes is kept.
Pssst! Not sure what disclosure and non-disclosure states are? Check out this article to learn more.
Some counties make their public property records available online, so you can easily access them from home. However, depending on how the system is designed, you may only be able to search on a property-by-property basis.
Others require you to go to the county office in person. Either way, anyone in a disclosure state should be able to search the public record for information on a particular address.
Alternatively, you may be able to hire a title search company to run a title search. A title search examines the public records to confirm a property's rightful owner and identifies any claims or liens against it.
Think of a public property record as the central repository for any government documents related to a property. One of its primary purposes is facilitating fair real estate transactions by helping buyers know what they're getting into.
Pro Tip: PropStream makes finding public record data for properties in disclosure states quick and easy. You can use our search filters to easily find property data for any address you choose. Or, if you're not sure which property you want to target, use our search filters to narrow down some leads and analyze the property details for those!
What Do Public Property Records Include?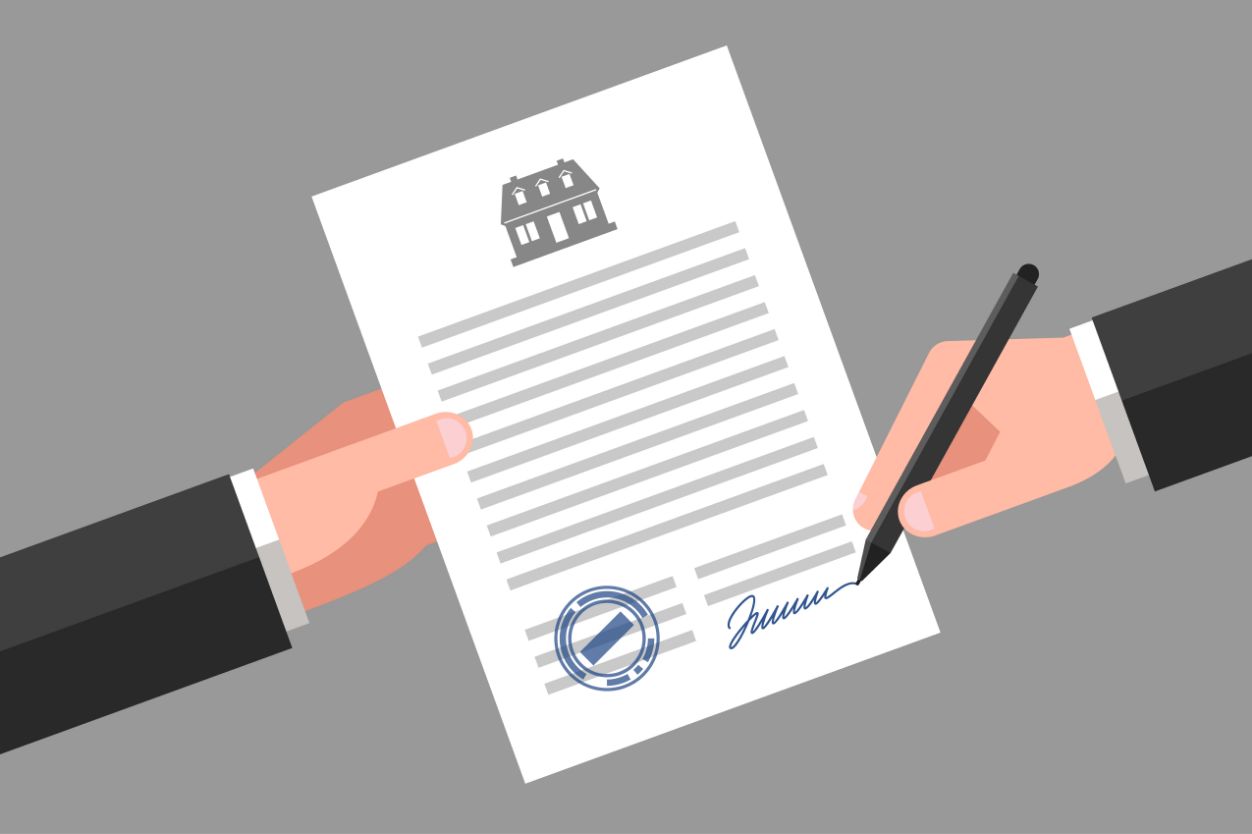 Now that you know what a public property record is, here's a list of what it can include:
Deeds. A deed is a legal document that transfers ownership of a property. It includes the names of the grantor (seller) and grantee (buyer), a description of the property, and the date of transfer. There are different types of deeds, including general warranty, special warranty, grant, and quitclaim deeds—all of which guarantee varying levels of protection against claims to the property. General warranties offer the most protection, while quitclaims offer the least.
Liens. A lien is a legal claim to a property by a creditor. This could be a voluntary lien like a mortgage or an involuntary one like a tax lien. Keep in mind that liens follow the property, not the owner. So, if you buy a property with outstanding liens, you are responsible for paying them. Also, liens are given priority by their registration date, which means earlier liens must be paid before later ones. That is, unless it's a tax lien, in which case the IRS gets paid first regardless of when its lien was registered.
Plat maps. A plat map (aka a plat) is an official county document that shows how a tract of land is subdivided into lots. It gives the exact size and boundaries of the land and describes everything on it: buildings, nearby streets, geographical features (like vegetation and bodies of water), and any

easements

or rights of way that run through the property.
Mortgage information. A public property record may also include the current property owner's mortgage information: the name of the lender, the type of loan, the size of the down payment, and how much the home sold for—all critical information that can help you assess the seller's financial situation and the property's current value.
Other documents that a public property record might contain include property leases, licenses, judgments, restrictive covenants, and other encumbrances.
Remember, each property is different, so not every public property record will include all of the above documents.
How to Use Property Records as a Real Estate Investor
Public property records are a gold mine of information for real estate investing.
For example, public real estate information can alert you to any outstanding liens, which can present you with a potentially motivated seller or investment lead. Lien data can also help you decide if a property is a good investment opportunity, given the fact that a lien follows the property, not the owner. Purchasing a property with a lien will add to the cost of the property, so uncovering liens before you've committed to purchasing the property can help you make the most educated decisions.
Many public property records also provide a traceable chain of title. This is the complete history of everyone who has owned the property—from the original owner to the current one. If there are any gaps in the chain (aka a cloud on title), you'll want to ensure the title is at least marketable, which means it's free from the threat of litigation by other claimants. Otherwise, you may want title insurance, which protects you against hidden property defects and is required by most lenders anyway.
On top of providing valuable insight into known properties, public property records can help you find new investment opportunities. For example, you might come across underwater mortgages, unwanted probate assets, pre-foreclosure homes, and tax-delinquent real estate, which could lead you to motivated sellers who may be willing to sell their property at a price below market value.
Or if you regularly flip homes, public property records can be a good source for finding cash buyer leads. For example, you might notice the same grantor listed in several real estate transactions on the public record. The next time you're looking to sell a house, this person may be a good prospect.
Finally, many real estate investors use public property records to analyze sale price data or "run comps," which shows how much a property last sold for and how much similar properties in the area are going for. With them, you can better gauge a property's worth before making an offer.
From doing your due diligence to finding motivated sellers to comping properties, public property records are invaluable for all types of real estate investing.
How to Access Public Record Data if You Live in a Non-Disclosure State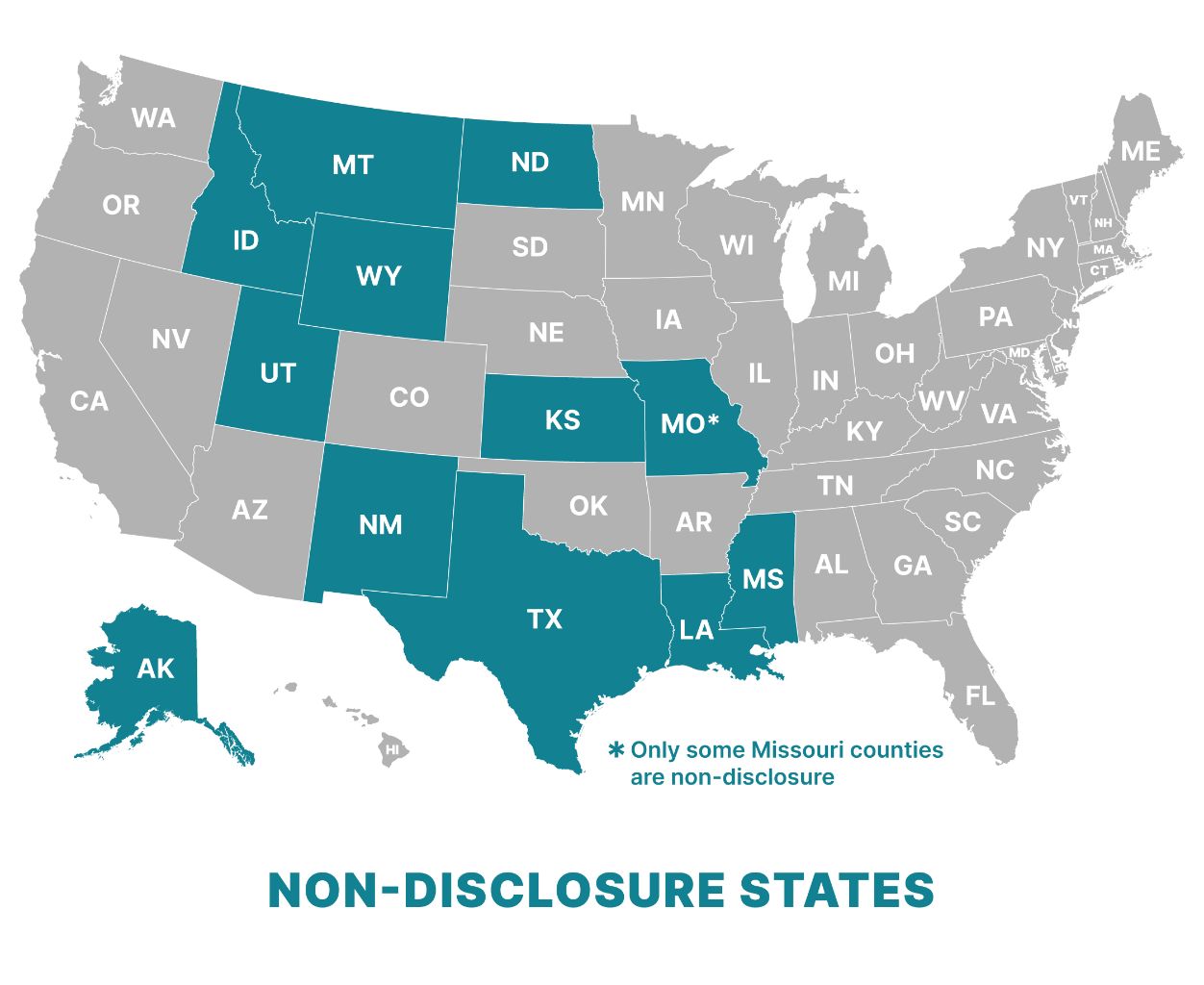 If you work in a non-disclosure state, you won't be able to access exact public record data like you could in a disclosure state.
Sure, you can get sales data via the multiple listing service (MLS) if you have your real estate license or are close to an agent willing to give you this information. However, accessing data from the MLS and public records is important for getting the best overview and comparables for a property. Since agents can make errors when submitting information to the MLS (like adding an extra "0", typos, etc.), having public record data as a backup can help ensure you get the most accurate, up-to-date information.
That being said, just because you live in a non-disclosure state, that doesn't mean you can't access the closest possible Public Record Sales Estimates with a more creative strategy. What creative strategy are we referring to? PropStream!
PropStream offers multi-sourced data from both the MLS and public record, allowing you to get the most thorough property information, in disclosure and non-disclosure states. Even if you work in a disclosure state and can access public record data at the county tax assessor's office, you don't have to make the trek if you can access it from your computer. PropStream collects property record data for you, so you can easily compare it side-by-side with our MLS Sales Estimate. Having all the property data you need in one place saves you time and energy that you can put toward building marketing lists and crafting your pitch once you've found promising leads.
We even have 19 Quick Lists and 120+ search filters to help you easily target your ideal demographic using our public record data, such as cash buyers, homeowners with liens, specific mortgage information, and more.
Interested in trying PropStream for one week without committing to paying for a subscription? Sign up for a 7-day free trial and enjoy 50 leads on us today!