If you're in the real estate industry, you've likely heard of disclosure and non-disclosure states.
If you've heard of them but you're not quite sure what these terms mean, disclosure vs. non-disclosure simply refers to a state's ability to publish property sale prices via the Public Record. As the names suggest, in disclosure states, Public Record Sale Prices are disclosed. In non-disclosure states, Public Record Sale Prices are not.
It's important to understand whether you operate in a disclosure or non-disclosure state because Public Record Sales Data plays a large role in determining property value for real estate professionals.
While real estate pros working in non-disclosure states may be able to access this data through creative methods, what the term "non-disclosure" refers to is the county employees' inability to disclose this data to the general public.
Important Note: PropStream doesn't offer legal advice regarding the use of Public Record Sales data in non-disclosure states. We recommend becoming familiar with your local laws to determine your best course of action if you choose to pursue this data through creative means.
Which States Are Disclosure and Which Are Non-Disclosure?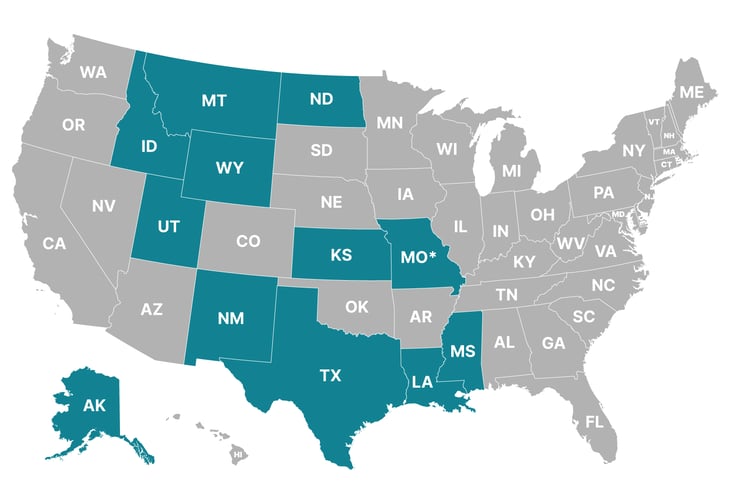 There are 12 non-disclosure states:
Alaska (AK)
Idaho (ID)
Kansas (KS)
Missouri (some counties) (MO)
Mississippi (MS)
Louisiana (LA)
Wyoming (WY)
Utah (UT)
Texas (TX)
North Dakota (ND)
New Mexico (NM)
Montana (MT)
The remaining 38 states are all disclosure states.
PropStream Offers Actual and Estimated Public Record Sales Prices and More!
Even if you can't access exact Public Record Sale Prices, you can still run comps in non-disclosure states using PropStream.
PropStream provides a Public Record Estimate for sales prices in non-disclosure states. This estimate is meant to provide you with the closest possible number to the true Public Record Sale Price. If you work in a disclosure state, PropStream has the actual Public Record Sales Prices.
In addition to the Public Record Estimate, PropStream offers an MLS Sales Estimate in both non-disclosure and disclosure states. The MLS Sales Estimate is 99% (or better!) accurate to the true MLS Sale Price.
Tip: Check out this video to learn more about comping in disclosure and non-disclosure states using PropStream's Public Record and MLS Data!
Get Started With PropStream Today
Working in a non-disclosure state shouldn't stop you from accessing the closest possible sales estimates, as they're crucial for running comps and securing the best deals.
Start browsing our Public Record and MLS Sales Estimates to take your comping game to the next level!
Sign up today and enjoy 7 days free.