PropStream is the most trusted provider of comprehensive real estate data, nationwide. We empower real estate investors through big data, on-demand investing tools, and innovative marketing solutions needed to make informed decisions and stay ahead of the game.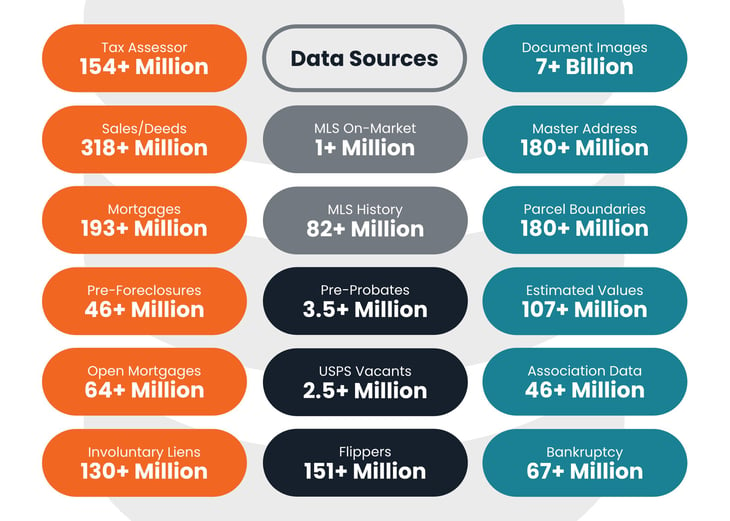 We have over 20 multi-sourced data categories for residential, commercial, industrial, vacant land, and more. Whatever your real estate investment strategy is, we have you covered:
Tax Assessor 154+ million
Sales/Deeds 218+ million
Mortgages 193+ million
Pre-Foreclosures 46+ million
Open Mortgages 64+ million
Involuntary Liens 130+ million
MLS on Market 1+ million
MLS History 82+ million
Pre-Probate 3.5+ million
USPS Vacants 2.5+ million
Flippers 151+ million
Document Images 7+ billion
Master Addresses 180+ million
Estimated Values 107+ million
Association data 46+ million
Bankruptcy 66+ million
With all this great data, you can find homeowner contact information using our Skip Tracing service for as little as 12¢.
Our List Automator feature helps put your lead generation on auto-pilot!
Sign up today for a FREE 7-day trial!