In all 50 states, real estate agents must work under the supervision of a licensed broker. Because of this, finding a brokerage to work for should be one of the first things an agent does after getting their real estate license.
However, different brokerages operate under different business models, and the type of brokerage you choose can have a big impact on the level of work, support, and pay you can expect.
In this article, we'll go over a variety of brokerage models, including the commission model, subscription model, flat-fee model, Teamerage model, and more, so that you can understand what your options are.
---
Table of Contents
---
The Commission Model
The most common brokerage model works on a commission basis. The model has three basic variations: traditional, full-service, and 100% commission.
The traditional commission model has been around in the U.S. since as early as 1920.
Here's how it works: The seller brokerage earns a commission on each home sale (typically 6%), splits the commission with the buyer's brokerage (usually 50-50), and splits what remains with the seller agent who facilitated the deal (also usually 50-50). That means an agent commission usually comes to around 1.5% (6% ÷ 2 = 3% and 3% ÷ 2 = 1.5%) with this model.
The full-service commission model is similar to the traditional commission model, except that the agent gets a smaller split of the brokerage commission in exchange for access to greater resources.
Full-service brokerages may offer their agents marketing materials, training, transaction tracking, customer support, and more. It can be a one-stop shop for all of an agent's needs. Though agents tend to make less in commissions with the full-service model, they might save on other operating costs like MLS subscriptions and other third-party services. If you're starting out as an agent and don't have much experience, this may be a great option.
The 100% commission model doesn't require agents to split commissions with the brokerage at all.
Instead, the brokerage charges agents a monthly membership fee. This can be a good option for experienced agents who have an established client base and are confident in their ability to close many deals per year. If you struggle to close deals, however, you could end up making little to no money after paying your brokerage dues.
Pro Tip: If you want to find more buyer or seller leads as an agent, you can use PropStream to generate lead lists, skip trace, run email campaigns, and more!
What all commission-based brokerage models have in common is that the agent makes money by earning some percentage of the seller's commission.
The Subscription-Based Model
Like the 100% commission model, the subscription-based brokerage model charges agents a monthly or annual fee.
Taking a cue from popular subscription-based businesses in other industries (like Netflix and Spotify), subscription-based brokerages usually offer agents monthly or yearly service plans.
Agents can often choose from multiple pricing tiers based on their needs. For example, you might pay a base fee for using the brokerage as a storefront and co-working space (where you can meet clients) and a higher fee for additional access to marketing software, training, and other tools and resources.
Some subscription models even let agents pay for individual features in an à la carte fashion. Since agents pay to use the brokerage, they typically get to keep all their commissions.
Ultimately, subscription-based brokerages can offer agents the flexibility to only pay for the specific brokerage services they need.
The Flat-Fee Model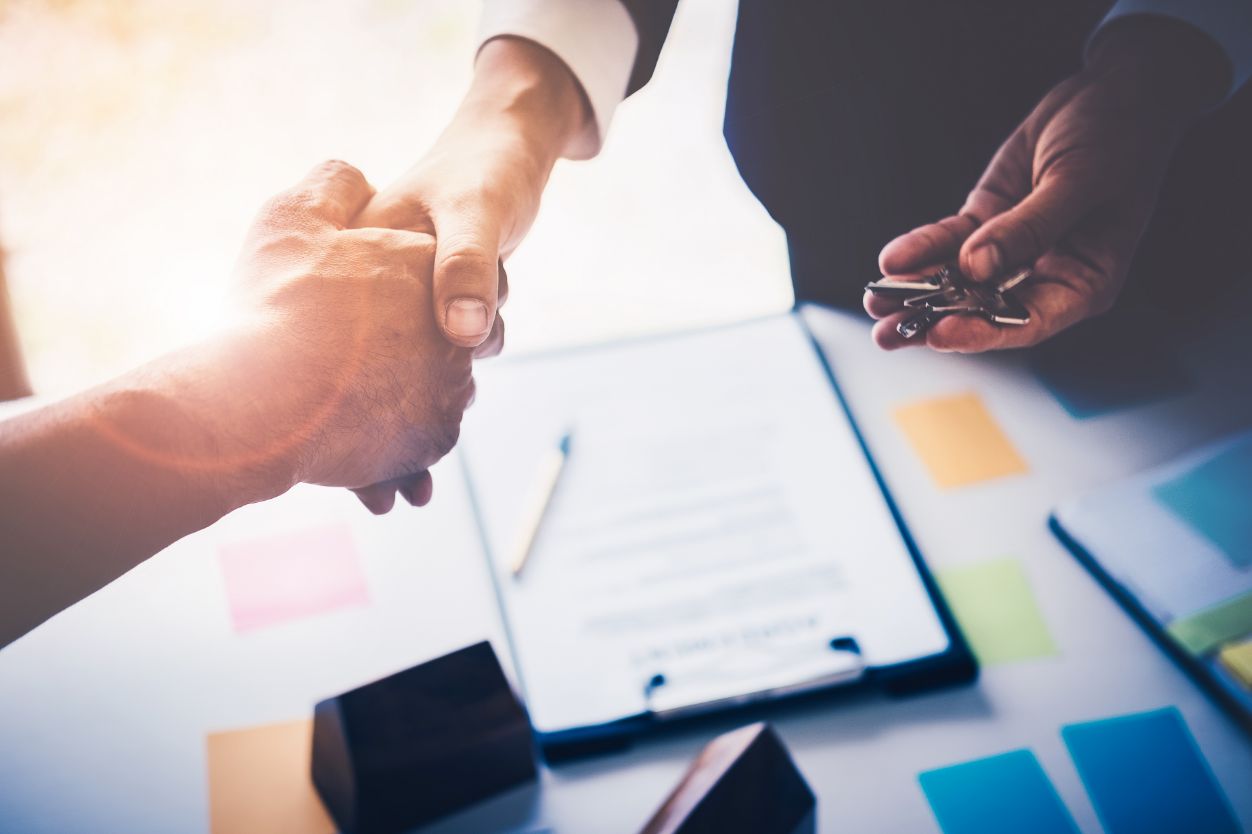 Under the flat-fee model, agents earn a fixed amount for each closed deal.
This is because the brokerage charges sellers a flat rate for its services. So no matter how much a home sells for, the brokerage fee (and agent pay) remains the same.
The benefits of the flat-fee model for the seller are that the costs are clear upfront and are sometimes less than what commissions would be.
For example, if the flat fee is $10,000, the seller is getting a much better deal on a house that sells for $300,000 than they would if they had to pay a commission ($300,000 x 6% commission = $18,000).
Some flat-fee brokerages are known as "discount brokerages" because they offer sellers fewer services for lower fees. In this case, the brokerage may only list the home on the MLS but not help with other aspects of the sale like marketing, photography, and contracts.
The downside for sellers is that the flat-fee model removes the incentive for agents to negotiate top dollar when selling a home. Instead, agents are motivated to close as many deals as possible and not worry about the selling price.
For agents, flat-fee brokerages can offer more financial stability, sometimes even hiring agents as employees, but they may also offer less earning potential in the long run.
The Teamerage Model
To understand the Teamerage model, let's first go over what a real estate team is. A real estate team is a group of agents that work together by pooling resources and sharing commissions.
As the name suggests, a Teamerage combines the concept of a real estate team with a traditional brokerage. It tends to provide agents with team training, shared resources, and tools while also letting them work independently.
For example, as an agent, a Teamerage model may allow you to shadow and learn from other agents in a team setting while letting you build your own real estate brand at the same time.
In other words, agents at Teamerages benefit by focusing on just selling and feeling confident in growing their business while relying on strong team culture and hands-on leadership from their broker.
As the number of U.S. home sales continues to fall, agents may find the flexibility of a Teamerage more attractive than a traditional brokerage because it can help them stay agile, knowing they have full marketing and backend support during shifting market conditions.
Bonus: The iBuyer Model
Lastly, though not technically a brokerage, the iBuyer model may interest some agents who want to add another tool to their toolkit.
An iBuyer (aka instant buyer) is a company that makes cash offers on homes at scale with the help of algorithms. They then try to flip the homes for profit. Sellers benefit by getting an all-cash offer in as little as 24 hours, sometimes while foregoing the need to clean, stage, show, and sometimes even repair the house.
As an agent, you won't work for an iBuyer, but you can work with one. Many will pay you a commission or a referral fee (or both) for sending your clients their way.
So, if selling a home fast and conveniently interests one of your clients, you may want to suggest selling to an iBuyer as an option.
Additionally, iBuying can be a great source of inventory for your buyer clients searching for a home within a specific timeline. For example, if your buyer needs to be out of their current home and in a new one in 2-3 months to avoid double mortgages or being in-between properties, they may be able to choose a flexible date to move with iBuying. The iBuyer model can also reduce the risk of fall-through a buyer may experience by going the traditional route.
Choosing the Right Brokerage For You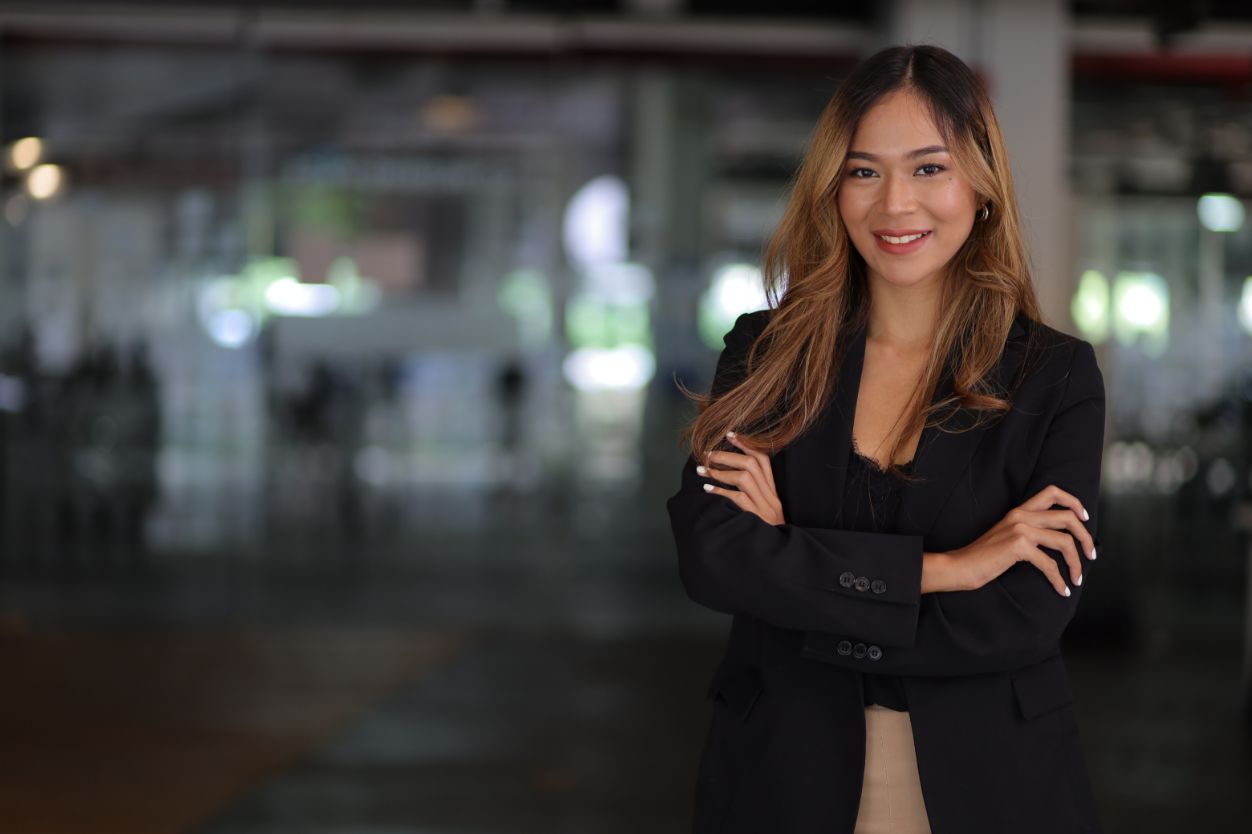 As you can see, real estate brokerages can be structured in many different ways. The key is to choose one that will help you succeed as an agent.
Here are a few things to consider when making your decision:
What are your (long-term) goals?
Some brokerage models offer more earning potential while sacrificing stability (e.g., commission models), while others offer more stability but less earning potential (e.g., flat-fee models). Consider what's most important to you. If you have a family to support, you may prefer more stability. If you're young and single, you may be willing to take on more risk for more potential reward.
Alternatively, it may also come down to an experience decision, do you have the skills to be successful in that particular brokerage model?
What's the documented take-home pay for agents?
Ask brokerages what their agents typically make. If the brokerage works on a commission model, they should be able to give you a range so you have an idea of how much you could potentially earn.
What services does the brokerage offer its agents?
Some brokerages offer a full suite of services that include marketing tools, training, and more, while others offer only the bare minimum. If you're a new agent, you may want to choose a full-service brokerage that can help you get started in the business. But if you're a seasoned pro, you may not need as much help.
Is the brokerage independent or franchised?
Franchised brokerages and independent brokerages offer different benefits. For example, a franchised brokerage may offer more business resources, name recognition, and a larger referral network. However, a smaller independent franchise might give its agents more autonomy and offer more intimate one-on-one mentorship.
Where is the brokerage located?
While many brokerages have brick-and-mortar locations, others are virtual only or some combination of the two (aka hybrid). If you like to work and meet with clients in an office building, you might prefer a brokerage with a physical location. If you prefer the flexibility of working from home, however, a virtual or hybrid brokerage may be a better option.
Does the brokerage have a good reputation?
Choosing a brokerage with a good reputation will help increase the odds that you will like working there and also help you land more clients (via positive brand recognition). To get a feel for a brokerage's reputation, check its online reviews and testimonials.
Understanding different brokerage models and what each one can offer to you as an agent is crucial for setting yourself up for success in your career. Each agent has a different work style, set of strengths, resources, etc., so choosing a brokerage that will foster your growth and offer the support you need is crucial as you begin your career.
Now that you understand how different brokerages work and what to look for in one, which model speaks the most to you?