Getting listings and working with sellers is a real estate agent's bread and butter.
Why? While helping buyers find their dream homes can be rewarding, it can also eat up a pretty big chunk of your time. Because of this, as an agent, you may be limited on the number of buyers you can work with at a given time compared to how many sellers/listings you can work with.
When working off a commission-based pay model, the more clients and transactions you can balance, the higher your annual earnings will be.
Because of this, many agents (seasoned and new) aim to work with sellers, which requires them to list their properties. But how can you attract sellers and load your pipeline with new listing opportunities?
In this article, we'll cover the methods real estate agents use to get listings in 2023.
---
Table of Contents
---
Form a Strong Network
When starting as a real estate agent, one of the foundational pieces to getting listings is to form a strong network. Your first step after getting your license and starting with a brokerage should be letting your immediate circle know about your new career (e.g., friends, family, old classmates, past coworkers, etc.).
These people are more likely to have patience with you as you navigate new situations and the nuances of real estate that can only be learned by experiencing them first-hand. Also, as you perform your first few transactions, you may feel more comfortable working with people you know or are close with.
After letting your inner circle know of your new status, don't be shy about mentioning your services as you meet new people. Whether you're meeting new family friends, friends of friends, or just making small talk in the grocery store, you never know who may be ready to sell!
Attend Real Estate Events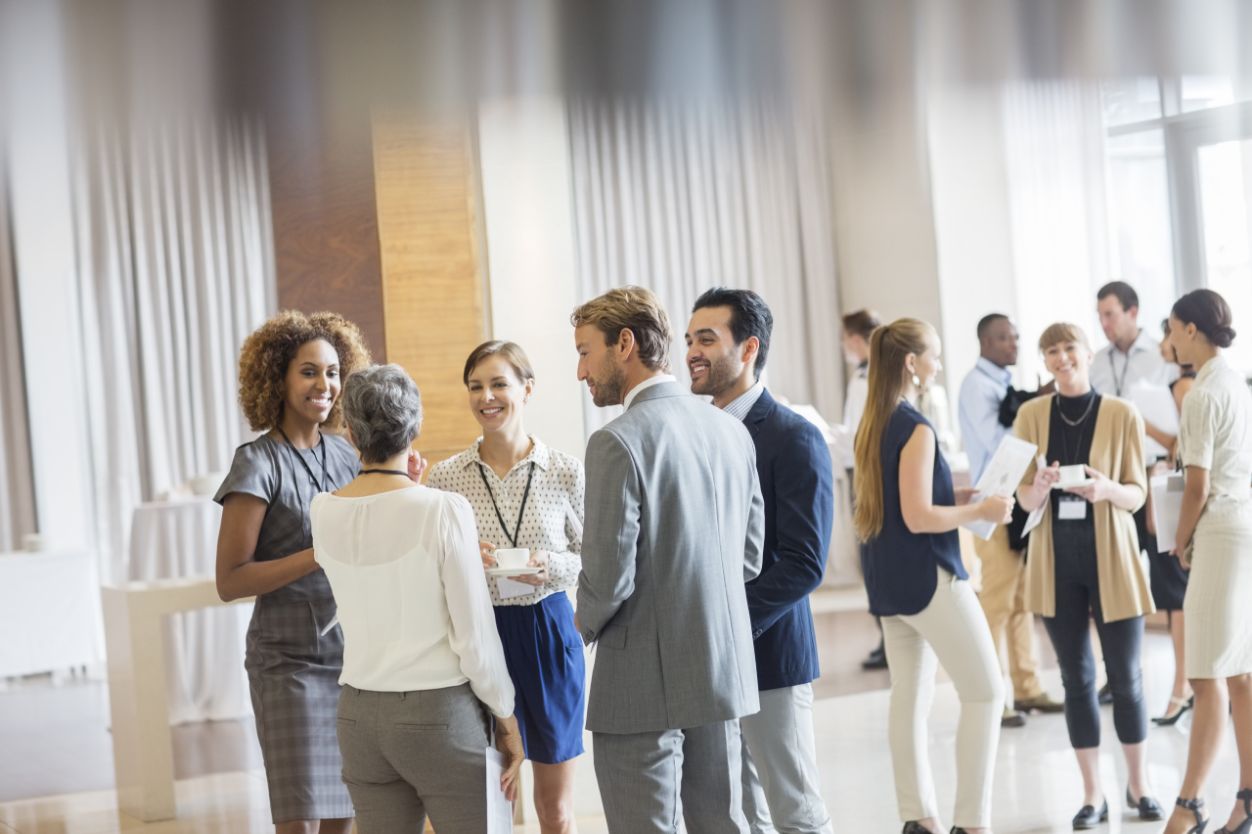 Another way to grow your network is by attending real estate events. These events are a great place to meet real estate investors, other agents, contractors, etc.
Becoming close with other real estate professionals can be valuable for many reasons. For example, investors typically buy and sell property repeatedly, especially if flipping is their niche. If you can become the go-to agent for a busy investor, you may be able to secure a steady flow of listings.
Aside from potentially meeting new clients, attending real estate events can help you spread the word about your name/brand and learn more about the industry as a whole.
Start Generating Referrals
Once you've started securing some listings and clients, it's important to make those relationships count.
For many agents, a referral-based business is their long-term goal. Each transaction you take part in offers a new opportunity for you to "wow" your client and be the agent they refer to their inner circle or come back to when they're ready to sell again in the future. Make the best impression possible by:
Being attentive to your client when working with them- Ask questions, listen to them carefully, and be open and honest with them throughout the entire process.
Doing your research/being knowledgeable- One reason sellers work with agents is that they need help understanding all the moving parts of a transaction. Understanding the paperwork, market,

terms

, etc., is crucial for ensuring your clients have a seamless, smooth transaction they can feel confident in.
Staying in touch- Once the transaction is complete, you should still work on your relationship with past clients. Check on them occasionally to see how they're doing, acknowledge important life events, offer neighborhood/market updates, etc.
Pro Tip: Have a satisfied client? Don't be afraid to ask for testimonials to display on your website or social media.
Invest in Your Brand
Some of the most notable businesses and brands can be recognized by their logo, slogan, etc.
As a real estate agent, you can have the same impact in your community by taking the proper steps to invest in your brand!
Work on a Solid Brand Logo
To make a good impression on potential clients so they'll trust you with their listing, you'll want to invest some time, energy, and possibly money into building a trustworthy brand. This starts with creating a great brand logo.
The brokerage you're affiliated with may already have a logo. You can combine this logo with your own unique design elements to create a logo to use on social media, business cards, a website, etc.
If you have a good eye for design, you may choose to design this logo yourself. Or, if you have a little extra money to spend on it, you may want to work with a graphic designer.
Here are some additional tips for designing your logo:
Include a professional headshot in the logo- Try to avoid selfies or low-quality, cropped photos and dress to impress in the photo.
Have variations of your logo- One universal size may not work everywhere you'd like to display your logo. Create a few variations so your logo isn't stretched out, cut off, or discolored in the places you display it.
Choose your color scheme carefully- If you're working your brokerage's logo into your design, you may want to use colors that complement the original logo. Avoid too wide of a color scheme, and stick to around 2-3 base colors, so the design isn't too loud or distracting.
Work on Your Social Media Presence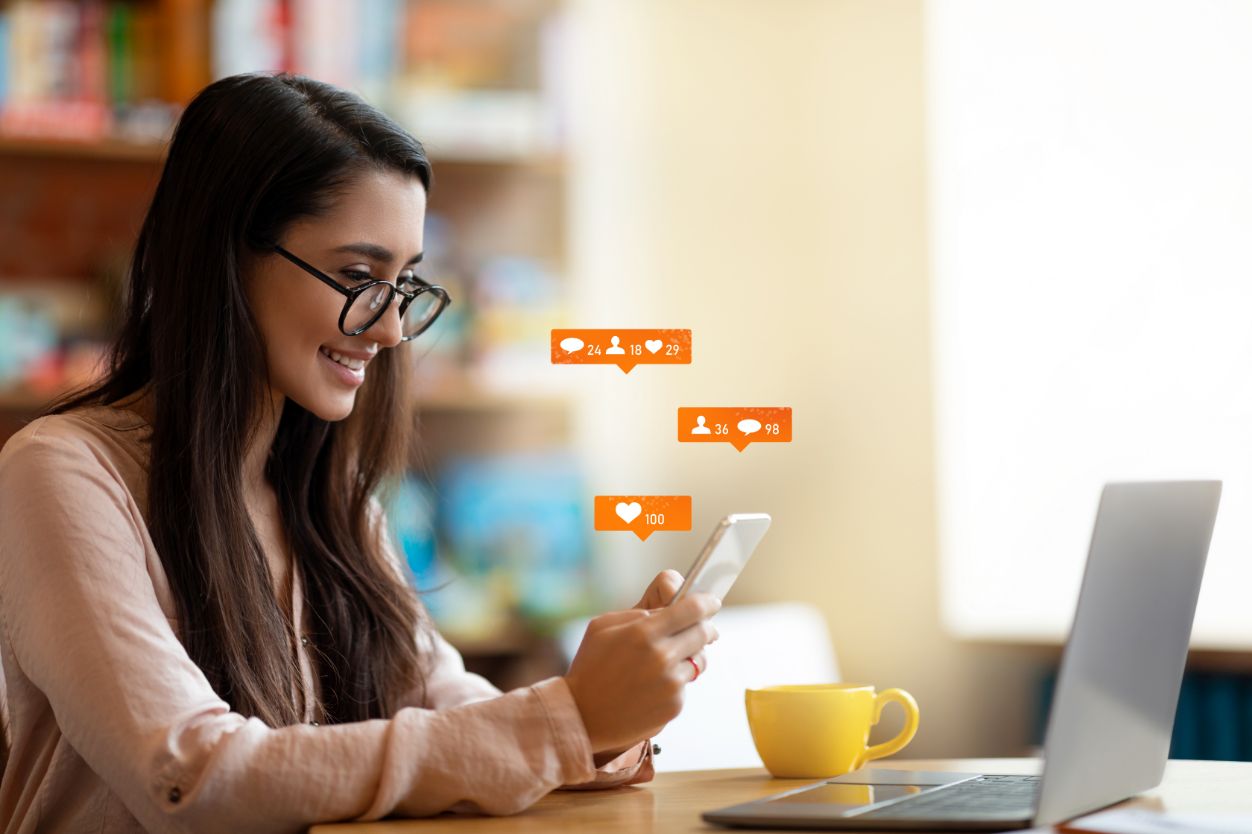 Did you know that around 4.9 billion people are active on social media in 2023?
With so many people using social media daily, this is prime real estate (no pun intended) for you to focus your marketing efforts if you want to attract sellers and land listings.
There are a few ways to start working on your social media presence and attract new followers as an agent:
Share valuable tips (e.g., local market updates, educate your audience on various real estate terms, share tips for boosting equity before selling, etc.).
Engage with other business owners in your community or spotlight them on your channel. They may return the favor!
When you land a listing, share that experience on your social channels by doing a walkthrough, posting professional property photos, highlighting nearby attractions that make it appealing, etc.
Psst! We wrote an entire blog post on using social media as an agent. Check it out to learn more!
Learn Your Market
Knowing the market that you're listing in is crucial. This allows you to offer the most accurate information when helping your clients determine an asking price for the property.
Additionally, your clients may have questions about the market, especially if they plan to buy within it again after selling their current property. Answering these questions confidently can help boost your clients' trust in you, increasing the odds that they'd work with you again or recommend you to peers.
You know why it's important to learn about your local market, but how can you learn more?
Study local real estate data- By studying historical trends within your community, you can understand the average pricing in each neighborhood, how long homes typically sit on the market, etc.
Explore the area as a resident- While you help facilitate real estate transactions in your community, you're also a resident of the area. In your free time, make it a point to try new restaurants, check out new shops, and attend events to truly immerse yourself in the culture of your region and stay on top of local hotspots.
Stay informed- Most cities have local resources (e.g., print newspapers, online news sources, social media pages, etc.) to help you stay informed about what's happening in your community. Consider subscribing to one of these resources, so you're always aware of what's happening around you.
Psst! Want to learn more about how you can get to know your local market? Check out this blog post.
Focus on Off-Market Inventory and Generate Your Own Targeted Lead Lists
While the steps mentioned above are a great way to generate buzz around you and your brand and encourage sellers to reach out to you, it's also important to market directly to sellers.
You can determine which homeowners want to sell in your community by targeting off-market properties with motivated sellers and generating targeted lead lists.
How to Find Motivated Sellers and Listing Leads
You may not realize it, but there are likely several homeowners (maybe even some in your own neighborhood!) who are in a situation that is pushing them to sell their property. With a lead generation (AKA a real estate data) platform, you can access information about local homeowners that suggests they may need to sell.
This is where PropStream comes in!
With PropStream, you can target specific selling motivations using search filters and Quick Lists.
In just minutes, uncover homeowners in these situations:
Pre-Foreclosure: These homeowners may face foreclosure if they can't make their mortgage payments. Since the house still technically belongs to them, they may be motivated to sell to avoid foreclosure.
Divorce: Many homeowners choose to sell their property after filing for divorce. To get top dollar for the property, they may want the help of a knowledgeable agent.
Vacant: If a property is vacant, this means the owner is not living in the property, and they are probably not making any money from it as an investment property. In this case, it may be eating into their monthly budget, prompting them to sell.
Pre-Probate: When a homeowner is deceased, they often leave their property to surviving family members. If these family members live too far to maintain the property or can't afford the mortgage, they may want to sell.
Bankruptcy: If homeowners file bankruptcy, they may need to rid themselves of their largest monthly bills, which for many, is a mortgage. In a tight financial situation, they may want an agent to help them list their property for the highest return.
In addition to these situations/datasets, we offer 14 other Quick Lists and 120+ additional filters to help you find an exact demographic!
Once you've identified some motivated sellers, you can easily save them to a marketing list to reach out to later, right within the platform.
Generate 50 Free Listing Leads Today
Whether you're a seasoned real estate agent or you're just starting out, there are always new methods to learn about when trying to obtain listings.
While spreading the word about your services, networking, and building your brand are great ways to attract sellers to you, you can also reach out to motivated sellers directly. To start finding motivated sellers, try PropStream for 7 days, free, and enjoy 50 listing leads on us!