As home sales begin too slow, do you have a plan to protect your real estate income?
The unlimited income potential of commission-based pay is a key selling point for joining the real estate industry. But when sales slow as a result of seasonal cycles or buyer's market conditions, agents need a backup plan for funding their lifestyles.
Creating a separate income stream helps you protect your income when sales are slow. It can also expand your network of potential buyers and sellers. Not sure where to start? Here are five clever side hustle ideas for real estate agents.
1. Rental Leasing and Property Management
Most residential real estate agents focus on sales. But there is also good money to make in rentals as a leasing agent or property manager. In these roles, you find qualified residents for your client's rental properties. Leasing agent jobs are usually finished once the new residents move in. Property managers, on the other hand, continue to service the property. They collect rents, manage maintenance requests, and draft lease renewals as needed.
As a licensed real estate agent, you can offer these services to property owners. This service can be part of your real estate business's offerings. Since renters always need a home, there's consistent demand for this service. In fact, renters consistently move at higher rates than homeowners. That means there's often more opportunity in the rental market than sales.
To get started, contact the income property owners in your sphere to see if they need leasing or property management services. You can get the necessary contracts and forms from your local real estate board.
2. Notary Services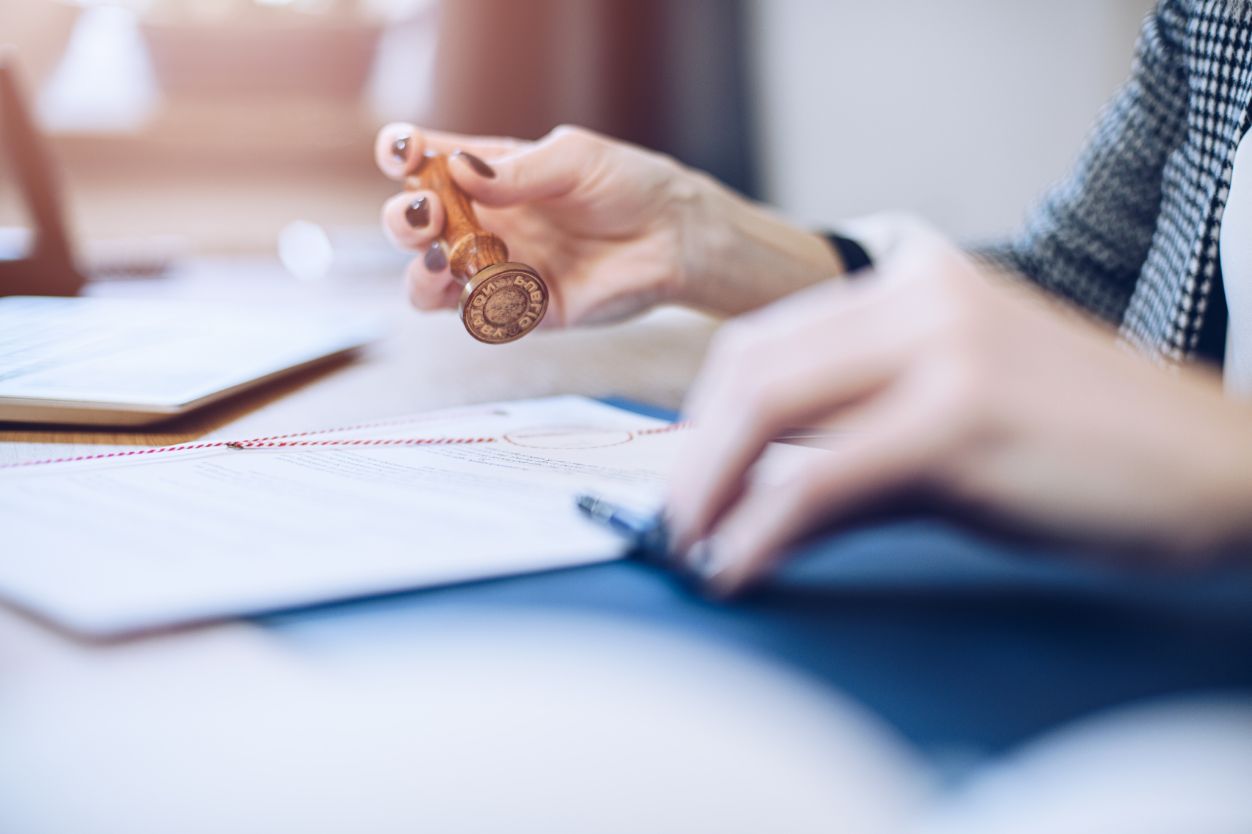 Notaries have always been important to the real estate industry. In most states, signatures on loan docs and closing docs must be notarized. Becoming a Notary Public is generally a quick and easy process with minimal licensing fees. Notary services are a solid side hustle idea for real estate agents because:
The barriers to entry are low.
It takes very little time to notarize signatures. This is particularly true with the growth of remote online notaries (RONs).
You can work around your real estate day job.
You will meet lots of people, including potential buyers and sellers.
To get started, submit an application to your state's notary commission. Some states may require a brief training course.
3. Property Tax Appeals
Adding property tax appeal services to your real estate business is an excellent way to continue providing value to your buyers. Property tax appeal services involve reviewing your client's property tax bills each year to make sure the local taxing authorities are taxing them fairly. It allows you to meet new homeowners and earn some extra income.
It's very common for tax assessors to overvalue properties, which results in an unfairly high tax bill. By running comps on your clients' homes, you can show the county assessor the correct values and get your clients' tax bills reduced.
You then file a tax appeal application for over-assessed properties, submit your comp data, and negotiate for a fair value. Most homeowners are happy to pay you a commission on their tax savings. And those clients who are being fairly taxed will still appreciate your confirmation.
To get started, visit your local tax assessor's website to learn how tax appeals are filed and processed in your area.
4. Monetizing Your Social Media Channels or Real Estate Blog
Many real estate professionals are using advertising and affiliate marketing through social media and blogging as a side hustle.
With affiliate marketing, another brand will pay influencers a commission if they can get members of their audience to invest in their product or service. With this method, you're essentially getting a cut of the sale each time somebody clicks a link you provide and buys from the brand you're promoting.
Additionally, many brands will pay popular influencers to highlight their product in a social media post or blog by "sponsoring" certain content. With a sponsorship, the brand may provide ad copy or just ask you to plug their brand in the content they're sponsoring.
The key to earning income through advertising or affiliate links is having a large enough audience that you can attract brands with enough capital to invest in you. To grow your following on social media, try posting on platforms like TikTok, YouTube, Instagram, Facebook, or Twitter one or more times per day with quality content. Many real estate influencers share tips for succeeding in the industry, day-in-the-life videos, Q&As, and more to add value to their audience of budding real estate pros.
Savvy real estate agents also maintain a blog on their websites to gain attention through organic search engine traffic. Having a blog shows search engines like Google that your site is regularly updated with relevant information. These search engines are more likely to display your website in the search results when buyers and sellers search for keywords such as "best neighborhoods in Orange County."
If a larger brand sees that many viewers are heading to your blog for information, they may want to plug their service or product on your blog, in hopes that some of those viewers will invest.
5. Real Estate Investing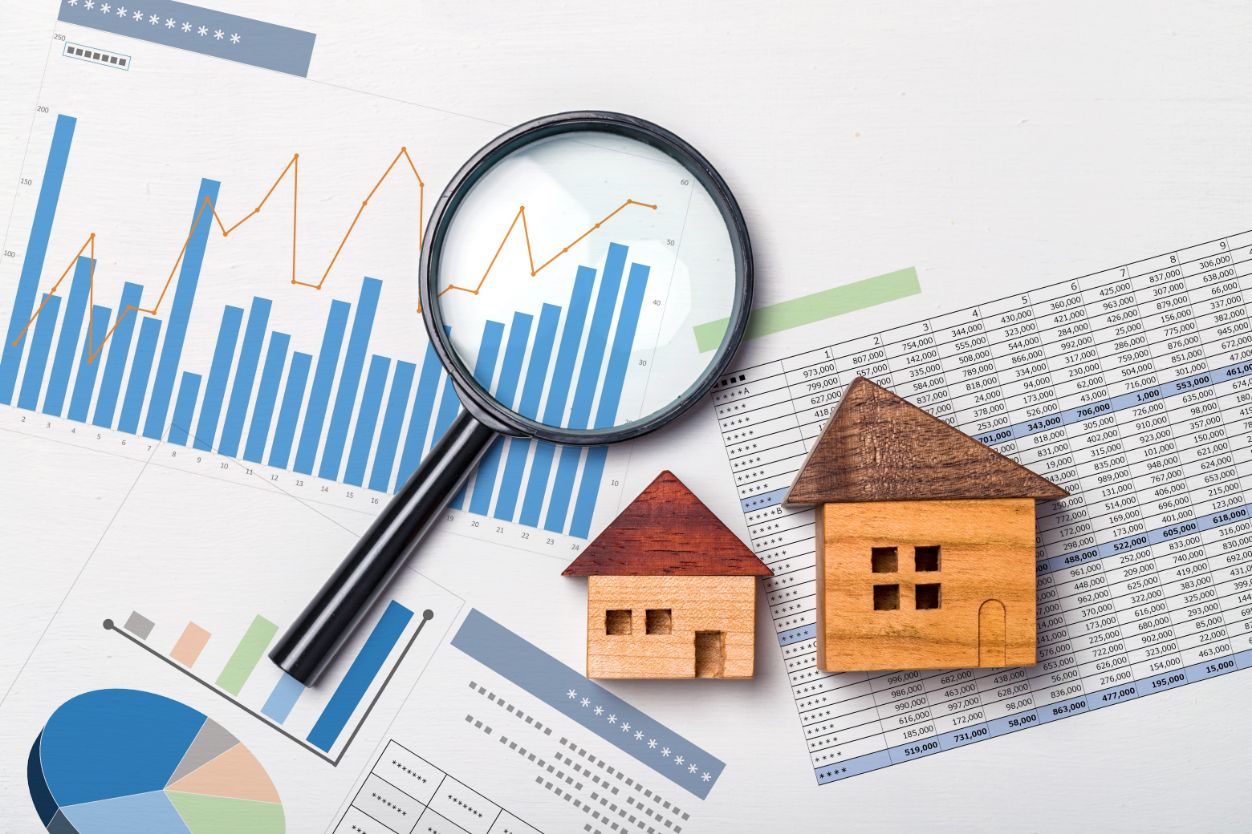 Real estate investing is a natural fit as a real estate agent side hustle. With so many different types of real estate investments, there's an option for everyone.
Long-term rental properties may be the most traditional route. Not only do you get rental income each month, but you also benefit from appreciation over time and tax benefits. House flipping is another solid investment option. By purchasing a fixer-upper and adding value through the renovation process, you can see worthwhile returns in a comparatively short time.
You might already be using PropStream's detailed datasets and advanced search capabilities to find off-market deals for your buyers. Why not put those tools to good use in building your own rental portfolio or finding your next flip?
Even if you don't have enough to buy an investment property of your own, you can invest in financial instruments to generate passive income. REITs (Real Estate Investment Trusts), for instance, are companies that invest in income-producing real estate and share the profits with investors in the form of dividends. You can reinvest your dividends to grow your investment faster or supplement your income with the dividends. Public REITs are traded on the stock market, so it's easy to buy shares in a REIT through any investment broker. And you can sell them quickly and easily when you're ready to cash out.
Your first step in starting your side hustle as a real estate investor is to decide on an investment strategy. Start by reviewing property data on PropStream. You can create your own list of property requirements and set notifications so you can learn about new opportunities.
PropStream Is Here To Help
PropStream helps real estate agents find potential sellers and off-market deals for buyers. But we can also help you with your real estate side hustles. Our innovative, multi-sourced database can help you find landlords as a property manager, run comps for your property tax appeals services, and find your next investment property. Sign up for your free 7-day trial today.