Important note: PropStream does not offer financial advice. This article is for educational purposes only; any examples are for illustration. Please consult a financial professional for further assistance in managing your taxation obligations.
Becoming a real estate agent is appealing to many because of the flexible schedule, work autonomy, and high-income potential the career provides. Agents are paid on commission and receive a percentage of the deals they help close, which means that the more deals you close, the more money you make.
Nevertheless, the nature of commission-based work can be uncertain. Some months will bring significant earnings, while others may result in minimal or no income. How much money you make as a real estate agent also depends on the prices of the properties you're dealing with. The real estate commission on a multi-million dollar property, for instance, won't be the same as a property going for the average selling price.
As a result, it's important for agents to be able to manage cash flows on inconsistent income from the onset of their careers. This article provides guidance on how agents should handle their first commission check to establish a solid financial foundation for their real estate careers.
Table of Contents:
Disclaimer: The tips mentioned below are simply suggestions. PropStream does not provide financial or tax advice. Consult a financial expert before making decisions about your finances as a real estate agent.
How Much Is a Real Estate Agent's Commission Check?
Before deciding what to do with your first commission check, it's important to estimate how much your check will be. While there are no set limits on real estate commissions, the standard is 6-7% of the property's selling price. That commission is usually split equally, with the listing and selling agents receiving 3% of the total commission.
Occasionally, the distribution may differ, such as when the listing agent obtains 4%, and the buyer's agent receives 2%. In some transactions, one real estate agent acts as both the listing agent and the buyer agent, handling both sides of the deal. In this kind of deal, the real estate agent would receive the full 6-7% commission. However, this kind of deal is rare.
There's no average salary for a traditional real estate agent. Some earn millions of dollars every year through a listing system, while others generate a modest income from just a few transactions. Ultimately, the commission you receive depends on the selling price of the property you represent.
For example, on a $500,000 home with a typical agent commission rate of 3%, your commission would be $15,000. After accounting for the customary 60/40 split between the agent and broker, your commission check would be reduced to $6,000. Here are a few suggestions on how you can allocate your first $6,000 as a real estate agent.
Set Aside Money for Taxes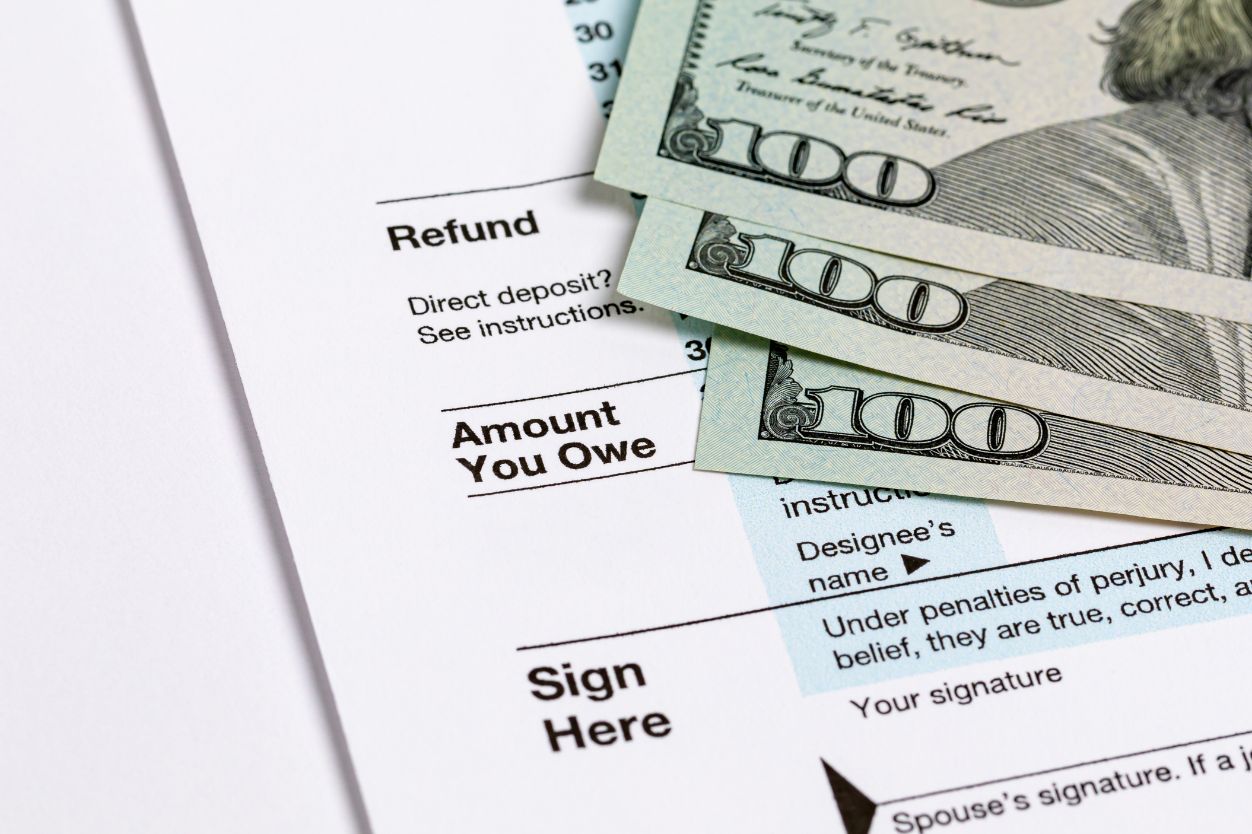 Given that most real estate agents work as independent contractors and are not subject to tax withholding, they have an obligation to pay taxes to the IRS on their own. It's best to be proactive and set aside a portion of each commission check to fulfill your tax obligations as well as pay them on a quarterly basis. This will ensure you're not scrambling to pay thousands of dollars in taxes at the end of the tax year and manage cash flow appropriately.
Your tax rate is determined by your taxable income, calculated by subtracting eligible deductions from your total earnings. Soliciting an accountant's help will allow you to determine how much you need to pay and could even help you keep more of your money. Two key figures to be aware of are the self-employment tax rate, which depending on how you are set up, stands at 15.3%, and the income tax bracket, which ranges from 10% to 37%, depending on your taxable income. Additionally, you'll have to pay the income tax imposed by your state.
As a rule of thumb, real estate agents should reserve 20-30% of their commission checks for tax purposes. In the case of a $6,000 commission, setting aside 25% for taxes would amount to $1,500. Setting aside money for taxes will be easier if you have separate accounts. Agents should establish a personal account, a business account, and a dedicated tax savings account to streamline their finances.
Reinvest in Your Real Estate Business
Agents should always look for ways to grow and automate their businesses. In doing so, they can focus on higher-impact tasks and, ideally, grow their commission streams. Reinvesting 10% to 15% of your commission check back into your real estate business is a good idea if you're in it for the long run. Any potential client is interviewing multiple agents before deciding which one to work with. Therefore standing out among the competition is vital for your brand.
One way to stand out is to invest in courses or memberships that enhance your skills as an agent. You can join a mastermind to improve your sales capabilities or sign up for a course focused on real estate trends in your local market. Putting money towards marketing initiatives, such as paid ads, website building, or lead generation software, can also help you strengthen your real estate business and land clients.
Generating consistent leads, educating yourself on the market, and establishing a strong presence within the industry can make all the difference in your career as a real estate agent.
Live Below Your Means and Create a Strong Savings Account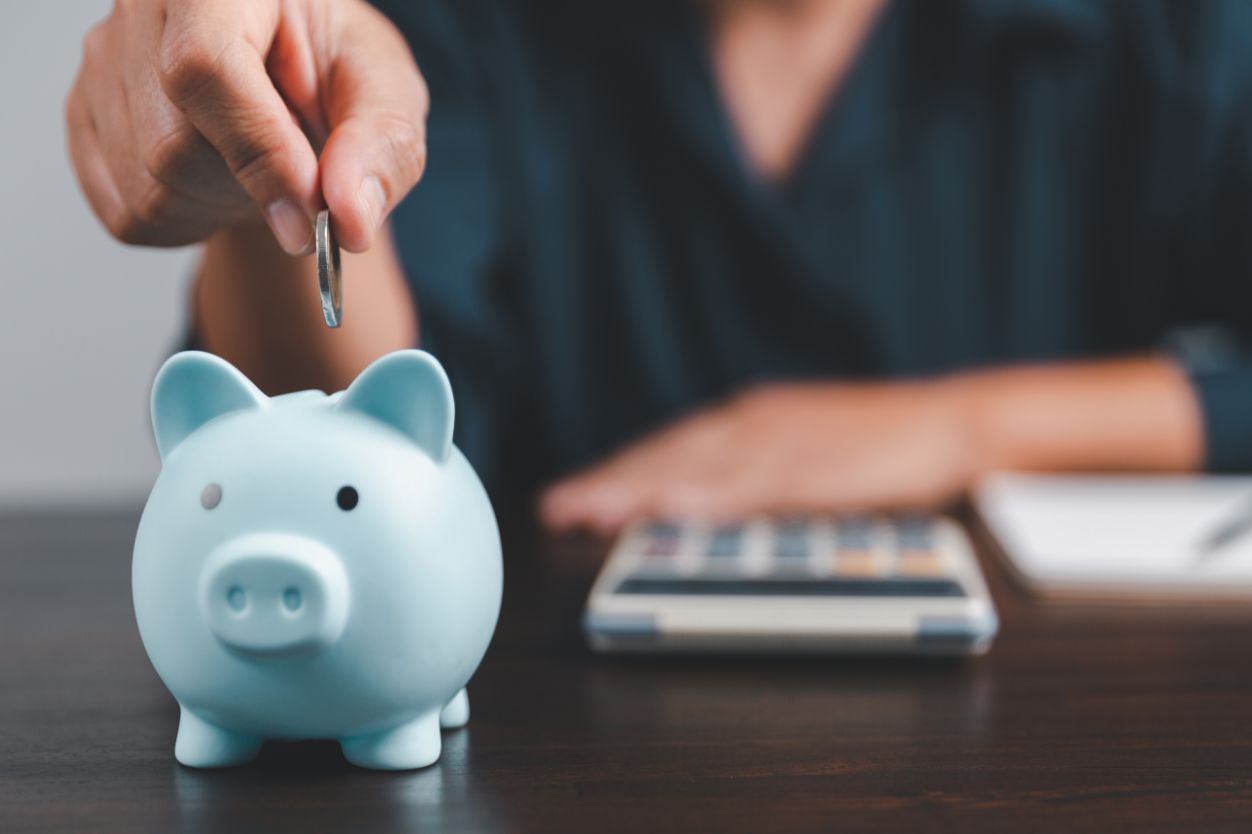 Given that real estate agents work on a commission-based structure and have unpredictable income, it's important for them to adopt a lifestyle that is within their means. The volatile nature of the real estate industry means there will be some months when homes are flying off the market and other times when homes do not sell as quickly. This means that agent commission checks won't be as big or as frequent as usual.
Housing market activity usually slows during the colder months and gains momentum during the warmer months. However, the housing market depends on a variety of factors in the economy that are difficult to predict. As a result, real estate agents often find it necessary to dip into their savings to cover expenses during such periods. That's why it's important for anyone earning on commission to save money and establish a rainy day fund.
Build Passive Income Streams With Investment Properties
As a real estate agent, you have a unique perspective on an industry that not everyone understands. If you're looking to invest, purchasing property is a great place to start. Agents often use their commission checks as down payments for properties with the purpose of turning them into rentals. This allows them to establish a steady stream of passive income to supplement future commission payments.
As you probably know from a few transactions, down payments aren't always 20%. If you opt for an FHA loan, the required down payment can be as low as 3.5%. Similarly, Conventional 97 loans and HomeReady loans only require a 3% down payment. There's also the possibility of qualifying for down payment assistance. All of these options for down payments make purchasing your first investment property with your commission checks a lot more possible.
Managing Your Commission Check for Success
Receiving your first commission check as a real estate agent is an exciting milestone in your career. However, in order to live off of your earnings as an agent, it's important to have a plan of action for those checks once they come in. The 13% of real estate agents that thrive in the industry do so because they know how to allocate their commission checks and reinvest in themselves efficiently.
Learning how to manage an inconsistent income is crucial for success in the real estate industry. By implementing proper cash flow management with your commission checks, you'll have a much higher chance of longevity in your real estate career and becoming a successful agent.