Salt Lake City may be having a moment. More than 1.25 million residents call the metropolitan area home, according to the most recent Census data. With its rich religious history, buzzing tech scene, and opportunities for outdoor adventure, it's easy to see why "SLC" is so popular.
Experts have also predicted Salt Lake City will be the number one housing market in 2022. Thanks to low unemployment rates and an impressive pandemic recovery, the region's property values have soared.
Keep reading to learn why SLC is the most raved-about property market. We'll also look at how home buyers, sellers, and investors can take advantage of these trends.
Double-Digit Growth
According to a study by Florida Atlantic University and Florida International University, Salt Lake City is one of the nation's top 10 cities with overvalued home prices. As noted above, experts also rank SLC as the nation's top housing market for 2022. They cite the city's strong local economy, low unemployment rates, good access to nature, and reasonably priced housing as reasons.
In the first quarter of 2022, the Salt Lake City metro region placed 13th among the nation's top 100 in terms of year-over-year housing price growth. According to the Federal Housing Finance Agency, there was a 6.5% rise in house prices since the previous quarter, as well as a 25.6% rise year-over-year. The latest figures from the Utah Association of Realtors show the median sales price in Salt Lake County to be $540,000.
This double-digit growth isn't only occurring in Salt Lake City but across much of the state as well. Last year, 24 of Utah's 29 counties experienced double-digit growth. With a median sales price of $1.35 million, Summit County boasts the highest prices in the state. On the other end of the spectrum is Emery County, with a median sales price of just $208,550.
With Salt Lake City's median housing prices still toward the lower end of this range, it provides a good opportunity for first-time homebuyers or investors to get their foot into the market.
Early Signs of Slowing Down
While this record-breaking growth is great news for sellers and investors, experts are starting to see early signs of a slowing market. They attribute this to recent mortgage rate hikes, which mark the first time in over a decade that rates have exceeded 5%.
Due to rising home ownership costs, more buyers are delaying their purchases. In June, mortgage applications decreased nationwide by 24%, and 6.5% of sellers reduced their asking price each week, on average.
Experts state that despite these potential signs of slowing down, a market crash isn't on the agenda. Monthly data might show early signs of a cooler market, but wider data does not support the idea of a dramatic housing market collapse.
Low Supply and High Demand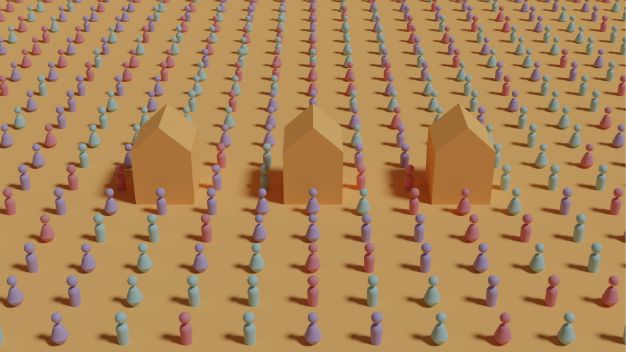 Even with these potential signs of a slowing market, inventory in Salt Lake City is still critically low. This low inventory, coupled with high demand, plays a key role in pushing home prices up.
A balanced market has roughly a six-month supply of homes. In other words, if new listings stopped, it would take around six months until buyers would run out of available homes. In Salt Lake City, the current supply of inventory is under four weeks.
Local real estate agents say there aren't enough single-family homes available in Salt Lake City to match the growing demand for housing. Markets across the state are currently experiencing this low supply and high demand. This is largely driven by rapid population expansion and job growth.
It's Still a Seller's Market
Like much of the nation, Salt Lake City is a seller's market. Even with rising mortgage rates, the present home supply can't keep up with demand, which will cause prices to rise even more.
More power will start to move into buyers' hands only if inventory increases and demand decreases. While there have been minor signs of a decrease in demand, buyers shouldn't get too excited. This year will see a gradual slowing of Salt Lake City's pricing momentum, but experts still predict rising prices through 2023. In other words, Salt Lake City is expected to remain a seller's market for quite some time.
Home to a Younger Generation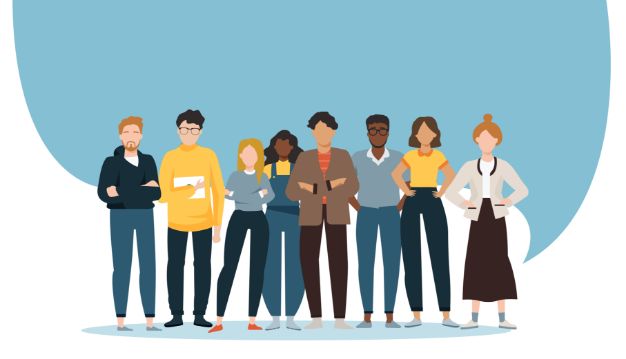 What's most remarkable about Salt Lake City's population is that the largest percentage of residents are between
25 to 34 years old
. There's also a high percentage of
high school and college graduates.
With both of these factors, you have a workforce that many big businesses find appealing.
It's unsurprising, then, that Salt Lake City has also become the next big tech hub. According to Cushman & Wakefield principal economist
Ken McCarthy
, the city's surging millennial population and tech talent are responsible for this shift.
Fastest-Growing Rent
A sizable younger population is also great news for investors looking for a good rental yield. For young people who want to become homeowners, housing affordability is a problem. As a result, more of this population opt to rent rather than buy. In Salt Lake City, there is a 50-50 split between homeowners and renters.
This explains why Salt Lake City rentals are among the fastest-growing in the United States. For instance, the median monthly rent for a one-bedroom apartment was $1,275 as of Aug. 6, 2022. This is an increase of 10.9% from the previous year. For a two-bedroom unit, landlords received a median rent of $1,650 per month (an 18.3% year-over-year change).
Get Ahead of the Competition in Salt Lake City
There are plenty of reasons why Salt Lake City is on top of the U.S. housing market in 2022. While opportunities abound in this region, you'll need to keep ahead of the competition if you want to succeed.
PropStream's array of heat maps, overlays, and 120+ filters can help you find the best prospects to buy or invest in Salt Lake City. Try a 7-day free trial today.