While some of us indulge in horror movie marathons or challenge our bravery at haunted attractions, there's something a lot scarier lurking about for real estate professionals this Halloween…
Record-high interest rates
News of the latest interest rate increases is enough to send shivers down the spines of real estate pros everywhere. Combine this with scant inventory and elevated home prices, and the current real estate market can seem devilishly dim.
---
However, navigating the current real estate landscape doesn't have to be frightening if you adopt the right tactics.
---
The key to success in a challenging market like we're seeing today often lies in uncovering hidden gems within the market—properties that others may have overlooked or dismissed. One such treasure trove of opportunities can be found in "zombie properties."
In this blog post, we'll look closer at what zombie properties are and explore PropStream's Zombie Properties Quick List—a powerful tool that can revolutionize your real estate strategy.
What Are Zombie Properties?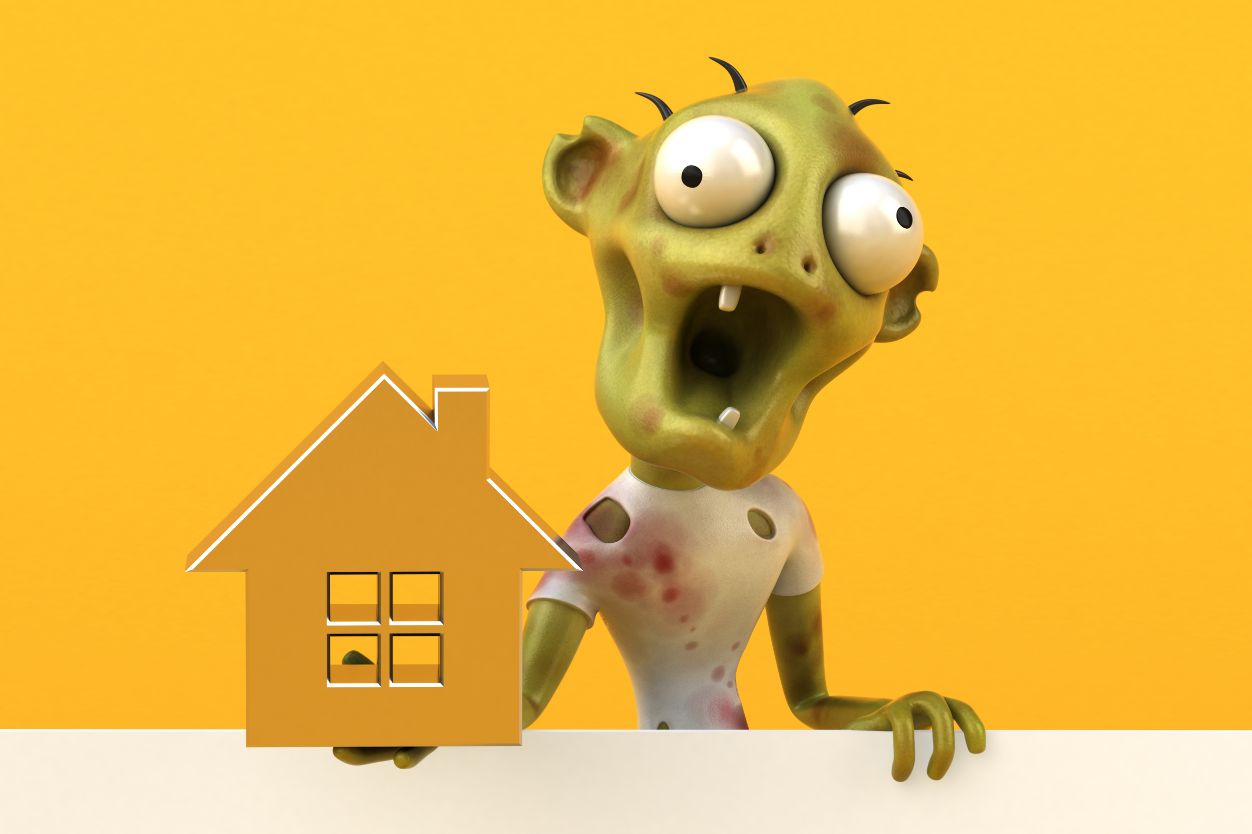 First things first, let's define what we mean by "zombie properties."
These properties have been abandoned by their owners but have not yet completed the foreclosure process. Essentially, they are caught in a kind of real estate limbo—neither fully occupied nor officially on the market, making it of interest to an investor or agent on the hunt for their next opportunity.
Since zombie property owners are often motivated to sell (if nobody's living in it, and the owner isn't generating income from it, a zombie property is just an extra cost with no return), these properties are great leads for real estate pros. This is why PropStream has created a Quick List to make finding these properties easy and efficient.
💡Pro Tip:
"Quick Lists" are preset lists that combine specific data to help users identify leads based on certain criteria (e.g., homeowner situations, owner type, etc.).
The Power of Using PropStream's Zombie Properties Quick List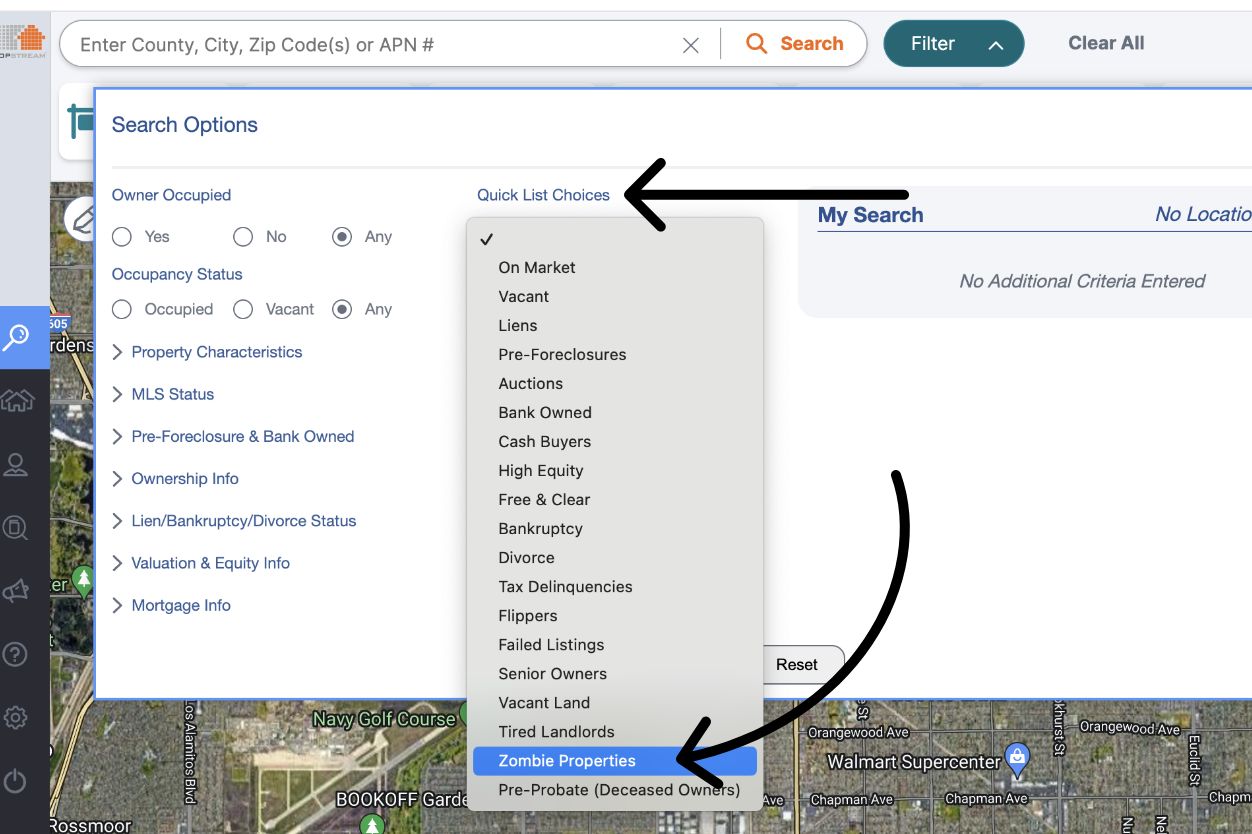 So, what makes using this Quick List in PropStream so worthwhile? Let's take a look at some perks:
Instant Access to All Documented Local Zombie Properties:
With a few clicks on the PropStream platform, you can access a curated list of zombie properties in your desired market.
No more sifting through endless data—PropStream does the heavy lifting for you.
Comprehensive Property Details:
Each zombie property returned in PropStream includes detailed property information, allowing you to fully assess its potential value and condition before saving it to a marketing list.
Filtering and Sorting:
While choosing the "Zombie Property" Quick List is a great start in filtering your search, we understand that you may have more specific requirements for your leads.
So, you can stack additional filters related to MLS Status, specific property characteristics, mortgage information, and more!
Real-Time Updates:
The real estate market is constantly changing; therefore, property data must keep up with these shifts.
PropStream ensures that your Quick List is up-to-date with the latest information so you never miss out on new opportunities.
💡Pro Tip:
Want to be notified of new data regarding your leads? Try
PropStream's List Automator
to be informed when new leads match your specified criteria and when current saves no longer do!
Start Browsing and Enjoy 50 Free Zombie Property Leads
In an unpredictable real estate landscape, finding leads can be scary.
However, when you use PropStream to identify motivated sellers, like zombie property owners, you can ensure a pipeline of qualified leads, no matter what's happening with interest rates, home prices, etc.
Start your free 7-day PropStream trial today and enjoy 50 complimentary zombie property leads! Want to learn more about finding frighteningly fantastic real estate leads? Take our free Academy course: Scary Good Leads!