No matter what the state of the real estate market is, there will always be opportunities for real estate professionals.
Why? Because there will always be homeowners facing financial challenges that force them to sell, and people will always need a place to live, whether that's through renting or buying. In a more volatile market, you may need to just get creative with how you find your leads!
One creative way to find new seller leads is by targeting pre-foreclosures. Luckily, PropStream offers a convenient Quick List to help you find pre-foreclosure properties in just minutes.
But let's back up…
What does pre-foreclosure mean, exactly? Why are pre-foreclosures great seller leads? And how can you use our Pre-Foreclosure Quick List to find them?
We covered these questions below.
---
Table of Contents
---
What Does Pre-Foreclosure Mean?
Where "foreclosure" refers to a home repossessed by a bank or lender, "pre-foreclosure" is the first stage in the foreclosure process in which the owner has missed several mortgage payments consecutively, and the bank/lender will issue a notice of default next.
A notice of default is a public notice filed with a court stating that a borrower of a mortgage loan is in default on that loan.
Pro Tip: Want to learn more about pre-foreclosure vs. foreclosure? Check out this blog post!
When a home is still in pre-foreclosure, the owner still technically owns the property and can either make the missed payments or sell the home.
Why Are Pre-Foreclosure Leads Helpful?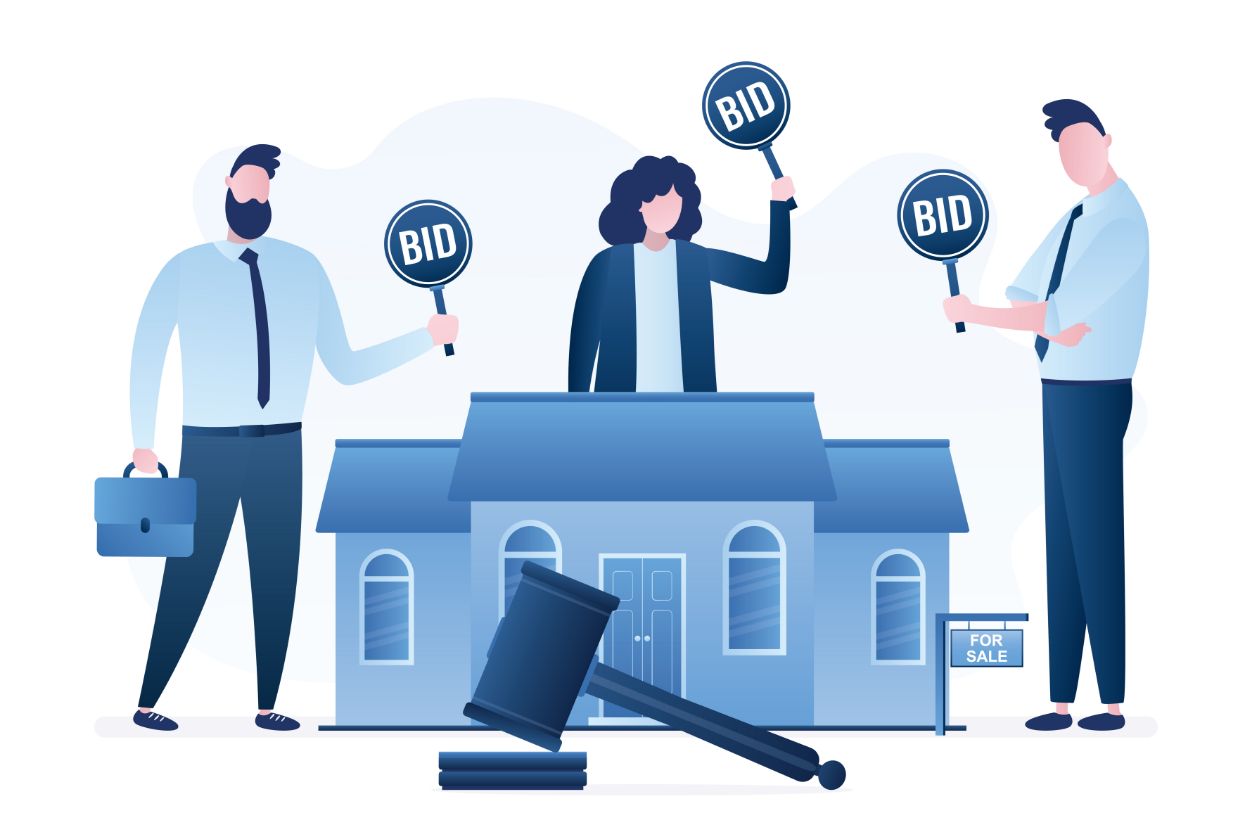 If you're a real estate professional looking for motivated sellers, pre-foreclosure status can indicate a strong selling motivation.
When a homeowner cannot make their mortgage payment, they may want to sell the house before the property is repossessed. By selling during pre-foreclosure, the owner may avoid a larger hit to their credit that they would face if it had to go into foreclosure.
Additionally, since you can still work directly with the owner by targeting pre-foreclosure leads, it may be easier to negotiate a deal with them as an investor rather than trying to purchase the home while it's being auctioned off. Once the property has gone to auction, more investors may be aware of it, increasing the competition.
As an agent, contacting a homeowner in pre-foreclosure may allow you to list their property and help them sell. Once the property goes to auction, you've missed your chance to work with that seller since they no longer own the property.
Pursuing pre-foreclosure leads as an agent or investor can create a win-win situation where you're helping a homeowner avoid foreclosure while securing a new property or listing.
Find Pre-Foreclosure Leads With PropStream's Pre-Foreclosure Quick List
You know what pre-foreclosure means and why pre-foreclosure leads are beneficial, but how can you find them?
PropStream It!
To help you easily find pre-foreclosure properties in your region, we offer a Pre-Foreclosure Quick List option that will narrow your property search. To access the Pre-Foreclosure Quick List, simply:
Log into your PropStream account
Choose a search region
Choose the "Filter" dropdown
Under "Quick Lists," choose "Pre-Foreclosures"
Add any additional search filters you'd like
From there, any pre-foreclosure properties in your search region will appear in your menu in minutes! You can easily save any properties that pique your interest to a marketing list within the platform, which you can use to contact the property owner when ready.
When you're trying to find motivated sellers as a real estate investor or agent, pre-foreclosure leads should be at the top of your list.
Want to learn more about our pre-foreclosure data (including our Quick List)? We're hosting a Live Webinar on March 14, 2023, at noon (PST), where our PropStream guru, Burton, will cover the ins and outs of browsing pre-foreclosure (and foreclosure!) data using PropStream.

Psst! Busy during the Live Webinar but still want to access this juicy information? Check out the Webinar Replay at your convenience!