It's a new year, and you want to start a career in real estate. Not a bad idea when you consider that the U.S. real estate industry is expected to bring in $394.4 billion in revenue in 2023 and has been bringing in more revenue every year since 2012 (with a minor dip in 2020)! Now may be as good of a time as any to start trying to earn a piece of that pie.
In this article, we went over five steps to help you start a career in real estate in 2023:
---
Table of Contents
---
1. Decide if a Real Estate Career Is Right for You
Before you quit your current job or invest too much time and energy into a new career, it's important to consider whether a career in real estate is right for you.
Real estate careers can have many trade-offs.
For example, many real estate careers can be financially rewarding because they are commission-based, and there is no ceiling to how much you can make. However, they may also involve more risk.
On a similar note, many real estate professions offer more flexibility because they allow you to be self-employed. You can work when and where you want. At the same time, however, this can take a lot of self-discipline. When you don't have a set schedule or a boss to tell you what to do, it may be easier to get distracted and not accomplish the tasks you want or need to do.
Lastly, a career in real estate can be personally fulfilling because it lets you help others buy, sell, upgrade, or improve their homes. But if you don't enjoy the social aspect of working with many different people on a day-to-day basis, you may find a career in real estate to be taxing.
Before diving into a real estate career, you may want to carefully assess your personality and strengths to make a more informed decision.
2. Choose the Type of Real Estate Career You Want to Pursue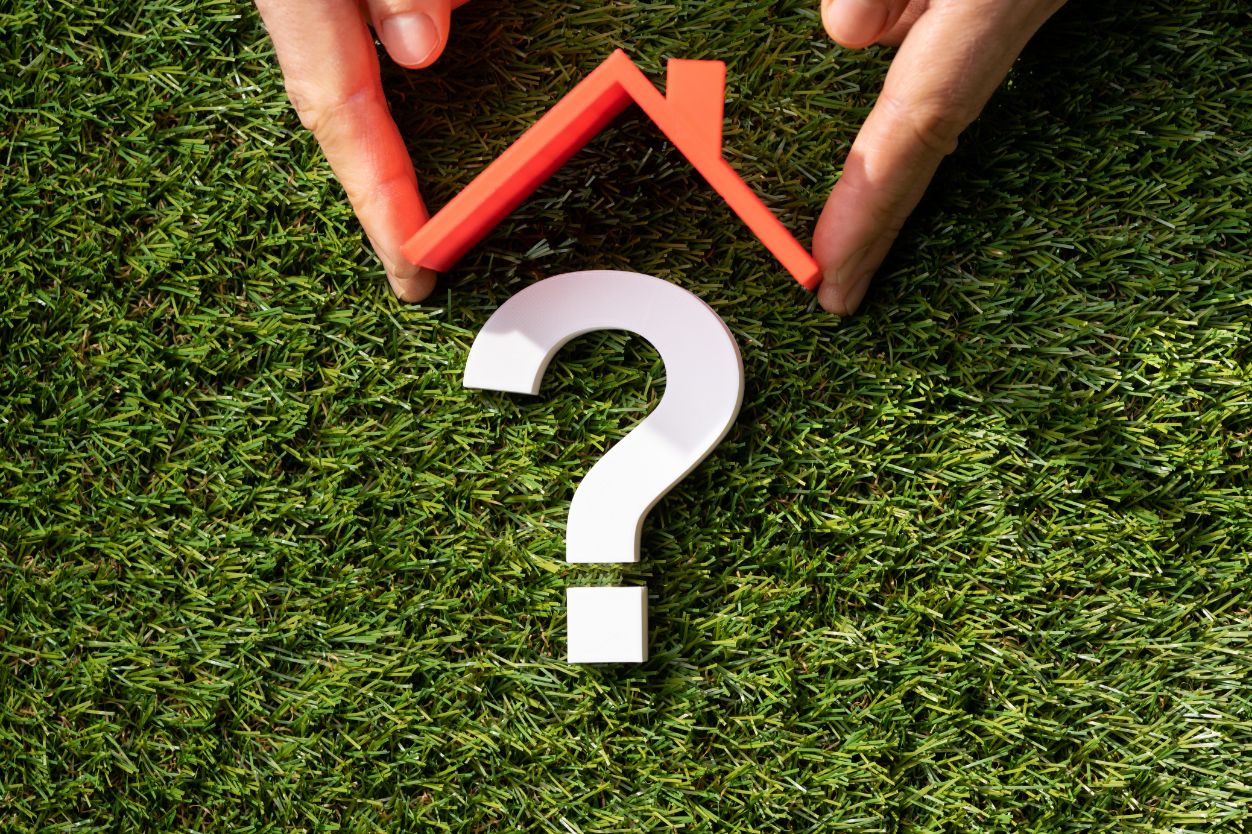 There are many professions to choose from in real estate, like an agent, investor, mortgage loan officer, property manager, and more.
Check out our real estate career guide to learn about each in more detail.
Once you've educated yourself on the different real estate professions, choose one that interests you and fits your personality and strengths.
From there, consider seeking out someone currently working in that field. Ask them about their daily job routines, the pros and cons of the position, the job's earning potential, and whether they have any other advice. That way, you can better gauge whether this is a profession you truly want to pursue.
You may also want to talk to multiple professionals in each industry of interest to get more than one perspective. In fact, you may want to talk to individuals at different stages of their careers to get a fuller picture of the profession as a whole. The perspective of a first-year real estate agent, for example, may be much different than that of an agent who has been in the business for decades.
3. Learn What It Takes to Get Started In Your Chosen Real Estate Profession
Once you've chosen a real estate profession, find out what it will take to get started. You may consider attending a career fair or doing a job shadow to see the profession in action.
Earn Your License (If Applicable)
For some real estate careers, you will need to get licensed (e.g., as a real estate agent, broker, or mortgage loan officer). Why? The same reason doctors, lawyers, and other professionals need to get licensed: Anytime you represent or advise clients on major life decisions (like buying or selling a house), you're taking on a serious responsibility, sometimes known as a fiduciary duty. Clients will count on you to act in their best interest and demonstrate loyalty, good faith, and confidentiality.
Getting your license will help teach you what is and isn't ethical in the profession, along with relevant laws and best practices you should know.
These days, you can get licensed for various real estate professions in person or online. In some cases, you may need to take a course before you can take the license exam. Just make sure to choose a course from a credible institution by researching it thoroughly and checking its online ratings and reviews.
Find an Organization to Work With as You're Starting Out
After you get your license (if one is required), you may need to team up with an organization to get started in your new career. For example, to become an agent, you may need to partner with a brokerage. Or, to become a REALTOR®, you'll need to join the National Association of Realtors (NAR). The same goes for property managers and contractors: You'll likely need to work under an established company when you're just starting.
Aim to join an organization that offers a good training or mentoring program. That way, there will be someone there to show you the ropes. The company should also have plenty of tools and resources to help you get started in the profession (e.g., marketing tools, transaction software, etc.).
In the long run, choosing the right organization or team to work with could make all the difference in your real estate career, as it can help shape your perspective, values, and skills regarding your profession.
Continuing Your Education is Key
Even after you've earned the necessary licenses and found an organization to mentor under or work with, you'll want to continue learning about the real estate industry and your niche.
Whether in your first year as a real estate professional or your 30th, there is always more to learn and keep track of, as real estate is an ever-changing industry. One way to continue expanding your knowledge of the real estate industry is by taking courses in your spare time.
Our free PropStream Academy offers self-paced courses for agents, investors, and more. Learn how to market like a pro, find leads, run comps, and more at no cost. We're always expanding our library with new courses!
4. Start Planning For Your Professional Success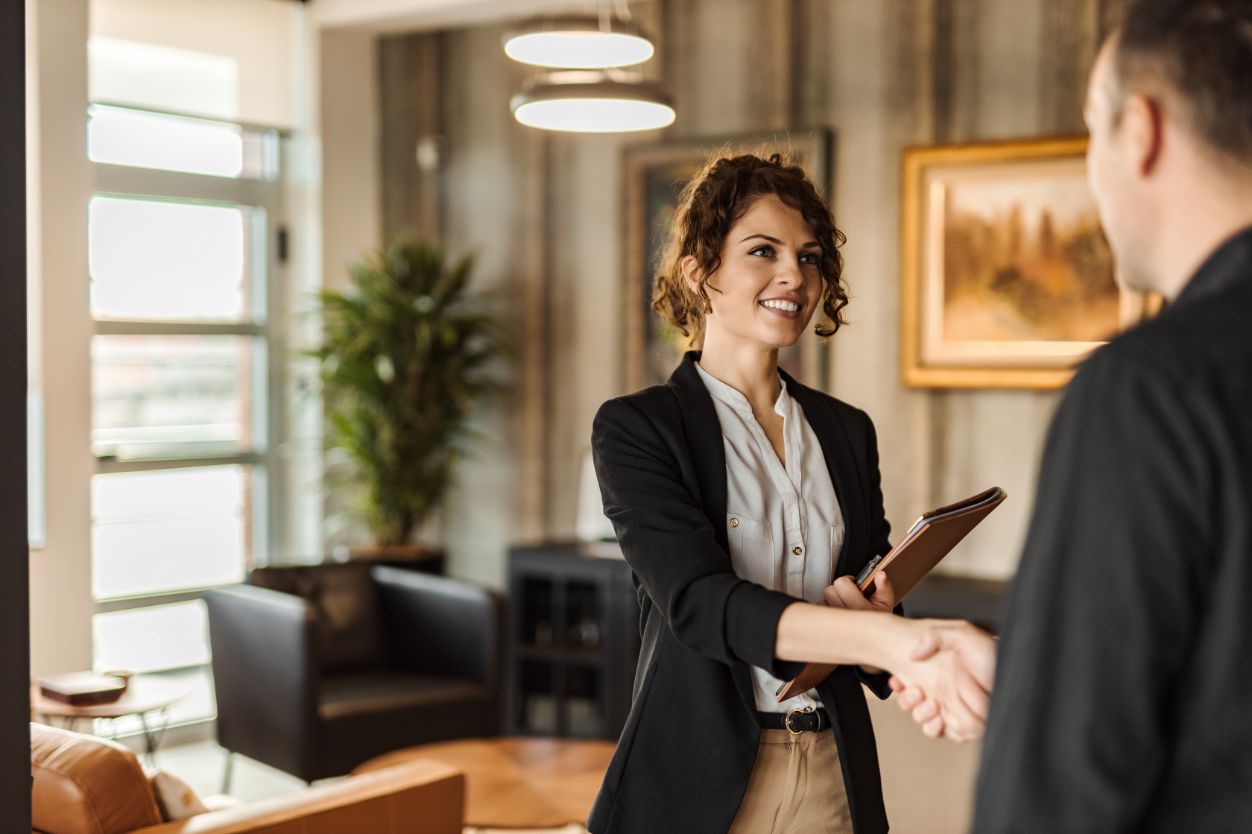 Now that you know what it takes to get started in your chosen real estate profession, it's time to start planning and strategizing for your new career.
Make a Financial Plan
The first step is to secure your personal finances. This means making sure you have enough money to live on while you start your new real estate career. After all, many real estate professions are commission-based, so you may not have a guaranteed income at first. Plus, you may have some startup costs from licensing fees, brokerage fees, or other membership fees.
To offset the risk of a low income during your first year as a real estate professional, you could save up money to use as a financial buffer, choose to work only part-time at first so that you can keep your old job (and income), or look into secondary sources of income (aka side hustles). Whatever you do, have a backup plan in case your new real estate career doesn't initially bring in enough money for you to live on.
Form a Mission Statement and Business Plan
From there, consider developing a mission statement and business plan. A mission statement is a simple and concise description of your real estate business's purpose and values.
A business plan details what your business goals are and how you will achieve them. Though it can be tempting to skip writing these documents, both can be a tremendous help in guiding you in your real estate career moving forward.
Start Planning for Your Brand/Image
Next, consider developing a professional image. Online or in person, you have a short window to capture people's attention and help them form a positive opinion of you and your professional ability.
Because of this, you may want to consider investing in your online presence with a professional bio, headshot, and brand logo. These components are important for building brand recognition and trust in your community.
In addition to presenting yourself professionally online, you may want to put a little time and effort into planning your wardrobe. While you don't need to splurge on high-end suits, ties, dresses, shoes, etc., you may want to pick up a few pieces of clothing that are suitable for showings, meetings, etc.
5. Start Searching for New Clients and Opportunities
You've put in the groundwork for earning necessary licenses, mentoring, and planning for your business. Now, you're ready to create a marketing plan (i.e., how you will find clients).
How you go about finding clients shouldn't just follow one generic method. You'll want to mix it up and try various marketing strategies. For example, you may want to combine social media marketing with attending real estate conferences. This way, you're building your brand and making your presence known online and in person.
Additionally, when you're directly marketing to potential prospects, you may find the best results when you mix and match your marketing materials (e.g., sending postcards, emails, making phone calls, etc.).
One of the most important methods for finding new business, however, is by finding targeted leads and reaching out to those leads. An intuitive real estate software like PropStream can help you do just that!
For example, PropStream lets you:
Get 10,000 qualified property leads for one low monthly cost
Create your own lead lists based on homeowner data/motivations to sell
Have new leads sent to your inbox with the

List Automator add-on

Collect homeowner contact information with skip tracing
Send emails and postcards to seller leads
And so much more!
Basically, PropStream offers one convenient platform for managing all of your real estate lead generation and marketing needs.
Are You Ready to Kickstart Your Real Estate Career in 2023?
Success in any real estate career takes hard work, especially when you're just starting.
However, taking the proper steps to research your niche, mentoring under other professionals, making business plans, and being proactive with finding new clients will offer you an excellent headstart into your new real estate career.
When you're ready to start creating custom lead lists, try PropStream for 7 days free and enjoy 50 leads on us!