No matter what changes in the world, people will always need somewhere to live.
This is why real estate is such a desirable field for so many people! Whether you're a wiz with handiwork or love to help people, there's a job in the real estate industry for you.
To help you understand your options so you can choose a career in real estate, we created an in-depth guide for seven of the most popular real estate professions. Keep scrolling to learn more!
1. Real Estate Investor
A real estate investor is a professional who invests in real estate to get a return.
While real estate investing can become a full-time entrepreneurial career, it can also be used as a strategy to supplement income from other sources.
Real estate investing falls into three main categories: wholesaling, buy and hold, and fix and flip.
PropStream now offers free courses so you can discover which investor category is right for you. Check out our investor's collection of courses!
Tip: Before starting a career as an investor, we recommend working with a legal professional and accountant to ensure you understand contracts, local laws, and tax laws.
Wholesaling
A wholesaler connects a motivated seller with a buyer in a wholesale transaction. The wholesaler will collect a commission from the sale for connecting the buyer and seller.
Wholesaling is not to be confused with the work of a real estate agent. While their roles are similar, wholesaling doesn't require a real estate license. Also, wholesalers often target off-market properties with sellers who are motivated to sell their property. They will negotiate with the seller to determine a selling price before finding a buyer and assigning the contract to them (the buyer is often an investor and from the wholesaler's established network).
How to Become a Wholesaler
You don't need special licenses or certifications to become a wholesaler.
However, you'll want to become familiar with the home buying and selling process and the nuances of real estate contracts. This will help you work within the legal limitations of your region while allowing you to maximize profits from wholesaling deals.
Additionally, you may find it helpful to form a network of other investors who are looking for distressed properties to assign contracts more efficiently.
Buy and Hold
A buy-and-hold investor (often referred to as a "landlord") earns passive income by purchasing properties and renting them out to long-term or short-term tenants.
Short-term rentals are what most of us know as Airbnb® or VRBO®. Tenants typically stay anywhere from a few days to a few weeks in these rental properties. Long-term rental properties typically house tenants for 6+ months.
While many buy-and-hold investors earn their income solely from investing, many people also use buy-and-hold investing to supplement their main source of income.
How to Become a Buy and Hold Investor
Like wholesaling, you don't need special licenses or certifications to begin investing in rental properties.
However, you will want to have a thorough understanding of a few key concepts:
How to secure funding for a rental property
How to choose a rental property for the maximum return
How to maintain/run a rental property as a landlord (unless you choose to have a property manager handle day-to-day operations)
How taxes work with rental income
Local restrictions and regulations surrounding a property's ability to be used as a rental
How to set fair rates as well as expenses you should plan for when setting rates
Fix and Flip
Fix and flip investors purchase distressed properties, renovate them, and sell them for a higher price.
This type of investor may choose to perform renovations themselves, or they may work with contractors if the renovations are beyond their scope of knowledge and expertise.
Like buy-and-hold investing, flippers can invest in several properties per year and make this their main source of income. Or, they may choose to perform 1-2 flips per year as a side hustle.
How to Become a Fix and Flip Investor
There isn't a one-size-fits-all approach to becoming a fix-and-flip investor. However, there are specific steps experienced flippers recommend when pursuing this branch of investing:
Decide if you will perform renovations yourself or work with a contractor
Make a plan for funding
Run comparables to make sure the area you're investing in will yield a worthwhile return
When looking for properties, identify necessary renovations and make a budget to ensure you're not overspending and cutting into your potential profit
Once you've secured a property, set a project timeline
Make sure you get permits for any renovations that require them
When you're ready to sell, run comparables again to maximize your sale profit and begin marketing the property
2. Real Estate Agent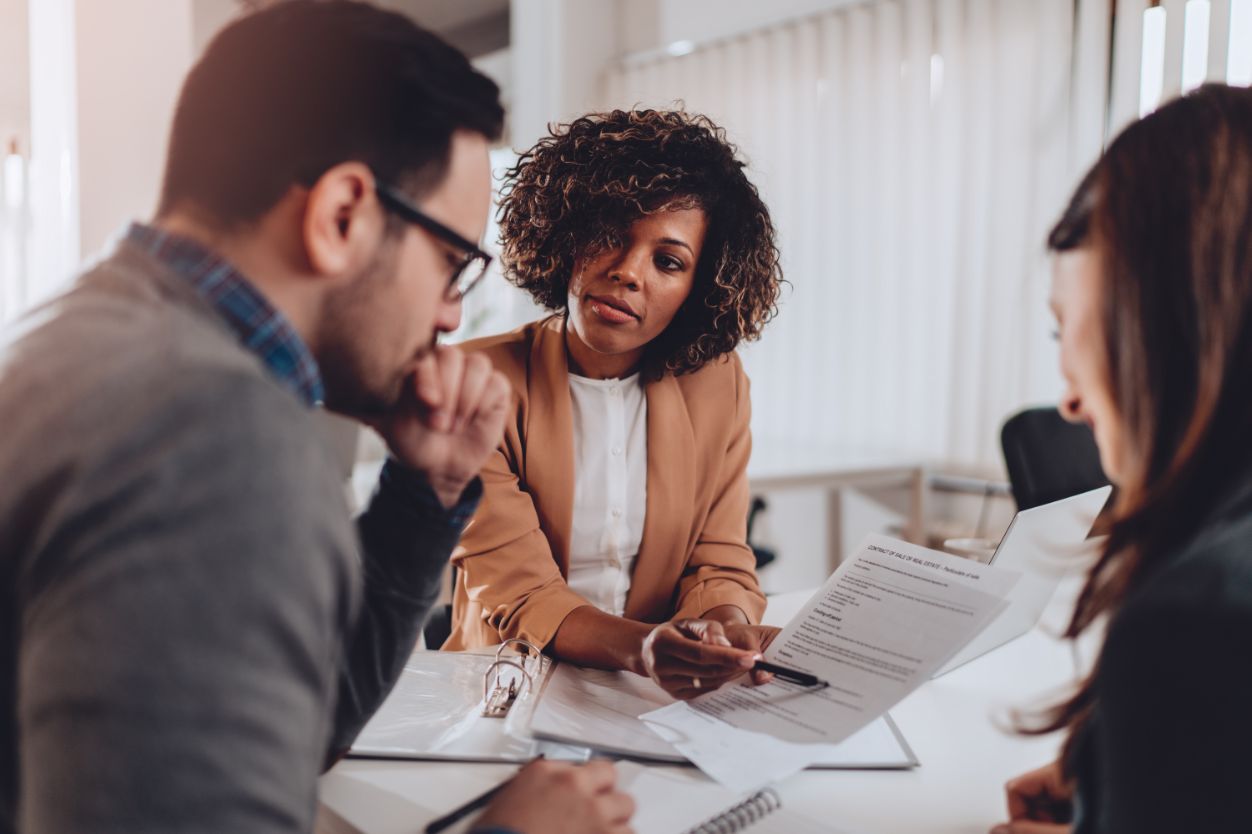 A real estate agent is a professional who assists in the buying and selling of real estate.
They act as a middle person between sellers, buyers, brokers, and other professionals involved in a real estate transaction. Real estate agents operate off of commissions, which is why many agents set a monthly or yearly goal for the number of homes they'd like to sell.
A real estate agent's daily responsibilities include:
Marketing themselves and their services to find listings or clients who need assistance buying a house (this can be via direct mail marketing, social media, cold calling, etc.)
Scheduling showings and attending them with clients
Marketing properties to find buyers
Assisting clients with paperwork
Aiding in the negotiation process
Hosting open houses
And any other responsibilities a specific job requires.
Being a real estate agent involves plenty of social interaction and organization. Additionally, these skills would benefit an agent:
An ability to negotiate while being firm yet respectful
Active listening skills to fully understand what a client is looking for
Patience in dealing with clients with very particular interests
An ability to look at problems from unique and creative perspectives
Empathy for clients if there are unfortunate circumstances that block a transaction
Strong attention to detail, particularly when recommending properties or reading real estate contracts
Strong knowledge of the local market and area
Flexibility with working hours and the ability to attend last-minute appointments
All in all, a career as a real estate agent is best suited for someone who enjoys working closely with people and can cater to various schedules.
How to Become a Real Estate Agent
The licensing requirements to become a real estate agent vary from state to state, so we recommend researching the local requirements.
Generally, a real estate agent must take specific courses to learn about the real estate industry. Once they've completed the necessary courses, they are eligible to take a state exam to receive their real estate license. If an aspiring agent passes the exam, they must apply to activate their license.
Lastly, once an agent is licensed, they must join a brokerage. If an agent chooses to, they can get the REALTOR® title through the NAR (National Association of Realtors).
The cost associated with these steps will also vary from state to state.
3. Real Estate Broker
A real estate broker is also a real estate agent. The difference between an agent and a broker is that the broker can work independently and even hire their own team of agents.
There are three different types of brokers:
Managing broker: As the name suggests, managing brokers perform managerial functions such as supervising real estate transactions, hiring agents, and overseeing the administrative staff.
Associate brokers: While an associate broker has their license, they choose to work under another broker.
Designated brokers: Also referred to as "principal brokers," designated brokers oversee agents to ensure they follow necessary real estate laws.
A real estate broker should generally possess many of the same skills as agents. In addition to social and organizational skills, brokers must also possess leadership and managerial skills.
How to Become a Real Estate Broker
To become a real estate broker, an individual must earn their real estate license and become a real estate agent.
Once they've had adequate experience as an agent, they can pursue a broker's license. Like with the real estate license, a broker's license can be obtained by taking a state test.
After a broker has earned their license, they can open their own brokerage and begin hiring agents and administrative staff to assist them.
4. Mortgage Loan Officer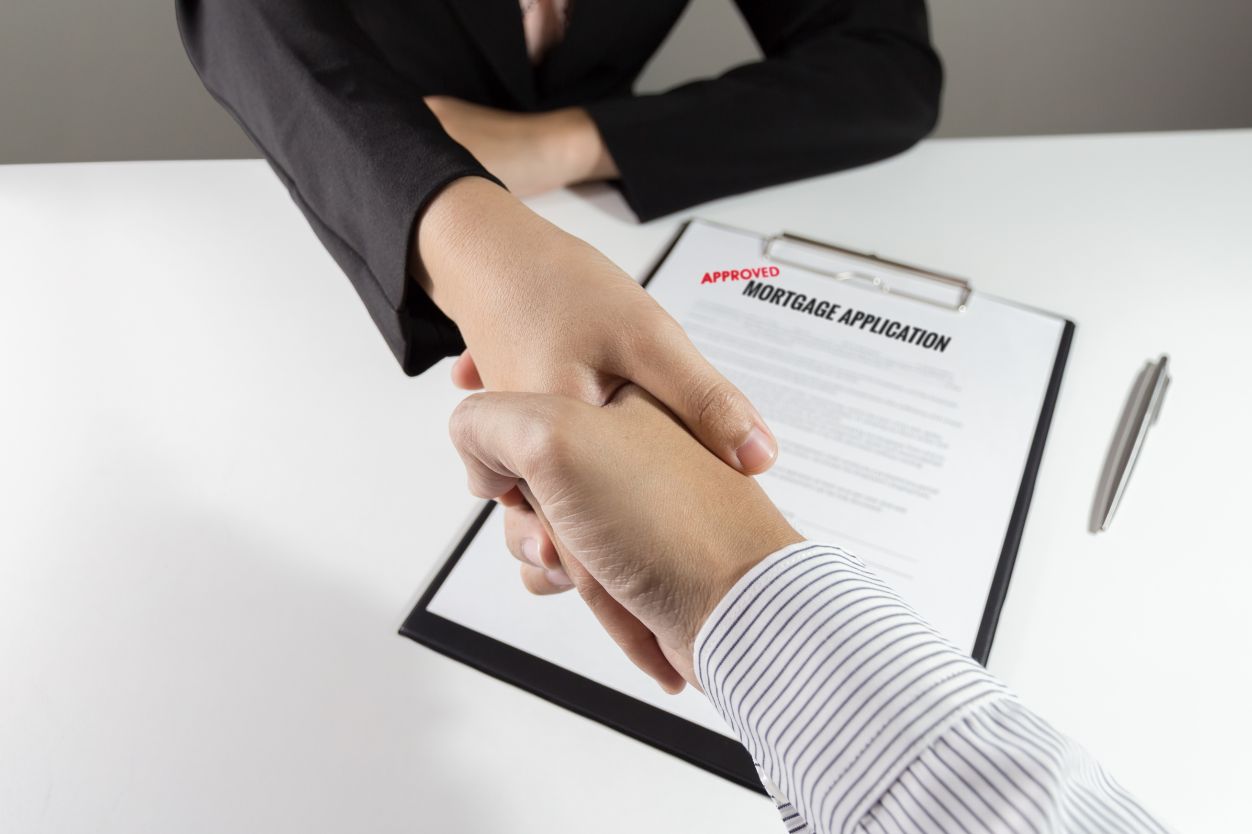 A mortgage loan officer's job is to educate and assist borrowers as they seek lending services for a real estate transaction. A mortgage loan officer can work for a direct lender or a mortgage broker who partners with various lenders.
A loan officer is there to help borrowers through the process of getting a mortgage loan. Responsibilities include:
Interviewing loan applicants
Making sure borrowers and applicants understand the terms and conditions of loans
Performing research about applicants to determine if they're worthwhile candidates for a mortgage loan (e.g., verifying credit history, income claims, property ownership history, etc.)
Ordering reference checks from applicants
Preparing documentation/paperwork
Coordinating loan closings
Since mortgage loan officers work directly with clients, they should be personable and enjoy working with others. Additionally, an MLO should possess these skills:
Sales ability
Top-notch communication skills and an ability to explain complex topics thoroughly
An ability to solve problems
Be a self-starter/motivated
How to Become a Mortgage Loan Officer
The requirements for mortgage loan officers vary greatly depending on the type of lender they work with and the state they live in. To understand local requirements, aspiring MLOs should follow state licensing requirements set forth by the National Mortgage Licensing Service (NMLS).
Generally, all MLOs need to be at least 18 years of age and have a high school diploma or GED. If those requirements are met, MLOs typically follow these steps:
Take state licensure courses
Pass the Safe MLO Test
Register with the NMLS
Fulfill NMLS requirements for licensure (e.g., strong credit history, necessary experience in the financial industry, passing a criminal background check, etc.)
Obtain sponsorship
Get an

NMLS unique identifier

Maintain license and complete continuing education requirements
Once you've completed the necessary steps for licensure and registration with the NMLS, you may want to gain additional experience by working with seasoned professionals. You can gain experience by working with a bank, credit union, or other established mortgage lending organization.
After gaining substantial experience, you can consider working independently.
5. Property Manager
A property manager oversees and maintains the daily operations of a rental property, and their client source is rental property owners.
Rental property owners often hire property managers if they live too far from a rental property or want to earn passive income from a property without having to take care of day-to-day operations.
Some of a property manager's responsibilities include:
Taking care of repairs
Collecting rent
Ensuring tenants are paying rent on time
Filling units with tenants (showing and leasing)
Answering tenant questions
Monitoring tenants to ensure they're following the rules laid out in the lease
Property managers will collect a percentage of the rental income for managing the property. Additionally, property managers may require additional fees on top of the monthly percentage rate.
Since a property manager works closely with clients and property owners to ensure both parties are satisfied, a property manager should possess these qualities:
Patience
Problem-solving skills
Attention to detail
Organizational skills
Social skills
How to Become a Property Manager
Requirements to practice as a property manager vary depending on the company you work for and the state you practice in.
As a base, property managers should have a high school diploma or GED. Property managers may need a real estate broker or property management license in some states. Additionally, some property management companies may request a variety of certifications, such as:
National Apartment Leasing Professional (NALP)
Certified Apartment Manager (CAM)
Certified Property Manager (CPM)
Master Property Manager (MPM)
6. Property Appraiser
Also known as "assessors," property appraisers research their local market to determine an estimate for a property that is being purchased or sold.
A homeowner selling a property may work with an appraiser to ensure they're getting top dollar out of their property. Or, a lender may require an appraisal when a borrower is getting ready to buy a new property to avoid overpaying on their investment.
When performing an appraisal, a real estate appraiser will look at the various exterior and interior features to identify things that increase or decrease the value.
Since appraisers research and analyze the market and individual properties to determine an estimate, they should possess these skills:
Attention to detail
A thorough understanding of appraisal methodology (AKA, what increases a home's value and what decreases it)
Critical thinking skills
An ability to study trends and form conclusions
How to Become a Property Appraiser
Requirements to become an appraiser vary depending on the state.
Generally, appraisers must receive specific licenses and train under a certified appraiser before working independently. If you're interested in becoming a real estate appraiser, you'll find it helpful to brush up on local requirements and find a mentor.
7. Contractor/Tradesperson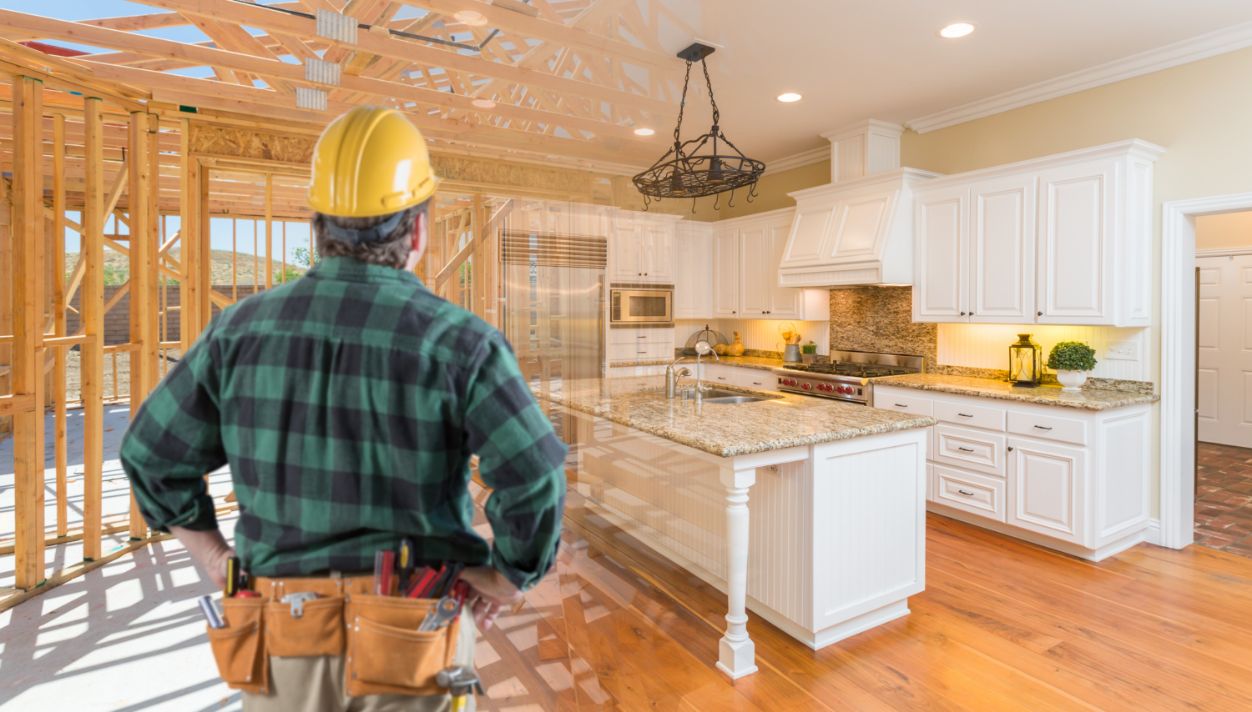 Real estate contractors specialize in constructing, renovating, and repairing real estate.
Many real estate contractors choose a niche, such as a builder (or general contractor), flooring, landscaping, windows, painting, or something else that adds to the appearance or functionality of a property.
Your ideal skillset will vary depending on the type of contractor or tradesperson you become. Some general qualities real estate contractors should possess are:
Attention to detail
Patience and communication skills
An ability to do tedious, repetitive tasks
Planning and organizational skills
The physical ability/endurance to lift heavy objects and be on your feet all-day
Risk tolerance
Problem-solving skills
Flexibility
How to Become a Real Estate Contractor
Many people become real estate contractors because they are interested in or have experience performing renovations. They also may have been recommended to explore a trade school or heard that contractors and tradespeople can make a good salary.
Before you can begin offering contracting services, you'll need to understand the niche you choose to work in. When homeowners and investors work with a contractor, they expect the result to be achieved quicker and of higher quality than what they could do themselves.
In addition to experience, you may need to go to a trade school and/or get specific certifications related to your niche and the type of properties you work on (e.g., residential, commercial). After completing the written work, you may need to start an apprenticeship with an experienced contractor/tradesperson.
When you're ready to practice independently, you should also have a thorough understanding of building codes, which projects require a permit, and how to do the job with the utmost concern for the safety of yourself, your team, and anyone else near the job site. Additionally, you'll want to be licensed with the appropriate insurance.
Once you understand the construction side of the business, you will find it helpful to learn more about behind-the-scenes work like marketing, contracts, and accounting.
Since there are so many different types of contractors and niches in this industry, you'll want to spend some time researching the exact requirements for the niche you want to become a professional in.
Which Real Estate Profession Speaks to You?
When pursuing a career in real estate, you have no shortage of options.
Each job has unique responsibilities and is better suited for a different personality type and skill set. Before deciding on a career, consider performing extensive research about each field you're interested in. This research could include; talking with a professional in that niche, attending a job shadow, attending career fairs, or visiting schools with the relevant programs.
No matter which path you take in the world of real estate, the road to financial freedom starts with PropStream. Our robust datasets are your key to unlocking hidden opportunities in the region you want to work.
Try PropStream on for size by signing up for a 7-day free trial today.