As a real estate professional pursuing creative financing options or seeking buyer leads, consider building a cash buyer list.
In this post, we'll cover why cash buyers can be great leads, the perks of using PropStream to build your cash buyers list, and how to find cash buyers using PropStream!
---
Key Takeaways:
🔑 Cash buyer status often indicates financial capability and may include investors actively seeking properties. For real estate professionals seeking quicker, less complex transactions, targeting cash buyers can be an excellent move.
🔑 PropStream's Cash Buyers Quick List allows users to filter cash buyer leads based on specific criteria, such as property ownership, equity percentage, or loan-to-value ratio, enabling a more focused search.
🔑 PropStream's List Automator feature adds efficiency to the process by automating the identification of new cash buyer leads.
🔑 Leveraging PropStream's tools, real estate professionals can efficiently identify, organize, and reach out to cash buyers, enhancing their chances of successful transactions in the real estate market.
---
Why Cash Buyers?
Cash buyers boast a distinctive history of purchasing properties entirely in cash. This financial capability often serves as a signifier of wealth. Since cash buyers are sometimes investors themselves, they may be actively seeking their next property.
For wholesalers, this can be a prime demographic to uncover because cash buyers may be flippers, making them the perfect candidates for distressed property contracts. Cash buyers are also known for their ability to facilitate swift transactions. Without needing mortgage approvals or financing contingencies, deals can potentially close quickly and seamlessly.
For flippers, cash buyers can be beneficial because they may be interested in purchasing a newly renovated home and turning it into a vacation rental. For agents, cash buyers may want someone to find their next opportunity for them.
In addition to purchasing properties, cash buyers may want to take on the role of a lender and finance your next project if they see the potential for a generous return.
Enter PropStream's Cash Buyers Quick List—a filtering option designed to unlock this world of opportunities with just a few clicks to propel your real estate ventures forward.
Perks of Using PropStream to Build Your Cash Home Buyers List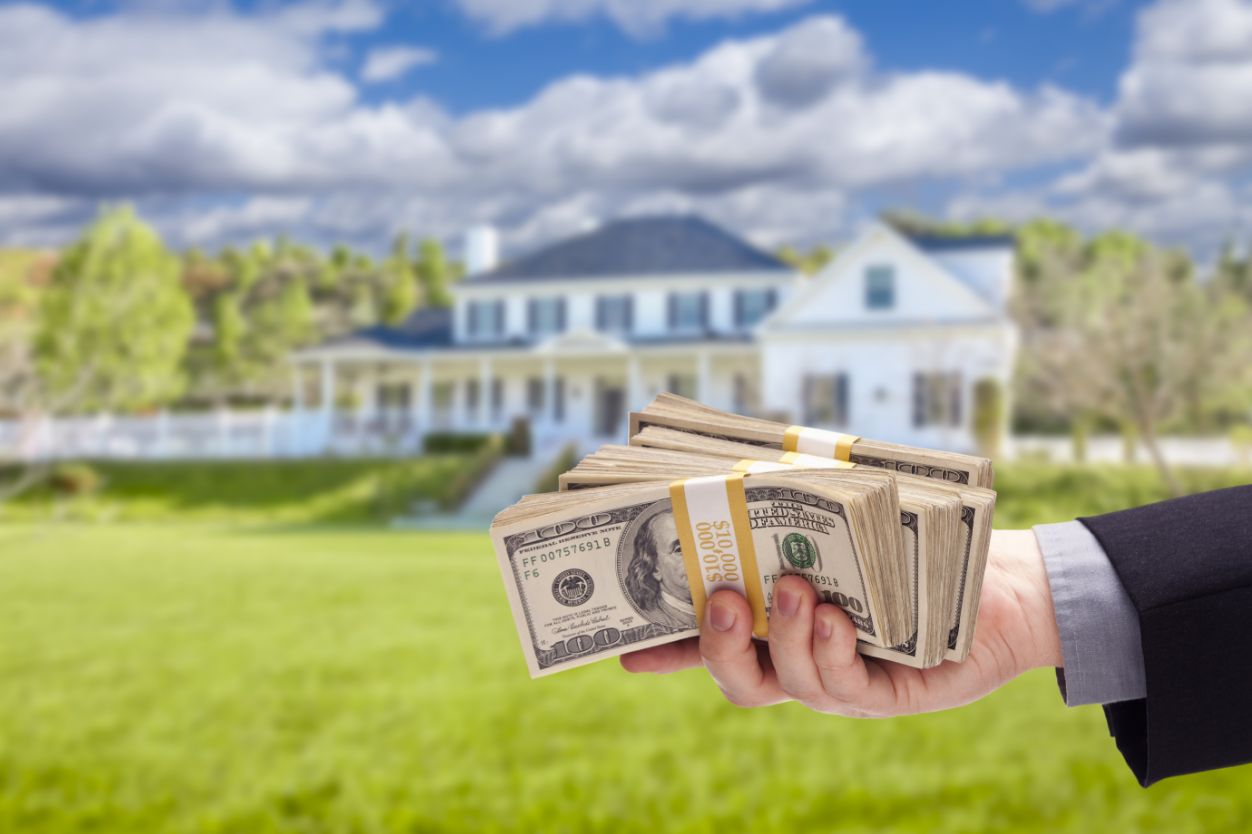 Make your cash buyer search as focused or as broad as you need: While the Cash Buyers Quick List by itself is a great way to see all the cash buyers in your designated region, you can target your search efforts even more to create your specialized niche.
For example, you can search for cash buyers with several properties or locate cash buyers with a specific equity % or LTV (Loan to Value) ratio. The more specific your niche is within the cash buyer demographic, the better suited you'll be to craft your pitch.
Automate your process to be informed of new cash buyer leads: With PropStream's List Automator add-on feature, you can have new cash buyer leads who fit your designated criteria sent straight to your inbox. Using this information, you can easily add those new leads to your cash buyers list.
List Automator will even inform you if current leads no longer match your criteria, allowing you to stay up-to-date on qualified leads without spending hours of your time researching.
Build multiple cash buyer lists to stay organized: If you're working on creating several cash buyer lists, it's important to stay organized. With PropStream, you can save several marketing lists and create one personalized email or postcard for that entire niche.
Run a skip trace to get contact information for cash buyers in one convenient location: After you've built some solid cash buyer lists, you can easily run a skip trace within the platform to collect contact information for your prospects. Each skip trace automatically scrubs your contacts to see if they're on the DNC (Do Not Call) List and flags ones who are.
⚡ Psst! With List Automator, each skip trace is only 10¢ compared to 12¢ without the feature.
How to Start Building Your Cash Buyers List in 5 Easy Steps With PropStream
---
Step 1: Activate your free 7-day PropStream trial. If you're already a PropStream user, log in to your account.
Step 2: Head over to the Filter dropdown at the top (hint: it's next to the Search bar!).
Step 3: Click the dropdown menu under "Quick List Choices."
Step 4: Choose the "Cash Buyers" option. Combine the Quick List with 120+ other filtering options to hyper-target your search efforts.
Step 5: Save some enticing cash buyer leads to marketing lists once you've found them.
---
Want to learn more about cash buyers and how to use PropStream to find them? Join Christ Hardwick, our Product Specialist, on November 21 at noon (PST) for our live, interactive webinar: Follow the Buyer: A Cash Buyer Webinar.
Can't make it? Check out the webinar replay!
---
Cash Buyer FAQs
What does cash buyers only mean?
"Cash buyers only" is a term commonly used in real estate transactions. It indicates that the seller will only consider offers from buyers who can pay for the property in cash without relying on mortgage financing.
Why do some sellers prefer cash buyers?
Sellers may prefer cash buyers in real estate because cash transactions are typically faster and simpler.
Cash deals often close quicker since they don't involve the complexities of mortgage processes. Sellers may also like the certainty of cash offers, as there can be less risk of the deal falling through due to financing problems. Additionally, cash buyers are usually more willing to accept a property as-is without making the deal contingent on extensive repairs.
While cash transactions can be simpler and move quicker, not all sellers prefer cash buyers, as cash buyers may offer below market value since they know the other perks of paying in all cash.
How to find cash buyers for real estate wholesale deals?
Wholesalers can easily find cash buyers by using PropStream's Cash Buyers Quick List.
To see a live demo, check out this instructional video.
How to find cash buyers for free?
With PropStream's 7-day free trial, you can enjoy 50 free cash buyer leads.
How to find cash buyers for real estate in the USA?
PropStream's data is nationwide, so you can find real estate cash buyers in any region within the United States with this platform.
What are the benefits of selling to a cash buyer?
While there are several benefits to selling to a cash buyer, here are a few of the most notable:
Quicker transaction
Less room for the deal to fall through due to financing concerns
Cash buyers are typically less picky about the property's condition
More privacy; fewer parties may be involved in an all-cash transaction
For an all-cash deal, there may be fewer extra fees associated with the transaction
Where are all the cash buyers coming from? What percentage of homebuyers pay cash?
There has been a recent increase in the number of buyers paying in all cash (around 30%), the highest since 2014. While cash buyers can come from several different demographics, one of the most popular is Baby Boomers.
After buying a property when it was significantly less expensive, holding it for several years (even decades for some Baby Boomers), and then selling in today's market, Baby Boomers are more likely to have the capital from that sale to buy another property in all cash. Many owners in this demographic have sold a free and clear property, allowing them to collect the entire return from the sale. Or, they may have a significant amount of equity, allowing them to buy their next property fully in cash.
Another popular demographic for all-cash offers is single women. Many of these women are speculated to be coming from a divorce or are widowed. After selling a larger property designed for a family, these women may choose to downsize and buy their new, smaller property in all cash.
---