If you're a first-time buyer, you may wonder if buying your first house is still possible given the limited housing inventory, record-high prices, and rising interest rates. Being outbid by cash buyers is just one challenge for first-time buyers next to saving up enough money for a down payment.
Did you know that first-time homebuyer programs can help you purchase a home? Even though it takes the average individual roughly seven years to save for a downpayment, it doesn't mean you need to wait that long before you're ready to buy.
What Are First-Time HomeBuyer Programs and Grants?
Homeownership, like educational grants, is a public good that benefits the whole community, the individual, and future generations. Grants and programs for first-time homebuyers are an often overlooked opportunity for buyers to break out of the cycle of renting and into the stability and financial security that comes with owning a house.
First-time homebuyer programs and grants can be given out by foundations or governments and are specifically designed for those purchasing their first home. Unlike a loan, there's no obligation to repay. First-time homebuyer programs and grants are typically given out based on financial needs and income requirements. The U.S. Department of Housing and Urban Development is one of the biggest providers of first-time buyer assistance, as well as state and local governments.
According to a study conducted by the Office of Policy Development and Research, providing $10,000 grants to first-time homebuyers can boost homeownership by 34%. With so many benefits, it's not surprising that Congress recently introduced its eighth bill prompting grants and tax credits for first-time homebuyers, including the LIFT Act, to address housing affordability.
8 First-Time HomeBuyer Programs and Grants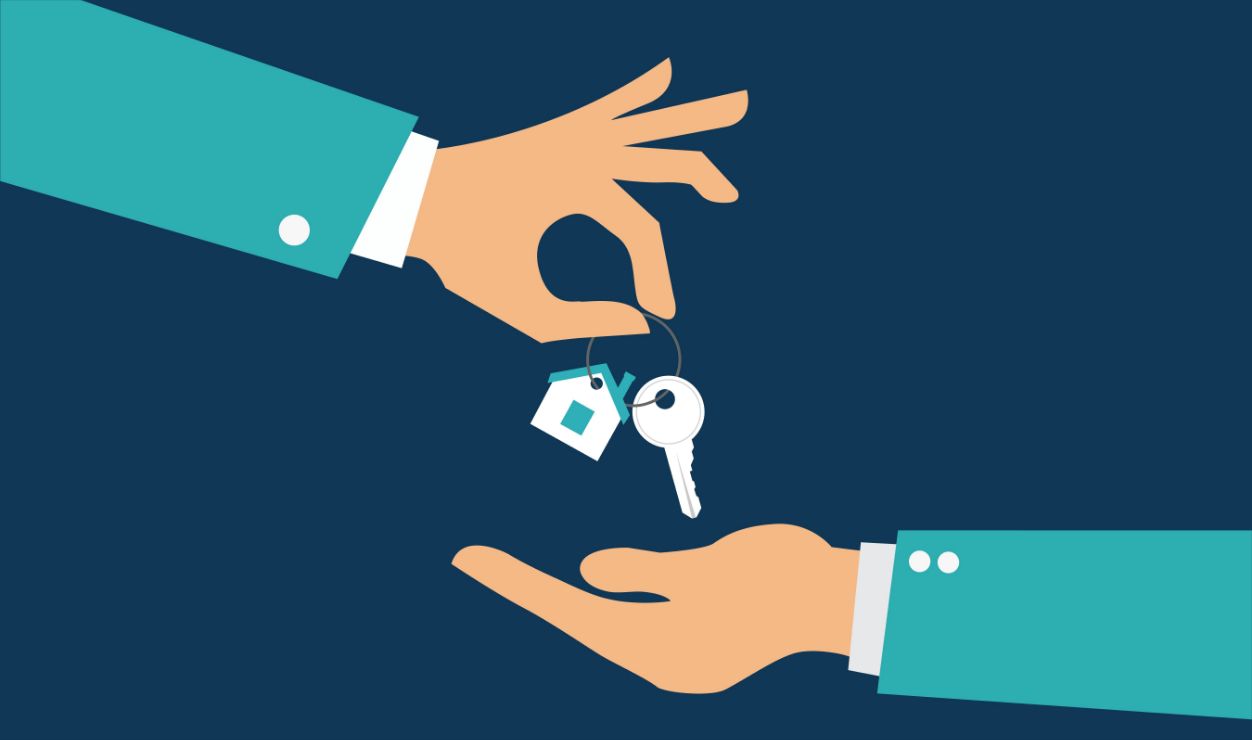 1. State and Local Government Grants
Many state and local governments provide first-time homebuyers incentives starting at $500 to purchase a home. This money may be used for a down payment, a lower interest rate on the mortgage, or closing costs.
Keep in mind that no grant or program will cover 100% of the cost of the house, and qualification for a mortgage is necessary to be eligible for housing assistance.
How to qualify: You need to have a credit score over a certain threshold and a low enough income to fall into a certain bracket. Specific requirements vary by state or county, so visit your local municipality's website for more information on first-time homebuyer programs and grants.
2. Low-Down Payment Conventional Home Loans
Programs from Fannie Mae and Freddie Mac offer affordable options for first-time homebuyers. These programs include:
Conventional 97 mortgages: Buyers can qualify for a Conventional 97 through Fannie Mae or Freddie Mac. This requires a minimum down payment of 3% and a credit score of at least 620.
HomeReady mortgage: Buyers can qualify with a 620 credit score and a 3% down payment. If you're purchasing a HomePath property, then you can receive a $500 closing cost credit.
Home Possible mortgage: Buyers can qualify with only a 3% down payment and a 660 FICO credit score.
HomeOne mortgage: Freddie Mac's HomeOne mortgage Offers first-time buyers a low down payment option of 3% with no geographic or income limits.
3. Government-Backed Loans
First-time homebuyers can purchase a home with a low or no down payment through the Federal Housing Administration, Department of Veterans Affairs, or Department of Agriculture with flexible underwriting criteria.
FHA: Borrowers can purchase a home with 3.5% down and a credit score of 580 or 10% down with a credit score between 500 and 579.
USDA: First-time buyers can purchase a home in some rural areas with no down payment and a 620 credit score.
VA: The VA loan is available to veterans, service members, and select surviving military spouses. Eligible buyers can purchase a home with a 620 credit score and no down payment.
4. National Homebuyers Fund
The non-profit public benefit corporation National Homebuyers Fund (NHF) provides grants of up to 5% of the purchase price of a property to first-time and repeat buyers. This grant can be used with conventional loans and government-backed mortgages, such as FHA, VA, and USDA loans.
How to qualify: Assistance can be used towards the down payment or closing costs; however, your mortgage lender will also need to participate in the program. Credit score requirements and debt-to-income ratios are flexible, and income limits are higher than in other programs.
5. Chase Homebuyer Grant
Chase Bank provides a grant of up to $2,500 to households in census tracts designated by the government as having a low to moderate income on DreaMaker, Standard Agency, FHA, and VA loan products. Funds can be used towards points, closing costs, and/or a down payment.
Chase also expanded its grant program to $5,000 to help cover closing costs and down payments in 6,700 minority neighborhoods nationwide. Customers can also receive an additional $500 in grant money by completing a certified education course and taking out a DreaMaker mortgage through Chase.
How to qualify:
Have a certain type of mortgage
Use the money towards the purchase of a primary residence
You are defined as a "low to moderate income census tract"
The purchase price cannot exceed the maximum limitations set by Chase
Live in an eligible neighborhood to receive the $5,000 grant
Completion of a homebuyer education program and have a Dreamaker mortgage to receive the additional $500
6. Down Payment Toward Equity Grant Program
The Down Payment Toward Equity Act is legislation that established a grant program to provide down payment and home purchase assistance to disadvantaged homebuyers. This includes a $25,000 grant targeted at first-generation buyers. While the average reward is $20,000, individuals who fall under the category of "socially and economically disadvantaged person" get an extra $5,000.
How to qualify:
Be a first-time homebuyer who hasn't owned a home within the last three years
Grant recipients must be the first in their immediate family to become homeowners
Have an income at or below 120% of the area median income or 180% in high-cost areas
7. Bank of America Grant Programs
Bank of America offers three programs: America's Home Grant, Down Payment Grant, and the Community Affordable Loan Solution.
America's Home Grant provides qualified homebuyers with up to $7,500 in lender credits for closing costs, while buyers can receive 3% of the purchase price with a maximum of $10,000 in down payment assistance through the Down Payment Grant program.
Bank of America recently introduced the Community Affordable Loan Solution, which is a zero down payment, zero closing cost mortgage solution for first-time homebuyers. According to Bank of America, this program is currently only available in designated markets, including certain Black/African American and/or Hispanic-Latino neighborhoods in Charlotte, Dallas, Detroit, Los Angeles, and Miami.
How to qualify:
Be in an owner-occupied home
Meet income limitations
Purchase the home within a certain geographical area
Minimum combined loan-to-value (LTV) must be at least 80%
8. Other Types of First-Time Homebuyer Programs
First-time buyers can look into down payment assistance, which is typically given as a grant, second mortgage or savings match, and forgivable mortgages, which are loans for down payments that are forgiven so long as you remain within the home for a certain length of time and pay your mortgage on time.
Tax credits are also available to first-time buyers through the U.S. government. Tax credits reduce your tax liability when you file your tax return, such as mortgage interest tax deductions and the $15,000 First-Time Homebuyer Tax Credit.
To be eligible for the First-Time Homebuyer Tax Credit, buyers must:
Be a first-time buyer or not have owned a home within the last three years
Must not exceed income limitations in the area
Use the credit for a primary residence
Must have purchased the home from a non-relative
Using Your First Home to Help Save Up For Your First Investment Property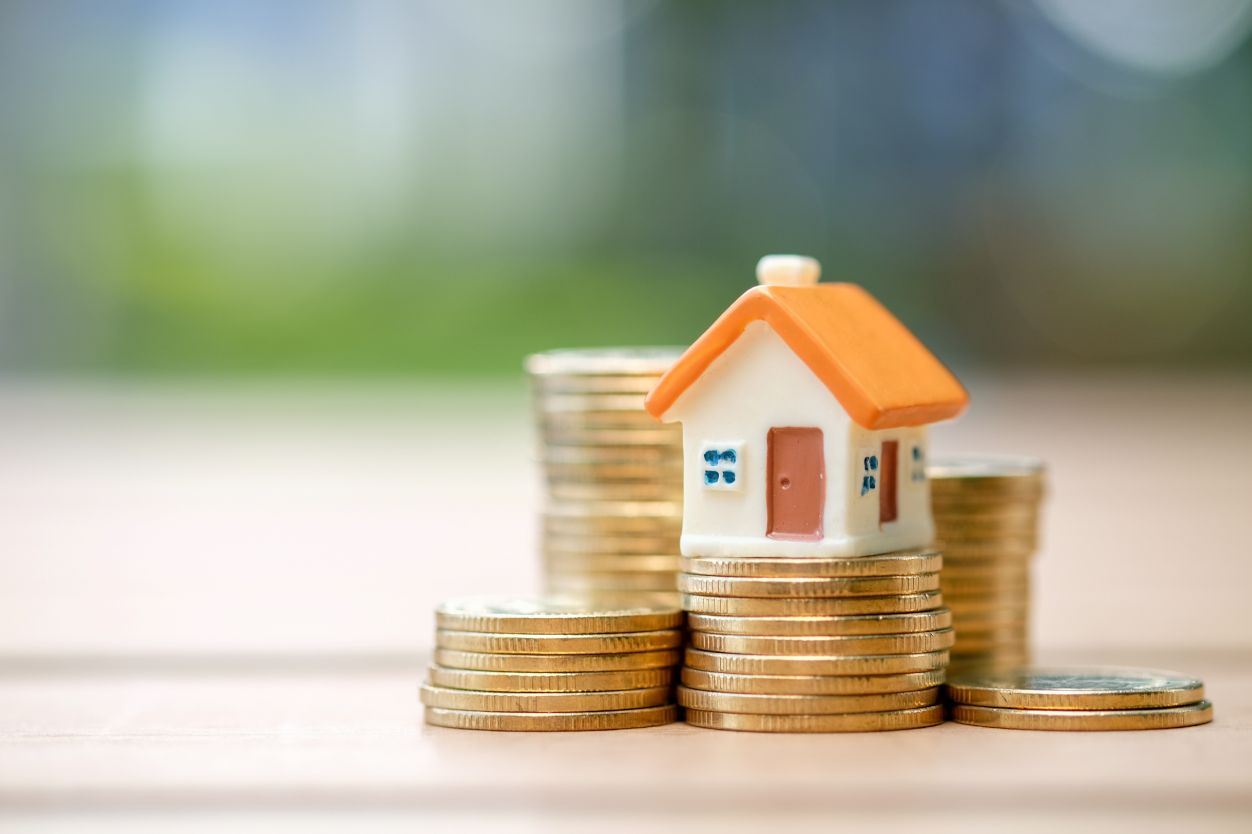 Looking to get started in real estate investing? Once you own your first property, you can potentially use the property to fund your first investment property by leveraging equity or by utilizing house-hacking strategies.
A home equity line of credit, or HELOC, is a low-interest loan option often used to pay off other higher-interest debt, such as credit cards or other loan balances. A HELOC operates similarly to a credit card in that you take out a revolving credit line against the value of your property.
Another option is a home equity loan, which allows homeowners to borrow against the equity in their homes. Home equity loans provide a lump-sum payment and are paid back in fixed monthly installments.
To qualify for a HELOC and home equity loan, you must have sufficient equity in your property, which means that the amount you owe must be less than the value of your property. Typically, you can borrow up to 85% of the property's worth subtracted by the amount you owe. You must also meet very similar requirements as when you purchased your first house.
House hacking is another strategy investors use that involves purchasing a home and renting out your property or portions of your property to generate income.
Access Property Data to Help You Find Your First House With PropStream
Buying your first house can be overwhelming, but by using PropStream, you can easily gain access to accurate, reliable, and current real estate data and tools.
On-market inventory is limited, and prices are inflated, so buyers may want to look off the market and target homeowners with the motivation to sell using a real estate big data platform like PropStream.
Ready to get started? Sign up for your free 7-day trial today.