Saving up for your first rental property isn't easy, but you may already have an untapped source of revenue that can fund your investment — your home!
Aspiring real estate investors all over the country are using house hacking to generate income from their current homes. Then they're using that money to help save up for a down payment on rental properties.
If you're curious about how it works, look no further. Read on to learn how to house-hack your own property to generate passive income you can use for a down payment on your first rental property. With these clever strategies, you'll be building your real estate portfolio in no time.
Please note: this article is for informational purposes only and not intended as legal advice. Readers are responsible for researching their local housing and zoning, and taxation laws to ensure house hacking is a possibility for them.
What Is House Hacking?
House hacking is when you use your home to generate income. This can take various forms, but here are some of the most common methods of house hacking:
Renting out an existing area of your home: You could rent your spare room to a local college student or advertise it as a short-term rental on sites like Airbnb

®. If you're fortunate enough to have a basement unit, pool house, or in-law suite on your property, you could rent that out as an apartment.

Creating a space to rent out: If you don't already have a space to rent out, consider creating one. It might be easier than you'd think to convert a basement, garage, attic, or tool shed into a small apartment. You could even build a separate dwelling unit on your property if local laws allow it.
Renting out storage space: You may not want someone else living on your property with you. That doesn't mean you can't house hack. You can rent out parking spaces, a garage or attic, or even a barn to people who need to store vehicles or personal items.
Living in a multi-family property
: Living in one unit of a duplex, triplex, or four-plex and renting out the other units is the original house hack. You might decide that a small multi-family property rental should be your first rental property. Then you can continue house hacking to build up your rental portfolio.
Live-in flipping: This strategy doesn't require renting out any part of your property. It simply means that you live in your home as you fix and flip it for profit. Then you can use the proceeds to help cover the down payment on your first rental property.
Benefits of House Hacking
This process can pay off in big ways for aspiring real estate investors. House hacking comes with a few key benefits:
You can pay down your mortgage debt with the income you earn from renters. In the event of a live-in flip, your mortgage debt gets paid off by your buyers.
Your equity grows through a combination of paying off debt and general real estate appreciation over time.
By renovating the property, you add equity as you add value.
Once you earn enough from your renters, you can essentially eliminate your housing cost. The rental income will offset your mortgage and property costs completely.
The cost of repairs and depreciation on the rented portion of the property is tax-deductible.
Ultimately, house hacking can give you the extra income and equity you need to save up for your first independent rental property.
How To Get Started With House Hacking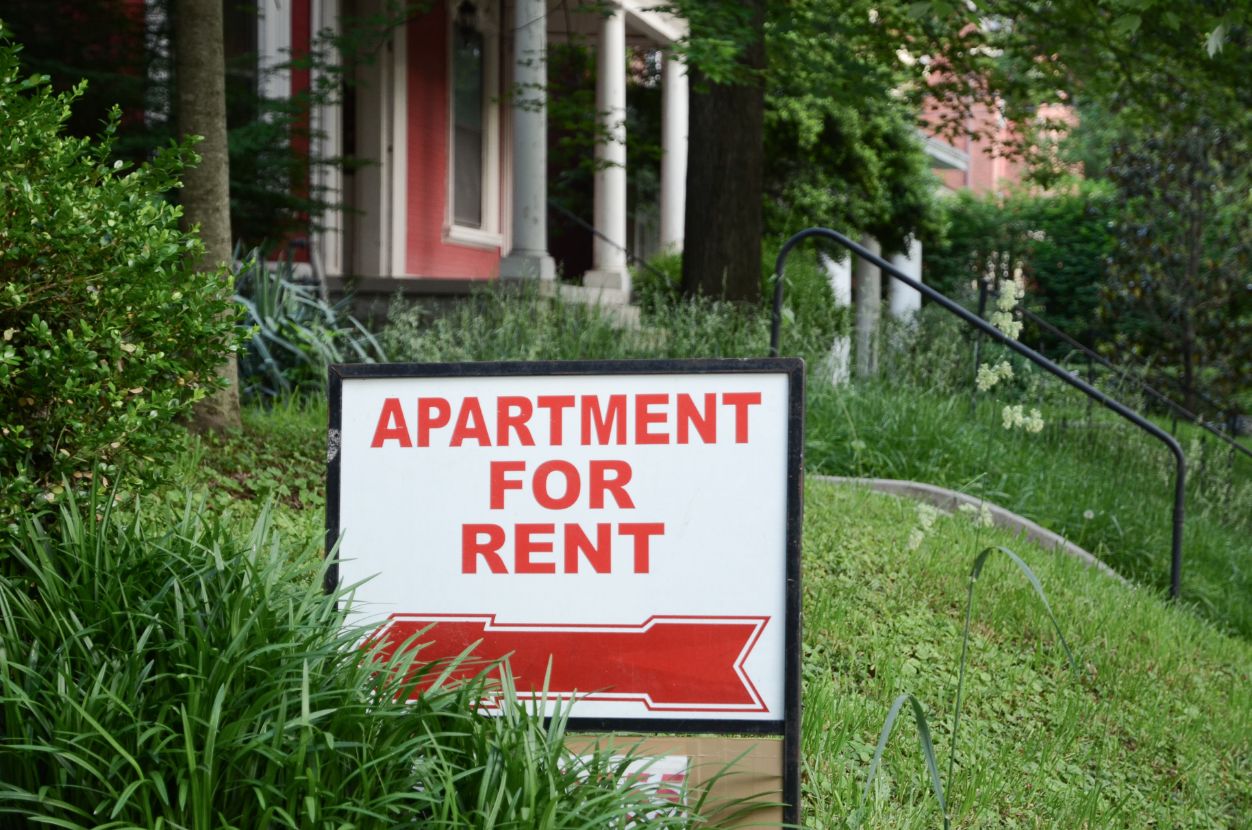 The first step in house hacking is to decide on your strategy. Will you rent out space on your property? Or will you flip your house? From there, decide what you need to do to start making money. Should you update the fixtures in your existing space? Will you need to create a rental unit? How will you find qualified renters once the space is ready?
Here are five tips you can follow to make the most of your house hack.
1. Confirm That Your Strategy Is Legal
Check your local housing laws to ensure there are no rules against renting out space on your property. This is especially important if you're planning to create a rental space for a separate household on your single-family property. Some cities do not allow more than one household to live on a single-family lot.
Make sure you get the necessary permits for any renovation or building work. If you have a local Homeowner's Association (HOA), get any required approvals before changing the exterior of the home or building a separate building on the property.
2. Report Your House-Hacking Income
Income earned from house hacking is taxable. You are responsible for reporting the income to the IRS with your annual income tax filings. The good news is that you may be able to deduct certain expenses, like repair costs and depreciation, for the rented portion of your home.
3. Finance Strategically
Mortgage financing plays a big part in the success of your house hack. So it's important to consider your loan options.
Take VA financing, for example. If you are eligible for mortgage benefits through the Department of Veterans Affairs, you may be able to buy a multi-family home of up to four units with no money down. You need reasonable credit and must live in one of the units.
Strategic refinancing is another way to use your mortgage to your advantage when house hacking. The BRRRR investment strategy famously uses cash-out refinancing, which allows you to turn equity into cash on hand. You can then use that cash to purchase additional rental properties.
4. Screen Your Renters Carefully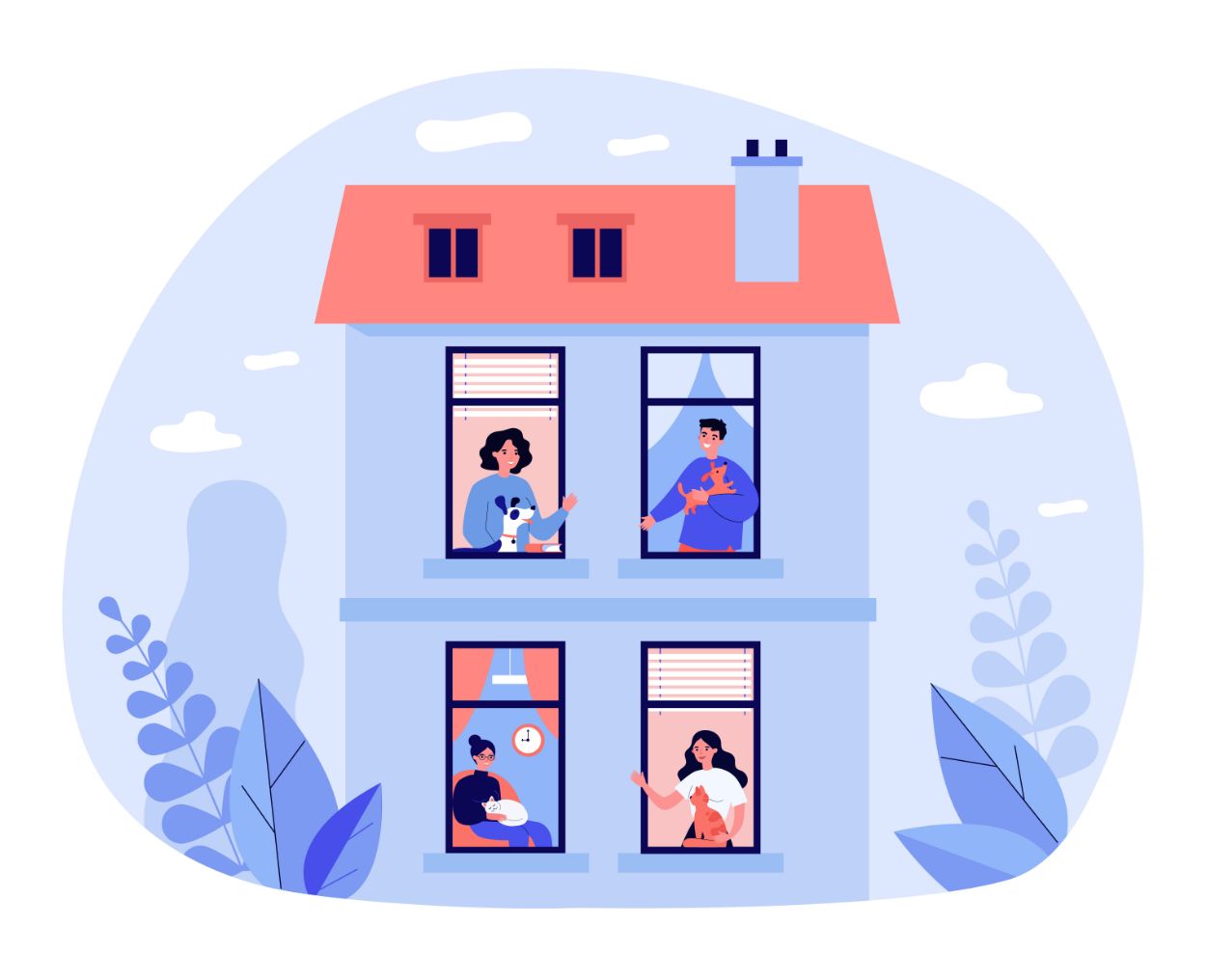 Sharing space with your renters can be a sensitive business. So you want to choose your tenants, neighbors, or roommates carefully.
While it's illegal and immoral to discriminate based on protected classes (including race, color, religion, gender, and familial status), you can create an application process to help you find the most reliable renters. In most states, credit and background checks are standard practices. Getting referrals from previous landlords and employers is also a good idea. Be sure to check your local laws to make sure your screening process is compliant.
If you decide to rent out space on a short-term basis, sites like Airbnb and Vrbo have a reviews system so you can see if other property owners have had any issues with certain guests.
5. Use Your House-Hacking Time Wisely
When you start house hacking, it's important to look ahead toward your next investment opportunity. Use your house-hacking time to prepare for your next real estate investments. While you're making money from your home, invest some time in learning more about evaluating rental properties and finding off-market deals.
Find Profitable Rental Properties With PropStream
PropStream is a real estate data powerhouse with multi-sourced data for over 153 million properties nationwide. With PropStream, real estate investors like you can find off-market opportunities, contact property owners, and negotiate a killer deal on their acquisitions in one convenient location.
Sign up for your free 7-day trial today and use PropStream's nationwide real estate data to identify off-market properties worthy of house hacking.