Following two years of exceptional growth, home values are finally stabilizing for homebuyers. In fact, they're even showing signs of a decline in some markets.
We just saw the national median sales price dip from a record high of $413,800 in June 2022 to $403,800 in July. While price dips are normal during winter months, this is the first spring/summer dip we've seen since the start of the COVID-19 pandemic in early 2020. Investors who are trying to time the market are wondering if we have seen the peak of the pandemic-era seller's market.
Don't expect prices to start falling nationwide, though. It's true that rising interest rates and lack of affordability have dampened buyers' fervor and made most markets less competitive than they were a year ago. But low inventory is ensuring that homes are holding their value across much of the country.
We're not likely to see home values dropping on a large scale. But, according to the most recent data, we are already seeing price cuts in several major markets that saw the largest price increases during the pandemic. Here are seven cities experiencing home price cuts as of July 2022.
1. Toledo, OH
Over the past year, the median sales price for a single-family home in Toledo, Ohio, has dropped by almost 20%. This is likely due, in part, to a declining population. In 1970 Toledo peaked at 383,000 people. It's seen a steady decline ever since, currently sitting at 268,000 residents. This means there is enough housing inventory to meet the current buyer demand. Investors can pick up income properties for under $100,000.
Median Sales Price: $115,000
Year-Over-Year Median List Price Change: -18.7%
2. Rochester, NY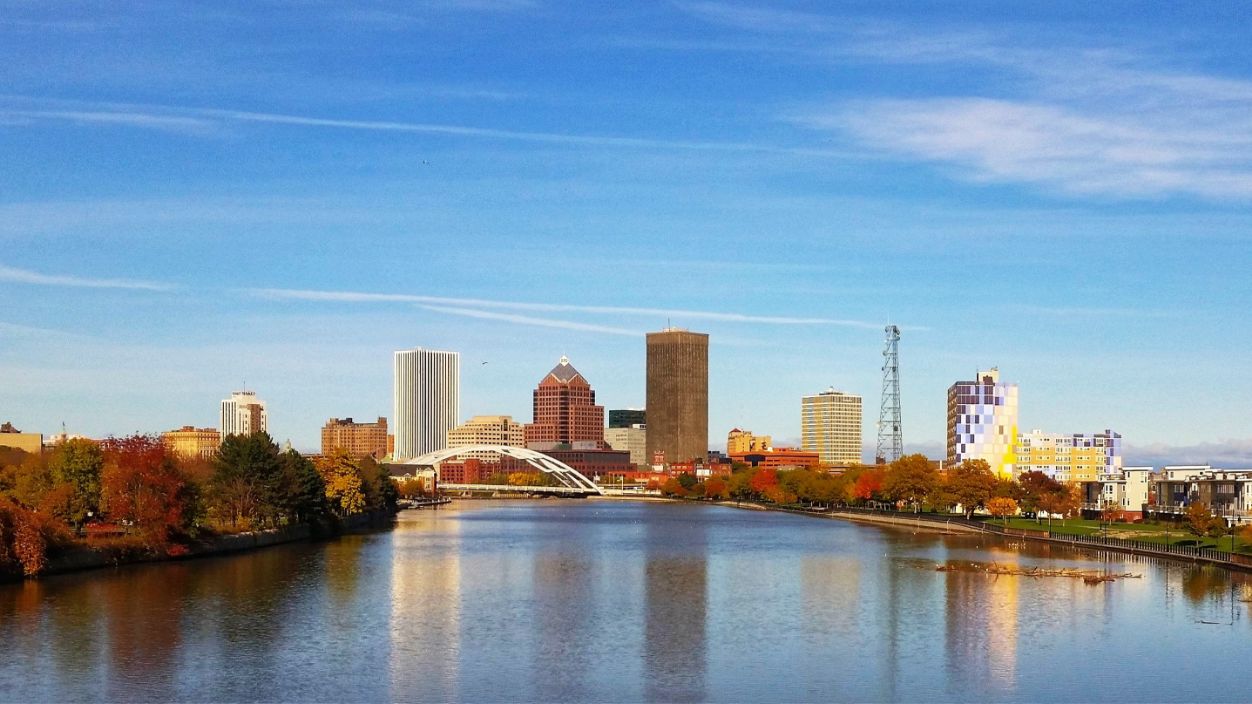 Like Toledo, Rochester, New York has seen a declining population for decades. Rochester peaked in the 1950s with around 333,000people and currently sits at 212,000. Unlike Toledo, Rochester's decline was steep up until 1980 but has stabilized over the last decade. This means that the town's housing inventory had already adjusted to the reduced demand, leaving less of a supply and demand gap in Rochester. Rochester is an affordable market for real estate investors looking to get a deal.
Median Sales Price: $149,900
Year-Over-Year Median List Price Change: -17.0%
3. Detroit, MI
The decline of Detroit has been well documented. The Motor City has struggled since peaking in the 1950s, and the abundance of abandoned real estate has kept housing prices exceptionally low. While parts of the city have been revitalized since the Great Recession, many neighborhoods are firmly against gentrification. They believe it would alter the character of individual neighborhoods and drive up the cost of housing. While this struggle continues, Detroit remains one of the most affordable metro areas in the country.
Median Sales Price: $75,000
Year-Over-Year Median List Price Change: -15.4%
4. Pittsburgh, PA
The spiking home values of the pandemic era have been difficult for Pittsburgh locals. This proud city of blue-collar workers has not seen enough wage growth to keep real estate reasonable for the people born and raised here. The low-interest rates of the past two years helped keep homeownership accessible to many households. However, today's rising interest rates create enough of a deterrent to reduce demand and lower the median home value. As of 2020, more than 53% of households in Pittsburgh rent. So there is high rental demand for investors to capitalize on.
Median Sales Price: $230,000
Year-Over-Year Median List Price Change: -13.7%
5. Springfield, MA
You'll notice a major leap between Pittsburgh sitting at number four on our list and Springfield, Massachusetts, at number five. While Pittsburgh saw a substantial decline of 13.7%, Springfield saw a much more modest drop of just 5.8%. While $239,900 is a higher median sales price than the other markets on our list so far, it's also reasonable for the traditionally expensive New England area.
Median Sales Price: $239,900
Year-Over-Year Median List Price Change: -5.8%
6. Tulsa, OK
Home values in Tulsa, Oklahoma, may have slipped, but the local market is stronger than this one data point indicates. One reason for the 5% dip in the median sales price is the availability of affordable starter homes. These low-priced homes are coming on the market as owners sell to capitalize on their recent gains in home equity, and they are dragging down the median price. This creates a unique opportunity for investors to affordably access a stronger-than-expected market.
Median Sales Price: $220,000
Year-Over-Year Median List Price Change: -5.0%
7. Los Angeles, CA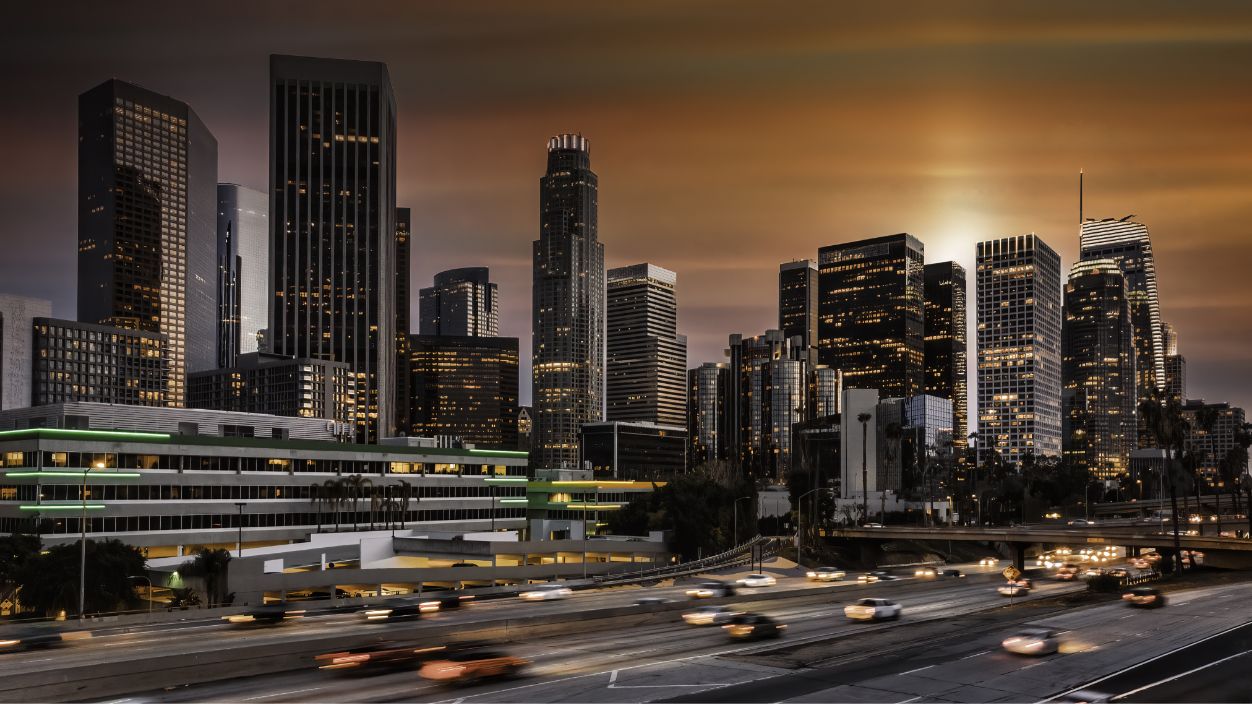 With a median sales price of almost $1 million, Los Angeles is the most expensive market on our list, by far. These high prices scare off many investors. But keep in mind that the rental demand is exceedingly high in LA as well. Only 37% of LA residents own a home, meaning there is high demand for rentals. With so many people needing to live near the city for work, we're seeing average rents of over $4,000 per month in some central neighborhoods.
Median Sales Price: $985,000
Year-Over-Year Median List Price Change: -5.0%
What These Declining Markets Can Offer Real Estate Investors
Price cuts can be good news for real estate investors looking to buy and hold for the long term. Besides allowing you to acquire property for less than you would have paid earlier, price cuts often mean less competition and more negotiating power.
Some investors like to wait until prices hit bottom before purchasing. However, some analysts expect more of a soft landing for this market, meaning prices may not drop as much as you'd expect. Plus, with interest rates projected to continue increasing, waiting could actually cost you more.
Instead, your best bet is to stay on top of the market with access to good data. You can start the search for your next investment property today withPropStream's smart property search tools. PropStream consolidates data from varied databases to help you locate properties with motivated sellers. You can even find off-market opportunities by filtering property lists based on indicators of distressed properties like liens, bankruptcy filings, and missed mortgage payments. Then you can reach out to the property owner directly via PropStream's built-in skip-tracing system.
PropStream gives you the tools to capitalize on changing market conditions. Sign up for your free 7-day trial today!