As a real estate professional, you know that rents are expected to rise over time. An annual increase between 3-5% is standard, but in the last few years, rent prices in the U.S. have grown much more than that.
According to Zumper, the nationwide median rent for a one-bedroom home is currently $1,504, up 6.8% from last year and 23.2% since May 2020. These percentages mark a significant jump in rent prices that can be attributed to persistent inflation, rising interest rates, and unexpected migration patterns, among other economic factors.
Staying on top of rental trends is important for both investors and agents because it informs their future business decisions. Knowing where rent prices are highest, or at least growing, can help investors determine where to invest next. Since rent prices influence where buyers are more likely to be active, agents can use rental trends to determine where to focus their efforts.
While rent prices across the county have recently stabilized, they remain considerably high compared to previous years. This article will explore market trends in the top five most expensive cities to rent in: New York City, Jersey City, Miami, Boston, and San Francisco.
New York, NY
As of June 2023, the median rent for a one-bedroom apartment in New York, NY stands at $4,000. This represents a 9% increase in rent prices, year-over-year. In December 2020, the median rent for a 1-bed in New York was just $2,399, signaling an impressive 67% increase in rental prices in less than three years.
New York City has long been acknowledged as an expensive place to live, but a 67% surge in rental prices over a three-year period is unprecedented, even for the Big Apple. Housing scarcity has played a strong role in driving up NYC rent prices. The city is experiencing a severe housing shortage, rendering it incapable of accommodating new and existing residents. As a result, renters face intense competition for a limited number of rentals.
Investors and agents should take into account the fact that the New York City rental market is uniquely expensive and competitive. Although many New Yorkers have relocated inland, there are still a number of young professionals eager to make their mark in the big city. In 2022, New York had more people moving in from Philly, Dallas, and Austin than in previous years, a trend that is expected to continue in the near future.
Jersey City, NJ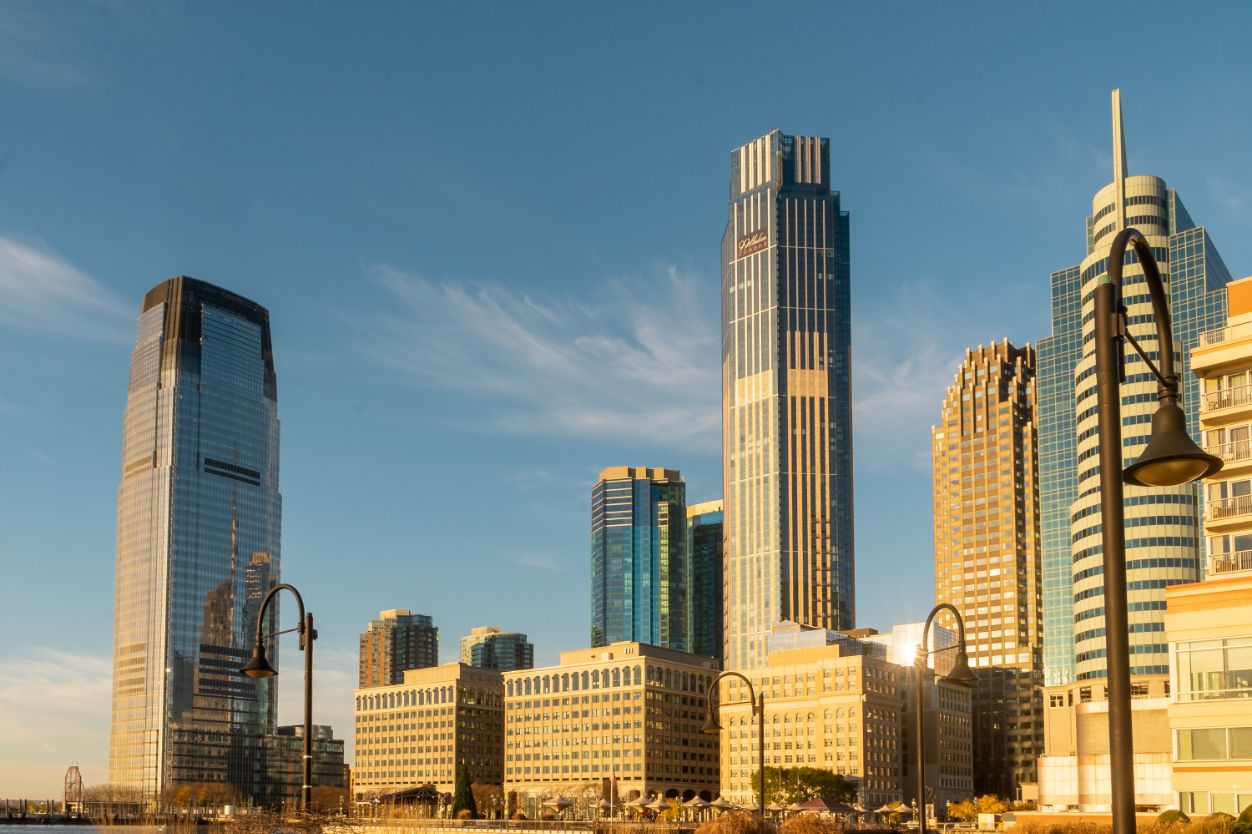 As of June 2023, the typical cost of renting a one-bedroom apartment in Jersey City, NJ stands at $3,410. This reflects a 3% increase in rent prices when compared to the previous year and a substantial jump from December of 2020 when the median rent was just $1,825. Rental prices in Jersey City have almost doubled over the past three years.
It's no secret that the reason for high rent prices in the Jersey market is its proximity to New York City. Often referred to as a "spillover city," Jersey City has become an attractive location for individuals who are unable to afford the soaring prices of its neighbor. Similar to NYC, demand for housing in Jersey City is anticipated to remain high for the foreseeable future.
Investors looking to buy in Jersey City should do so, keeping in mind the needs of New York City commuters, such as proximity to public transportation and cheaper housing.
San Francisco, CA
As of June 2023, the median cost of a one-bedroom apartment in San Francisco, CA, is $3,000. Rents have remained mostly flat in the last year and increased only slightly in the last three years. In December 2020, the median rent was $2,668. By December 2022, the median rent for a 1-bed has risen to just $2,975. Although San Fran has experienced comparatively smaller growth in rent prices than other cities on the list, it's worth noting that the city had maintained its reputation as the most expensive rental market in the United States for the last six years.
San Francisco may not be the most expensive rental market anymore, but living in the city is still expensive. The median price of a 1-bedroom in SF is still double the average rent for a 1-bed across the country. Luckily for tenants, rent prices have not returned to the city's pre-pandemic peak of $3,700 in 2019, making many renters optimistic about the rental market. This is good news for investors who are interested in investing in an area where rents are stable.
Miami, FL
As of June 2023, the cost of renting a one-bedroom apartment in Miami, FL, is $2,850. This represents a substantial 30% increase compared to the previous year and an impressive 73% increase from December 2020, when the median rent was a modest $1,647.
Migration patterns have heavily influenced rising rents in Miami and contributed to steady growth in its economy. Similar to many other real estate markets in Florida, Miami has experienced a significant surge in population over the past few years. Florida's warm weather and no state income tax have attracted people from all over the country, especially those who are now able to work remotely.
In February 2021, Miami secured the 14th position among the most expensive rental markets. Just a year later in March 2022, Miami had bumped up to the fourth spot, a position it has successfully maintained ever since. Miami real estate investors should pay special attention to lifestyle amenities, given that newcomers are moving there for a higher quality of life and work-life balance.
Tip: Read more about Investing in the Miami Real Estate Market in 2023.
Boston, MA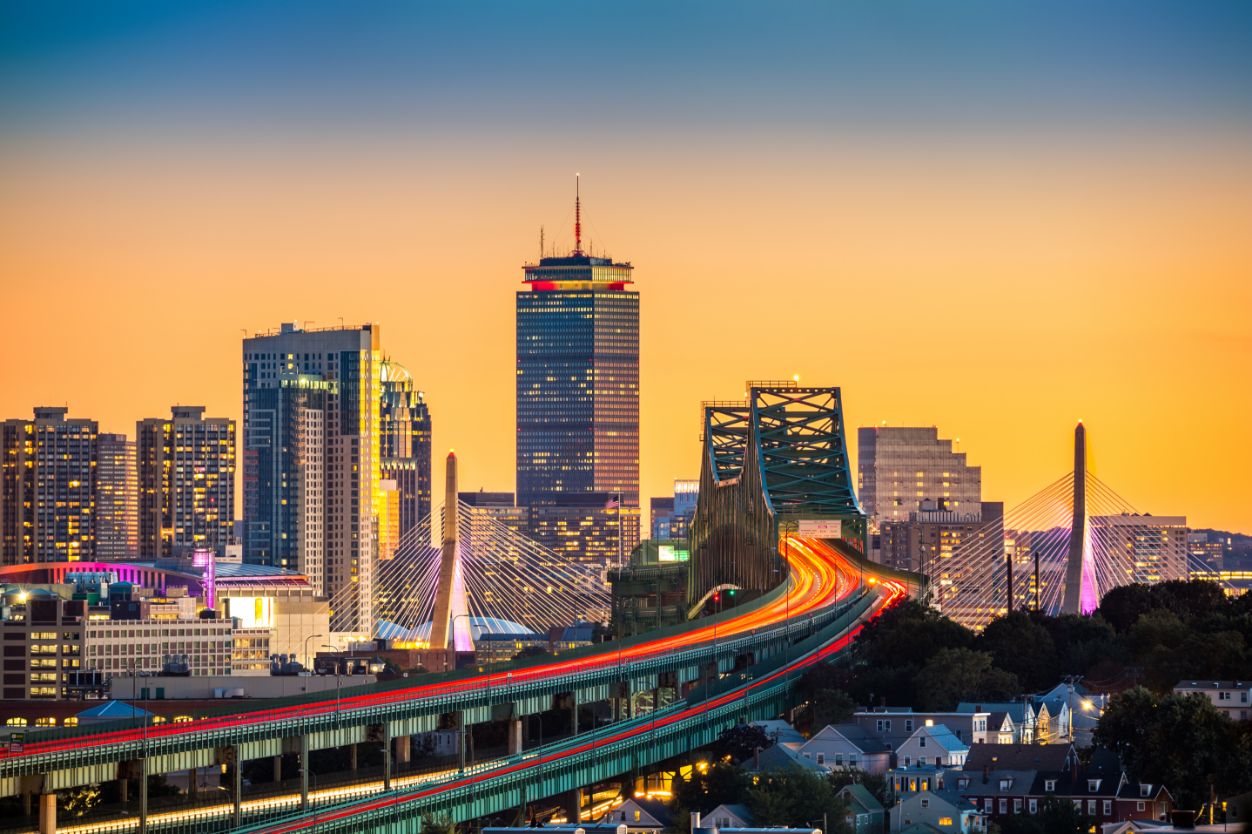 As of June 2023, the median price for a one-bedroom apartment in Boston, MA is $2,750. This represents a 10% increase in rent prices compared to the previous year and a 28% increase since December 2020, when the median rent was $2,143.
Like many markets across the country, Boston is facing low supply. However, Boston's limited housing supply is particularly severe, given that the city's restrictive zoning regulations prioritize single-family homes. This puts multifamily homes and apartment complexes at a disadvantage, which of course, limits investors' rental incomes. When new housing units are introduced, they typically cater more toward the luxury market segment, driving up median rental prices even further.
Real estate investors in the Boston area should pay close attention to zoning laws before purchasing a property. They should also consider investing in nearby cities such as Providence, RI, which has less restrictive zoning laws and is home to many Boston commuters.
Identify Rental Market Investment Opportunities With PropStream's Lead Generation Technology
While the rental market can be difficult to navigate as a real estate investor, data-informed tools can help you make smart investment decisions that prove profitable. PropStream offers a comprehensive real estate data platform that provides investors with valuable insights on property prices and comparable market assessments.
Our search filters, features, and heat maps help savvy investors identify rental properties with the highest potential for ROI. Check out our free PropStream Academy course: Finding and Buying Rental Properties: The Road to Passive Income, to learn how to use these filters, or sign up for a free 7-day trial and test out PropStream's search capabilities for yourself!