Miami remains one of the most desirable destinations in the United States—but not just for retirees and vacationers.
In 2023, landlords are still turning their attention to "The Magic City" for lucrative, unexpected real estate opportunities. In fact, PwC's Emerging Trends in Real Estate 2023 report ranked Miami as the 7th-leading real estate market in the country, thanks to its fast-growing, fast-recovering economy.
If you've already read our January 2022 article about the Miami real estate market, you know Miami has been a great place to invest for some time. But the dynamics that make Miami desirable are different this year, and they warrant some changes in your investment strategy moving forward.
In this article, we explore three major trends that are driving Miami's investment appeal and provide tips on how you can get the most value from this market as you explore opportunities in the area.
---
Table of Contents
---
1. Miami's Population Is Growing While Unemployment Declines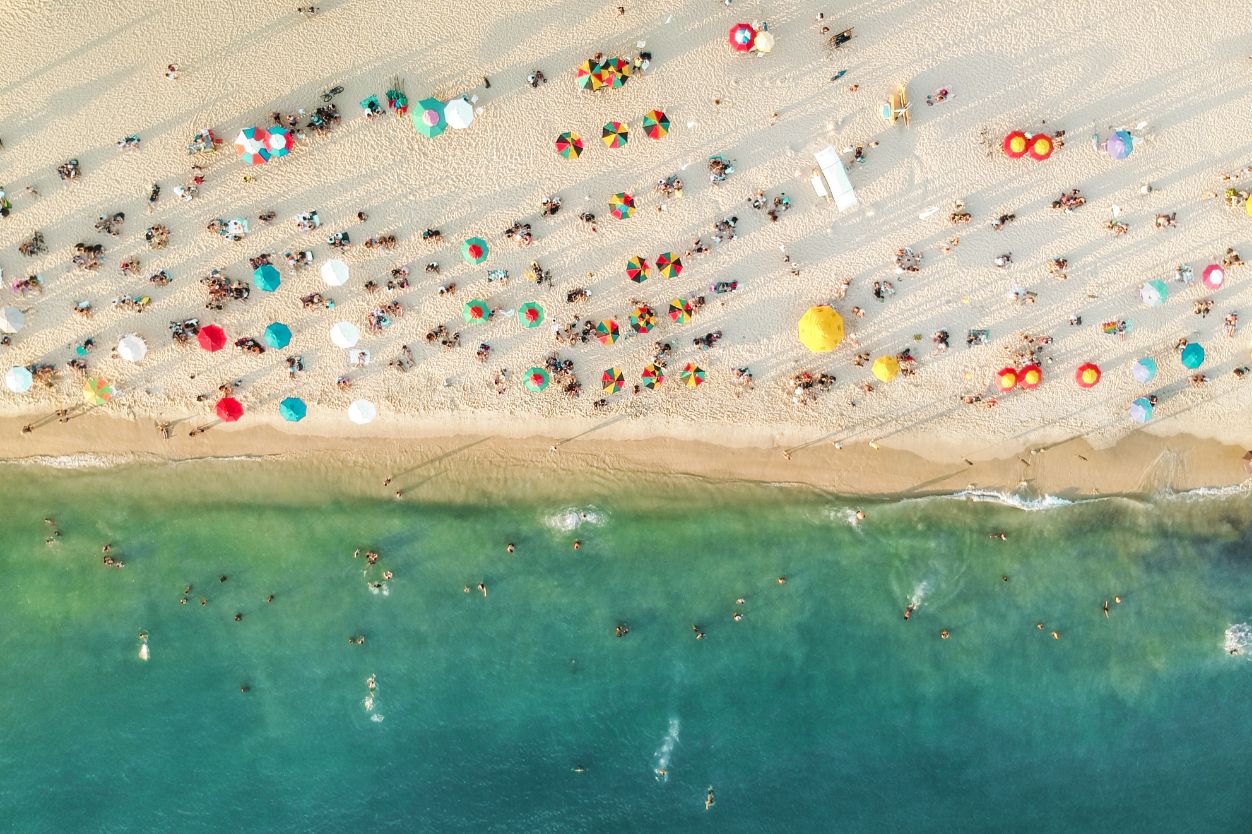 Rental and single-family home prices are on the rise in Miami due in part to its growing population, according to U.S. News & World Report. With an unemployment rate of only 2.1% in one of the most populated metro areas in the United States, property owners can charge renters and homebuyers more while staying competitive with other local rental properties.
But experts predict Miami's real estate economy will shift in the months ahead, becoming a buyer's market. "Experts predict 2023 will see a far less frantic housing market than in 2022," Axios Miami reports. Sellers are no longer experiencing the escalating, multiple-offer scenarios that drove up prices in early 2022, partly due to a 10% increase in available inventory. "As demand falls, homes sit on the market a little longer, which gives buyers a little more room to negotiate."
Takeaways for Miami Real Estate Investors
If prices decline, 2023 may be an ideal time to purchase an investment property in Miami.
In addition to potential deals, the chance of appreciation is high because more people are expected to move to the region in 2023 and beyond. As a landlord, you may consider investing in multifamily rental properties, which can be more profitable than single-family homes during population growth periods.
2. Real Estate Costs Are Rising Alongside Greater Availability
The median sales price of a single-family home in Miami-Dade County reached $555,000 in February 2023, up from $536,000 in February 2022, Miami Herald reports: "That pricing resilience shows how mighty the South Florida housing market remains when compared to the rest of the country."
The recent rise in prices is driven in part by the high desirability of property in the area but also by low instances of new home construction, where newly-approved construction permits saw a 57% decline in December 2022 compared to December 2021, U.S. News reports. Even so, the availability of existing investment properties has risen, providing investors with a wider variety of options regarding the types of properties they buy.
Takeaways for Miami Real Estate Investors
If you're investing in Miami real estate, you may want to consider investing in existing properties.
High availability means more choices at the investment stage, even as prices are expected to rise. If the Miami real estate market is indeed resilient, there is a strong chance property values will grow. Sustained demand may warrant a second look at new construction later as well, as builders respond to overflow from existing homes.
3. Corporations Moving to Miami Are Bringing Employees With Them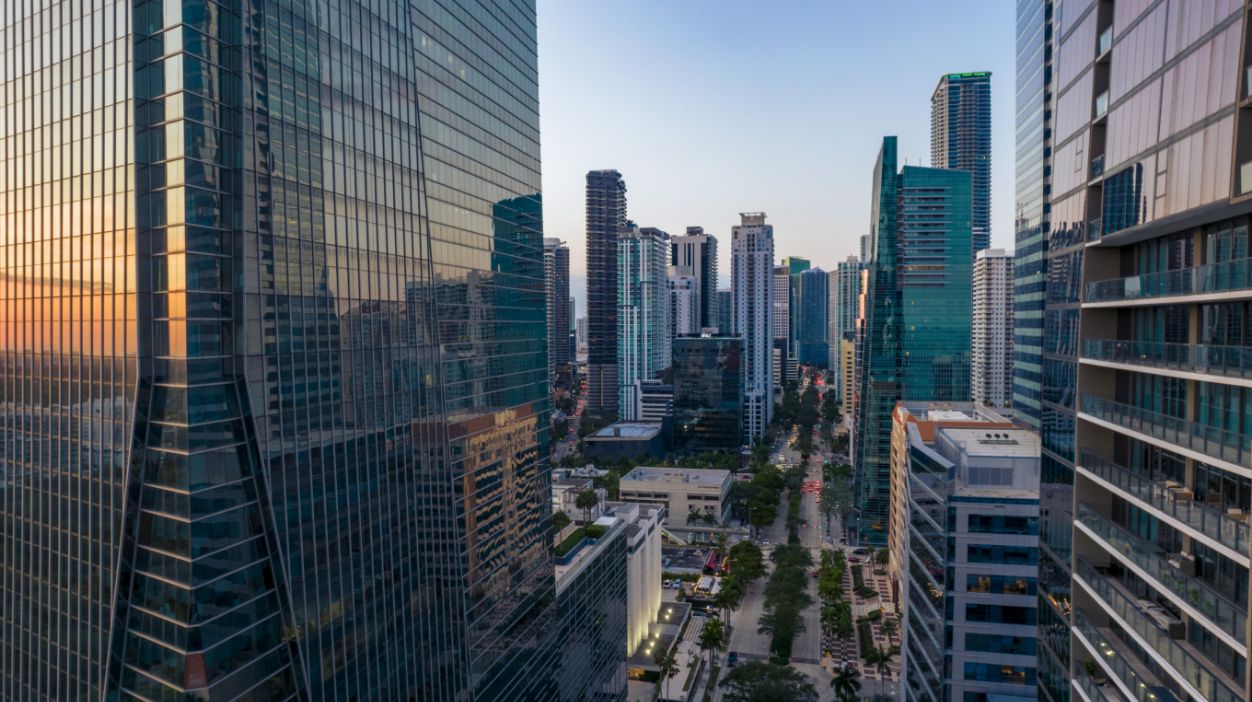 Miami's population trends shift like those of any other U.S. city, but Miami's growing population and declining unemployment in 2023 isn't simply "business as usual."
Miami has become an attractive new destination for corporations and their headquarters. These companies are bringing their employees to the region and hiring new ones, each seeking out homes in both popular and up-and-coming neighborhoods.
Miami real estate investors should consider this trend as they look at different neighborhoods for investment opportunities. For example, traditionally popular real estate magnets like Brickell and Wynwood are now being supplemented by more affordable, up-and-coming neighborhoods like Allapattah, Little Haiti, and Flagami.
Takeaways for Miami Real Estate Investors
If you're investing in Miami real estate in 2023, don't limit yourself to the traditional hot spots to maximize your ROI.
Consider investing in more affordable, up-and-coming neighborhoods. These areas will likely be characterized by increased demand from corporate transplants later this year and beyond, so investing early could yield great returns.
Real Estate Data Drives Smart Investment Decisions in Miami
Population, cost, and geographic trends tell important stories to guide investment decisions.
But investors also need data-driven insights that help them make more targeted moves, no matter what is happening in the broader real estate market. With these insights, landlords can discover off-market properties, reach out to homeowners who need to sell, and potentially acquire properties at costs below market value.
Smart Real Estate Decisions Powered by PropStream
As the most trusted provider of comprehensive real estate data nationwide, PropStream's solutions provide real estate investors with insights that maximize the value of their investment decisions.
Easily find lead niches, save marketing lists, start your marketing campaigns, and more in one convenient location.
Get started with your own 7-day free trial of PropStream and experience the difference firsthand.