Boasting a strong local economy, scenic views, and a low cost of living—it's no surprise Phoenix's population is booming!
In 2022, the Phoenix housing market was characterized by rising median home prices, low supply, and above-average demand. Still, Phoenix remained affordable when compared to larger cities. Home prices in Phoenix were $100,000 below the average home prices in LA, Seattle, and even Denver.
As of January 2023, the median sale price for a home in Phoenix was $403,000, while the national median home price was $359,000. Although Phoenix homes are slightly more expensive than homes across the country, the cost of living remains significantly lower than the four largest U.S. cities by population (New York, Los Angeles, Chicago, and Houston). That's impressive, given that Phoenix is one of the fastest-growing metropolitan areas in the country.
---
Table of Contents
---
Phoenix Housing Market Trends
Like many other markets nationwide, the Phoenix real estate market is starting to cool down following unprecedented demand post-pandemic. Although the median sale price for Phoenix homes is $44,000 higher than the national median, it's down more than 4.6 percent compared to January 2022—a clear indicator that prices are falling. At the same time, homes are sitting on the market much longer than last January, at an average of 70 days in 2023. This is a sharp increase from last year when Phoenix homes remained on the market for just 32 days.
Home Prices Are Falling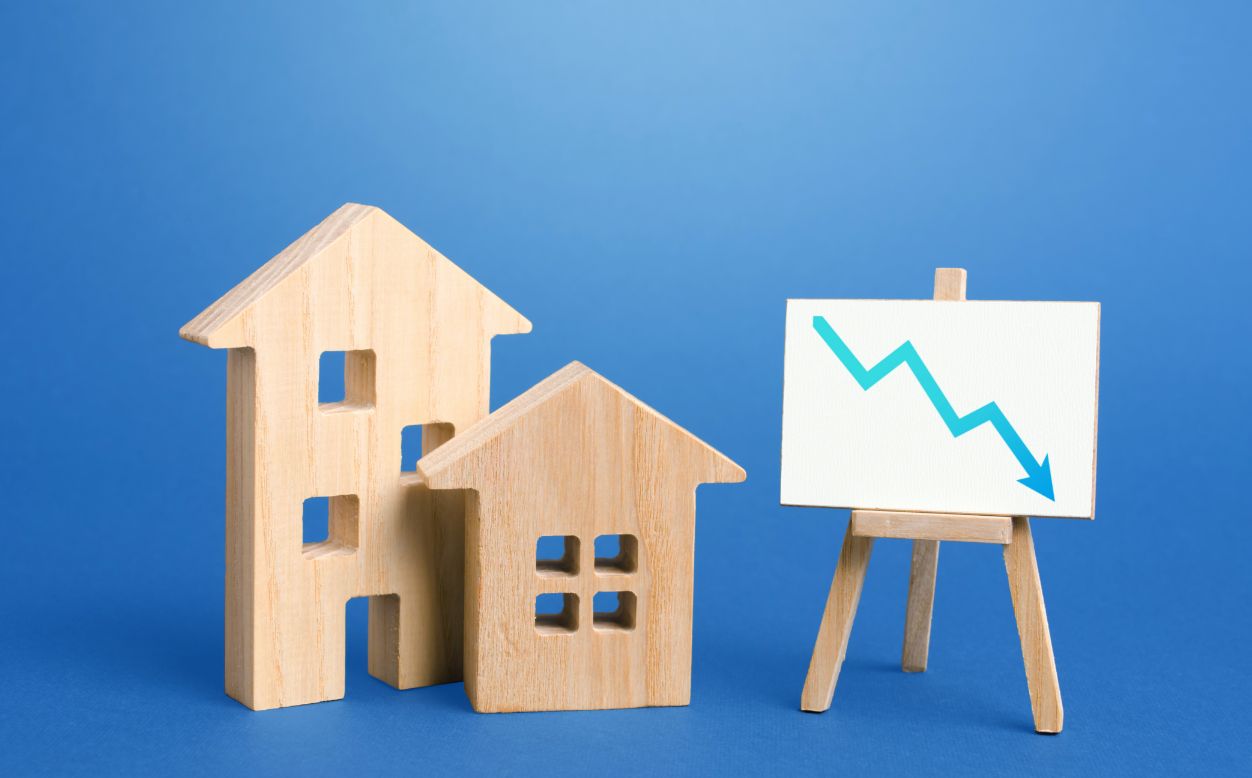 Phoenix realtors report that home sales are down 42% as of October 2022. This could be because sellers are holding out and hoping for a better deal. In January 2022, the median home price in Phoenix was $450,000, having dropped to $403,000 just a year later.
In June 2022, the median sale price for a home in Phoenix peaked at $486,000. As of January 2023, the median sale price for a home in Phoenix was $425,000, marking a 4.5% decrease from last year and a $61,000 price drop. Homes in Phoenix sell for about 3% less than their original list prices. 41.2% of all listed homes in Phoenix are selling with price drops.
Supply is Growing, But Not Fast Enough
Home prices may be dropping due to increasing supply. According to U.S. News & World Report, housing supply in Phoenix has grown by more than 190%, with monthly inventory jumping to 2.7 months in January. But, when considering Phoenix's significant population growth over the last 5-10 years, the housing supply still falls short.
A study conducted by Up for Growth, an organization focused on solving the nation's housing shortage through data-driven research, ranked the state of Arizona at #7 among states having the most severe housing underproduction. According to the report, Arizona went from satisfactory production in 2012 to having 108,564 (5.8% of total units) underproduced in 2019.
Over the last 30 years, Phoenix has built approximately 220,000 new housing units, but its population has grown by 820,000 (many of which are single professionals who require an entire unit to themselves). Housing production in Phoenix is not keeping up with demand.
The Phoenix Real Estate Market is Shifting Towards Buyers
Phoenix homebuyers are in a strong position to negotiate. Home prices are falling, properties are selling below the list price, and homes are sitting on the market for over twice as long as last year (70 days). It's fair to say the Phoenix housing market is shifting towards buyers.
On the other hand, sellers may have a harder time getting their asking prices. According to the U.S. Census Bureau, home sales have decreased by 18% since January 2022. That same study found that 25% more Phoenix sellers had to lower their list price this year compared to 2022.
Many sellers are finding themselves unable to receive an offer at the asking price or having to make concessions to close the deal. Bidding wars on every single listing seems to be a thing of the past, and Phoenix real estate trends aren't as promising as just a year ago.
Goldman Sachs agrees. A recent report from the investment firm cited Phoenix as one of four major U.S. cities headed for a housing crash, warning those interested in investing in Phoenix real estate that it may not be the best time to invest. But, many experts believe that the market is simply normalizing after a prolonged period of extraordinary demand. The same is true for many of the hottest real estate markets across the country, suggesting investors should take the Goldman Sachs Phoenix housing market forecast with a grain of salt.
Cost of Living in Phoenix vs. Cities Similar in Size
Phoenix
The median household income in Phoenix is $64,927. Tenants pay an average of $1,553 in rent and $188 in monthly energy bills. A gallon of gas costs about $4.30. According to RentCafe, the cost of living in Phoenix is 2% lower than the average in Arizona and 4% higher than the national average. The chart below explains this in more detail.
| | | |
| --- | --- | --- |
| Cost of Living in Phoenix | Compared to State's Average | Compared to National Average |
| Housing (Buy or Rent) | 3% higher | 24% higher |
| Utilities (Monthly) | 4% higher | 3% higher |
| Food | 3% lower | N/A |
| Healthcare | 3% lower | 7% lower |
| Transportation | 5% higher | 6% higher |
| Goods & Services | 9% lower | 8% lower |
Compared to cities similar in population, such as San Antonio, TX, Phoenix is slightly more expensive. However, compared to San Diego, CA, Phoenix is much more affordable.
San Diego
The median household income in San Diego is $89,457. Tenants pay an average of $2,917 in rent and $220 in monthly energy bills. A gallon of gas costs about $5.50. Fox 5 San Diego reports that the median sale price of existing single-family homes in the area was $745,000 in February, a 0.9% increase from the previous month.
San Antonio, TX
The median household income in San Antonio is $55,084. Tenants pay an average of $1,289 in rent and $137 in monthly energy bills. A gallon of gas costs about $3.43. According to the San Antonio Board of Realtors, the local median home price in San Antonio is $338,700 for April, making homes in San Antonio more affordable than in Phoenix and San Diego.
Top 5 Phoenix Neighborhoods to Live In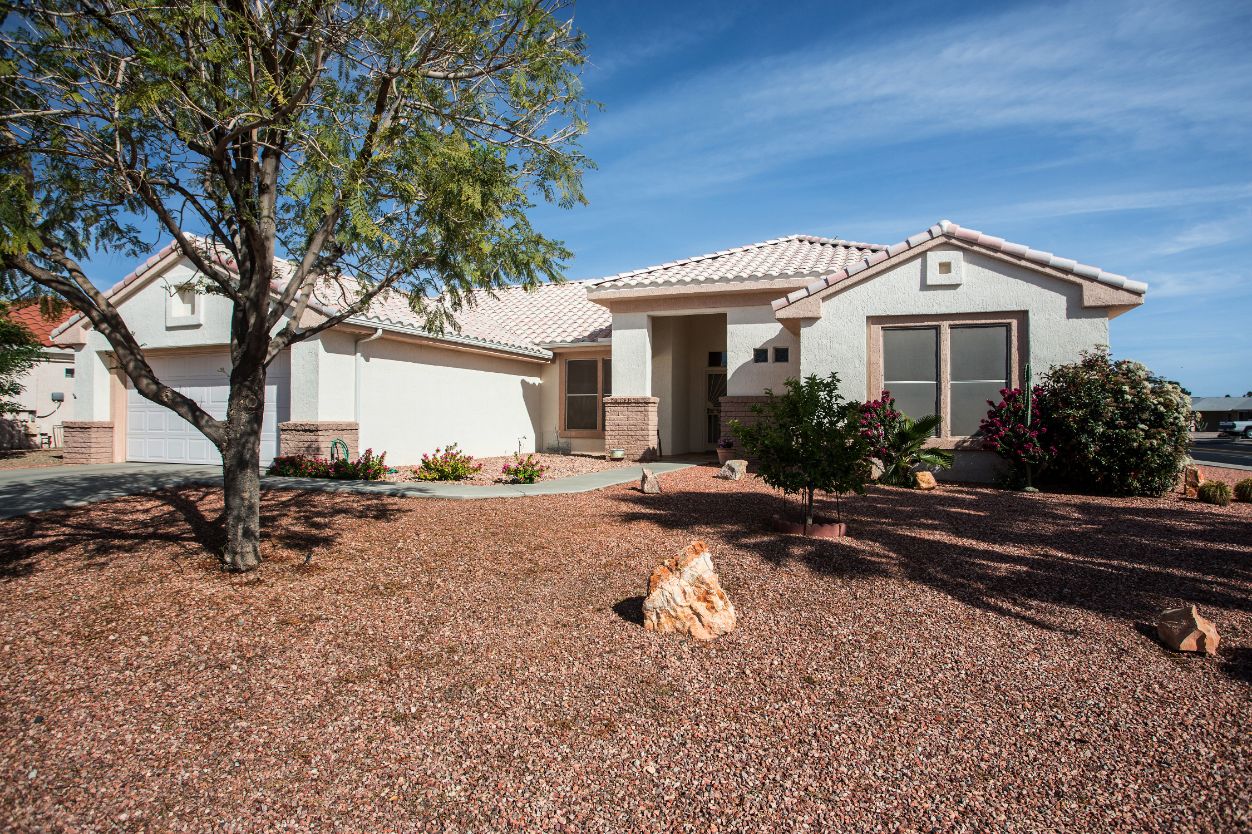 Arcadia is one of the most desirable neighborhoods in Phoenix, offering urban dwellings with a rural feel. It's located just 15 minutes away from the airport and downtown Scottsdale, providing residents with easy access to international travel and fine dining. Arcadia is also great for families, boasting an exceptional school district and picturesque, tree-lined streets.
Located in the city's southeast corner within the town of Gilbert, Agritopia feels as peaceful as it sounds. The 166-acre mixed-use planned community is a tight-knit community built upon what was once a farm. Its timeless homes are inspired by Phoenix in the 30s and 40s and offer new homeowners a sophisticated range of architectural styles, ranging from small cottages to spacious, modern builds.
Nicknamed the "Antique Capital" of Arizona, Glendale is home to various antique-shopping districts and top-of-the-line amenities and services that are said to surpass others in the Valley. It also has two major sports stadiums, a botanical garden, and a historic downtown. Located in the northwestern corner of Phoenix and with 1000 acres of beautiful desert preserves, it has become the fourth largest city in Arizona.
North Mountain Village is sophisticated in aesthetics and relaxed in feel. It's one of the best places to live for young professionals and families who enjoy the outdoors. The neighborhood has plenty of kid-friendly and pet-friendly amenities, such as North Mountain Park and part of the Phoenix Mountain Preserve. Hiking trails are abundant, and if you ever want to hit the town, Glendale is just a 20-minute drive South.
A mix of urban amenities within a laid-back, suburban environment, Camelback East provides its residents the best of both worlds. Located just west of Scottsdale, it's only a 5-15 minute drive from Fashion Square, depending on which side of the neighborhood you're located in. It's also home to the southern portion of the Phoenix Mountains Preserve, allowing for plenty of outdoor activities.
Optimize Lead Generation and Source Exclusive Leads with PropStream
PropStream's real estate lead generation software provides industry professionals with valuable insights on off-market opportunities in Phoenix for below-market prices. Using advanced filtering capabilities, real estate agents and other pros can target motivated sellers, find the hottest neighborhoods using the Heat Map, track promising real estate leads, and make practical use of real estate data—all within one convenient platform.
What sets us apart from other lead generation companies is our technology's ability to effectively target qualified, exclusive leads for your real estate business. Sign up for a 7-day free trial to discover why real estate agents nationwide trust us with their lead generation.