Over the past few years, the US housing market has been filled with surprising ups and downs, and 2022 was no exception. Fast-rising mortgage rates, fluctuating home prices, and economic uncertainty have kept buyers, sellers, and real estate professionals unsure of what to expect next.
And yet real estate professionals need to keep their finger on the pulse of the market so they can prepare their businesses for success. So, what will the housing market look like in 2023? Here are six real estate market predictions and trends that agents, brokers, and investors should keep an eye on this year.
---
Table of Contents
---
1. A Mild Recession Could Potentially Drive Down Home Prices
Home prices rose rapidly after the onset of the pandemic. But in the last half of 2022, the market began to shift. Home prices started falling—a trend many real estate analysts expect to continue into 2023.
After all, Fannie Mae's researchers expect a modest recession this year. In 2022, we did technically experience a textbook "recession" (a recession can be defined by two consecutive quarters of declining GDP). However, economists were shy to label it as such because other markers of a recession were not yet present, such as rising levels of unemployment. We may see these trends continuing into 2023.
If consumers continue to tighten their spending due to inflation and unemployment, home prices could sink even further than we saw in 2022.
But not all analysts agree on how much prices will decline. The Morgan Stanley research team expects another 4% drop in average home prices in 2023, while the Wall Street bank predicts an overall 10% price drop from June 2022 to 2024. And the Economic and Strategic Research (ESR) Group changed their forecast for 2023 home prices from 4.4% growth to a decline of 1.5%. Freddie Mac's predicted decline, however, is a modest 0.2%.
Others are more optimistic about 2023 prices. Realtor.com, for example, expects to see year-over-year home prices continue to grow, albeit at a slower rate (5.4%) compared to 2020 through the beginning of 2022.
Keep in mind that whether home prices flatline, decrease, or increase will vary depending on specific markets. According to Inman, areas where remote workers moved during the pandemic will likely experience steeper price drops than other markets.
2. Mortgage Interest Rates Could Stabilize—Or Even Decrease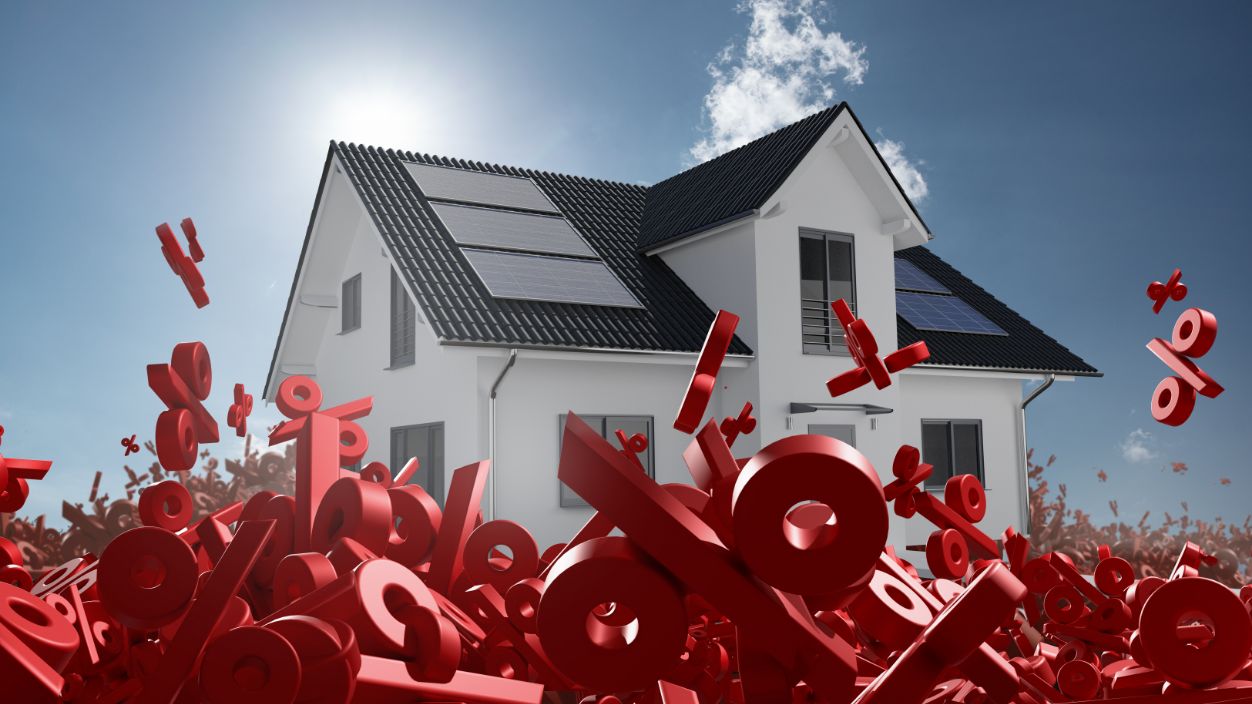 Mortgage rates skyrocketed in 2022, partly due to the Fed's attempt to curb inflation by raising interest rates. Rates for 30-year fixed-rate mortgages hit their peak in November 2022 at 7.08%, up from 2.9% a year earlier, according to Freddie Mac data. Since then, they've dipped to 6.48% as of January 5, 2023.
Although homebuyers and investors welcome this small decrease, Inman reports that rates will likely stay above 6% until the fall of 2023. After that, we may see them drop to the 5% range.
Attom Data's research team agrees that rates could continue to decline, especially if inflation slows down and the Fed relaxes its rate increases. The economy has large amounts of unused capital that could also help lower mortgage rates for buyers.
3. Affordability May Remain Challenging
Although experts have shared some positive 2023 market predictions, this doesn't mean housing will suddenly become more affordable this year.
Home prices have declined, but they're still much higher than before 2020. The same goes for mortgage rates—although they seem to be stabilizing, they're still nearly double what they were in 2021. Both these factors can keep the average homebuyer's monthly mortgage payment significantly higher.
Income is another important factor that can impact housing affordability. The median household income in 2019 was $68,703, according to the U.S. Census Bureau. That number only rose to $70,784 by 2021. Since income doesn't seem to be keeping up with home price inflation, housing could become even less affordable for many Americans this year.
According to Inman, renters hoping to transition into homeownership may have to press pause on their plans due to the current combination of high mortgage rates and home prices. The pressure in the ownership market is then also making its impact on the rental market, driving up rental prices.
4. Lack of Inventory May Impact Affordability Even Further
Overall, housing inventory has been falling since 2007, but it hit crisis mode in 2020, explains Housing Wire Lead Analyst Logan Mohtashami on the RealTrending podcast. Inventory is getting back to 2019 levels, but historically speaking, it's still limited when you take population into account.
In areas where the number of available homes is still extremely low, markets may experience further price hikes. If this happens, housing could become even less affordable for many Americans in these areas.
5. Number of Days on Market Is Growing—But It's Still Low
According to Mohtashami, a healthy number of days on market is between 30 and 45. Bear in mind that the median days on market tend to fluctuate throughout the year—with its peak in January and its trough around May to July.
Generally speaking, as inventory decreases, so does the number of days the average home sits on the market before being sold. As inventory faced a sharp decline during the pandemic, the number of days on market also hit extreme lows.
Thankfully for buyers, this number seems to be rising. Referencing the latest NAR Home Sales Report, Mohtashami says days on the market is growing slowly—from 18 in November 2021 to 21 in November 2022. And while he believes we could see this number increase even further in 2023, it may not be by much.
That said, recent mortgage rate hikes may continue to temper demand. After all, as affordability suffers, sellers may be more willing to negotiate, which could decrease sale prices and lengthen the number of days on market.
6. Number of Sales Could Hit Record Lows
Housing affordability, low inventory levels, and high interest rates and prices could create the perfect storm for home sales this year. In fact, Redfin predicts 2023 will see 16% fewer sales than 2022. Overall, that would be a 30% dip from the height of the homebuying rush during the pandemic. This could, in turn, cause the housing turnover rate to shrink to 3.2%—the lowest rate since the early 1980s.
How Investors Can Prepare for the 2023 Housing Market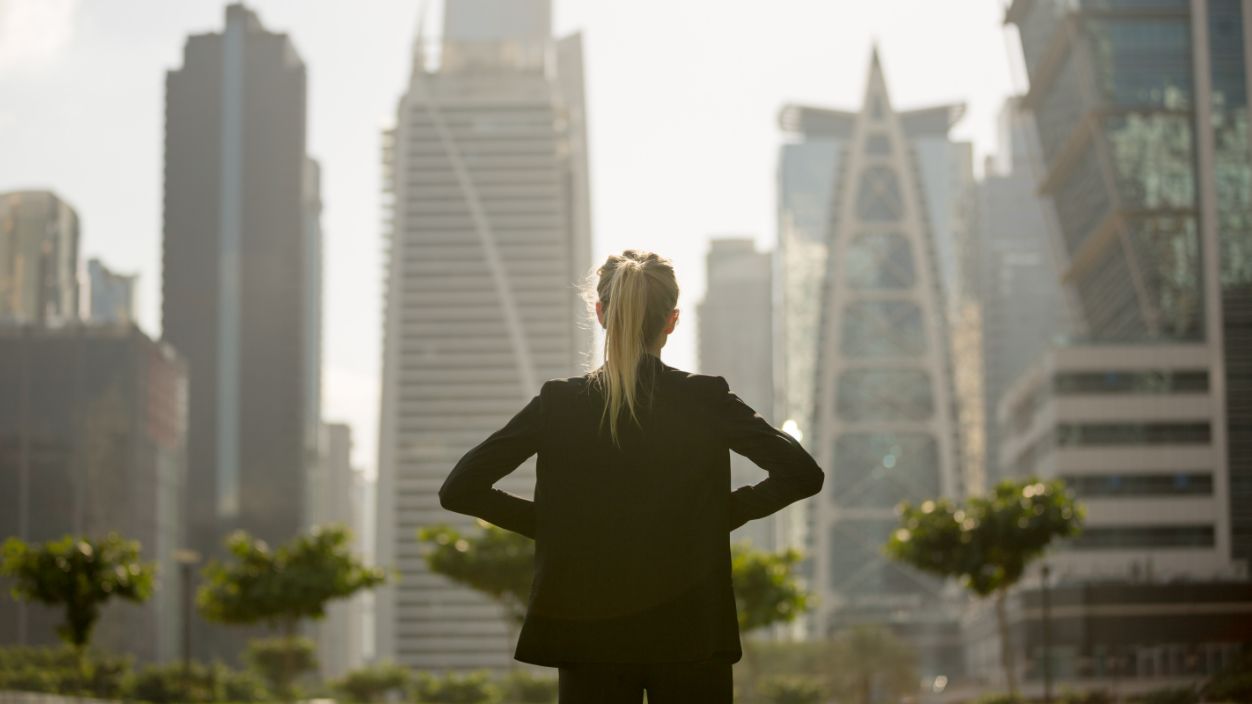 Some of these predictions spell good news for buyers and investors. If demand continues to weaken in response to affordability concerns, investors could have an easier time purchasing properties without participating in intense bidding wars. It could also give them more room to negotiate prices, contingencies, closing dates, and repair costs.
However, today's high interest rates make loans more expensive, which means finding sellers who are willing to negotiate pricing could become even more important. Investors may be able to find motivated sellers by identifying pre-foreclosure homes or off-market listings with a real estate data tool like PropStream.
How Agents and Brokers Can Prepare for the 2023 Real Estate Market
Although decreasing demand can be good for investors, it can be a problem for agents and real estate brokerages who aren't prepared for a volatile market.
If these current market trends continue into 2023, it may be critical for agents and brokers to streamline and automate the way they find qualified leads, make connections with prospects, and identify the right properties for their clients.
Prepare Your Business for Success with an Intuitive Real Estate Data Tool
Even though we are seeing these broad-based national market data points about the changing housing landscape, what seems to stand out is how different each market actually is and how some markets will be impacted more than others. This is why knowing what trends are happening and understanding the comps specific to the market you work in is crucial for helping you find your next housing lead.
Whether you're an investor, agent, or brokerage team, the right real estate software solution can simplify your business' marketing efforts. PropStream can help you find off-market leads with motivated sellers, run comps, automate your prospect lists, perform skip tracing, send email marketing campaigns and postcards, and more.
Prepare your real estate business for a successful 2023. Start your free 7-day trial with PropStream!