2022 brought high interest rates, inflated housing prices, and a shortage of housing inventory; however, you can still find opportunities and boost your real estate portfolio as an investor in 2023.
Several US cities are expected to offer excellent investment opportunities this year due to job growth, increased rental demand, and several other factors.
Curious about which areas you should keep an eye on?
In this article, we'll cover 10 of the best cities for investors in 2023 and why these cities made the list.
---
Table of Contents
---
1. Austin, TX
Austin's housing inventory is expected to increase this year, which may help keep home prices and buyer competition relatively low compared to other markets.
Even though rental rate growth has recently begun to cool, rent was still up 24.7% in December 2022 compared to late 2019. These factors—along with a healthy job market—make Austin a good city to keep on your radar for investing in 2023.
2. Hartford, CT
Hartford, CT, is expected to be one of the top markets for 2023, with home prices set to grow by 8.5% and sales to increase by 6.5%.
The other good news is that rent is on the rise in Hartford, with the average rent reaching $1,472 by the end of 2022. Some local renters may be concerned about affordability, but economists expect Hartford to attract out-of-state buyers and renters who can afford higher housing expenses.
3. El Paso, TX
El Paso is the second-best Texas city on our list, as home sales are expected to grow by 8.9% and prices by 5.4%. Rental rates have continued to increase, with apartment rates up 10.6% since last year.
Since housing is still relatively affordable in El Paso, local analysts say the city is attracting remote workers from higher-income areas. They also expect the local job market to expand as companies like Amazon and TJ Maxx bring better-paying hourly jobs.
4. Phoenix, AZ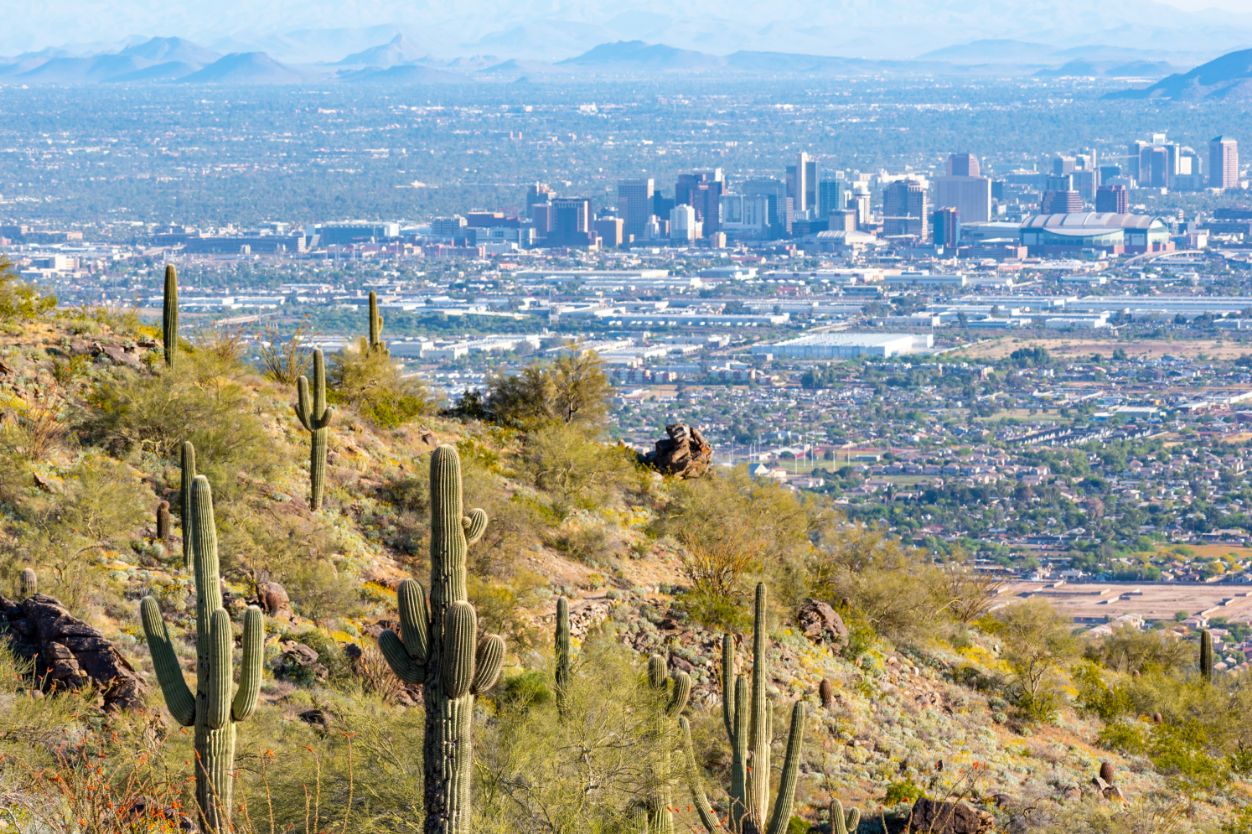 Phoenix's strong economy makes it a top contender for great places to invest in 2023. Arizona as a whole ranked fourth last year for job market growth, and Phoenix specifically saw median earnings rise by 5.7%.
The city's housing market shows positive signs, too. By September 2022, available listings had grown by 257%, giving investors more room to negotiate and find a great deal.
5. Buffalo, NY
Buffalo is another one of the more affordable markets, with a median home price of only $240,000 in 2022. As sellers lower their asking prices, sales are expected to rise by 6.3% this year.
The city's job market growth and low unemployment rate also make it an attractive place to invest in 2023. Matthew Roland, assistant dean and clinical assistant professor at the University at Buffalo, says the city's economy is shifting from manufacturing to education and medical, which means household income may grow.
6. Tampa, FL
Tampa home prices have increased by almost 18% compared to the nationwide average of 11%, yet the market still can't keep up with demand as more people move into the area. Local leaders expect Hillsborough County's population to grow from 1.5 million to 1.6 million by 2026—a good sign for long-term market growth and home appreciation.
With a median home sale price of $364,990 in late 2022, Tampa is one of the more costly places to invest. But its steady population growth and rental demand make it a strong option for real estate investing.
7. Columbia, SC
The median single-family home price in Columbia was around $250,000 in December 2022. But prices are expected to keep rising as retirees and remote workers continue moving to the area. Sales are expected to increase by 7.7% in 2023, and home prices to follow suit by 3.6%.
Rental demand looks like it will hold strong, too. Although rental prices have begun to stabilize, rates will likely keep rising this year thanks to a housing shortage and high mortgage rates.
8. Toledo, OH
Toledo may be a great place to invest in real estate if you're just getting started since the median home price in November 2022 was only $161,000. You may also see some fast-paced appreciation as home sales will likely grow by 4.2% and prices by 6.7% in 2023.
This year, Toledo expects exciting new developments, such as building new apartments in the historic area to attract higher-income tenants. The city's recent $67.5 million renovation project at the Glass City Center should also attract more visitors and boost the local economy.
9. Knoxville, TN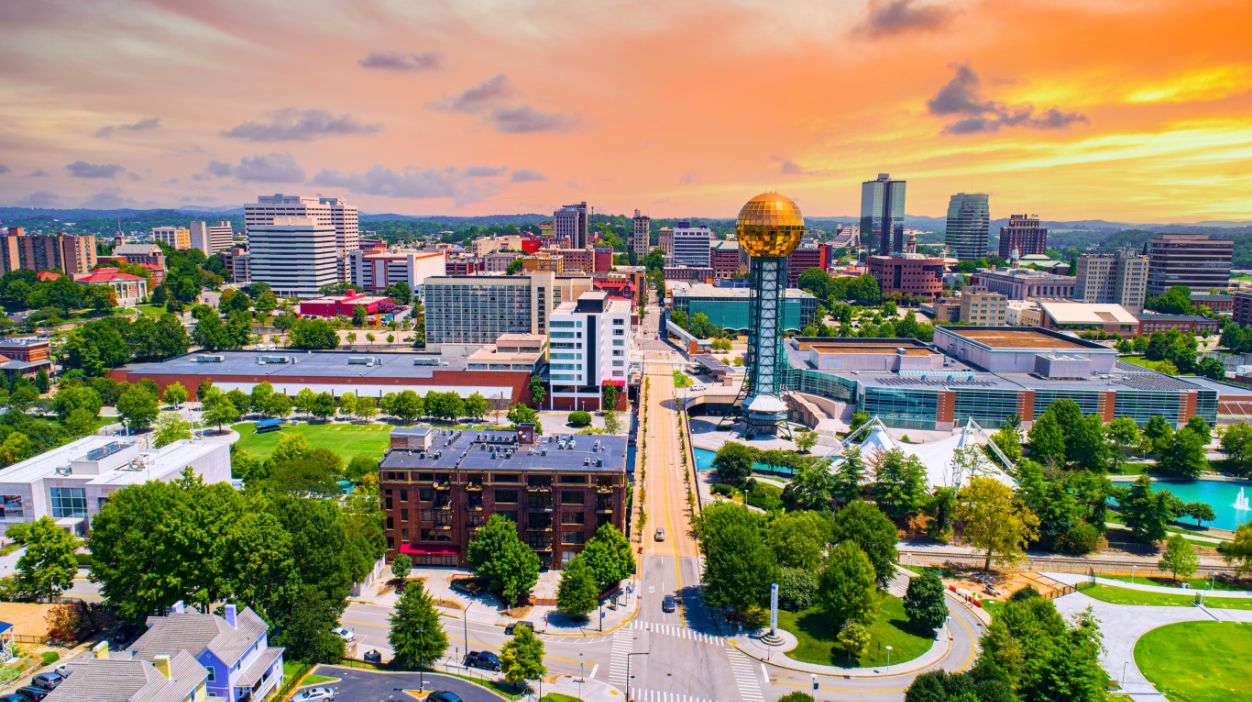 Fox News listed Knoxville as one of the top real estate markets as the city's population experienced its greatest growth since 2007.
This is no surprise, though, considering Knoxville's housing inventory started to improve last year, and its job market remains strong. The city's median home price is $331,100, but rental rates and home prices are both expected to rise this year by around 4%.
10. Huntsville, AL
Huntsville also appeared on the list of top markets, and for good reason. With a median home price of $327,500, Rocket City is one of the most affordable markets that are still well populated right now. Not to mention, jobs and population are both on the rise there.
Find Off-Market Deals in These Growing Cities
With more residents flocking to these areas, it may be the perfect time to find an off-market deal and rent it out, flip it, or facilitate a wholesale transaction. Finding off-market deals can be a great way to work with high interest rates, as the less you pay for a property, the less you'll need to borrow.
With PropStream, you can find off-market opportunities with motivated sellers in just minutes with our advanced filtering capabilities. Try a 7-day PropStream free trial today to see them in action!
Psst! Each PropStream trial includes 50 free property leads.