If you're working as a real estate agent or considering getting your license, you've likely heard the term "farming" floating around.
No, this term isn't referring to livestock or crops. Instead, it's referring to a marketing strategy made popular by real estate agents looking to get more listings and buyer leads. Real estate farming is a great way to pick a niche, get to know potential clients, and stand out in your region.
But what exactly is farming? Why should you use this strategy? And, how can you start incorporating this strategy into your business model?
We'll cover all of these points below. Keep reading to learn more about farming leads!
What is Lead Farming?
In real estate, lead farming is a marketing tactic agents use to target potential clients.
By "farming," the term refers to an agent's ability to farm or investigate an area for listings and buyer leads. Within that geography, they focus on a niche. This may be a type of person (persona) or even a property type like a condo, duplex, or single-family home.
Most agents target the area they live in since they know the most about the community, geography, event schedule, etc. While an agent doesn't have to live in an area to begin farming for leads, they should have extensive knowledge of the area for the best results.
Once a location has been decided, agents will start looking for ways to tap into the potential clientele in that region. This could involve setting up booths at local events, placing door hangers, advertising with local school districts or businesses, etc. It could even be done online with local community groups on various social media platforms.
Why is Real Estate Farming Beneficial?
Real estate farming can help you find the most qualified leads rather than mass-marketing to everybody in your region.
Market to Your Community in a Way That Will Resonate With Them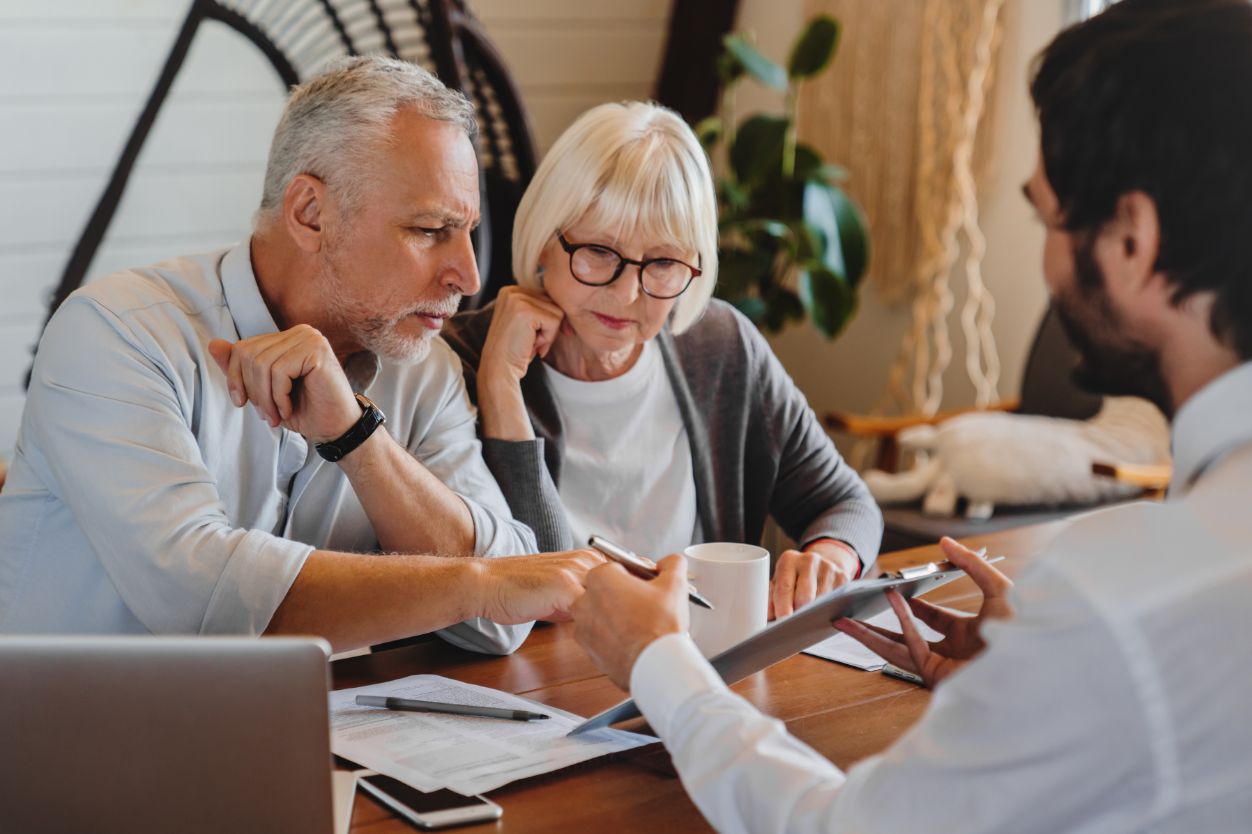 Part of real estate farming is understanding the primary demographic in your farming area.
Since different generations often prefer different methods of communication, knowing the demographic you're targeting will help you make more impactful pitches. If you use the same marketing method with every lead you pursue, your pitch may be ignored by recipients who don't prefer that method of communication.
A good way to think of it is like a persona, where a persona is a fictitious person that generalizes the characteristics of people you want to target for marketing purposes:
Example 1: Beth and Mark, the retirees looking to downsize.
You're farming in a region with a high percentage of residents over the age of 65 (AKA, the Beth and Mark personas). Their demographic may prefer face-to-face communication or marketing materials they can physically hold, like flyers, door hangers, or postcards. They may not use a computer or cell phone often, so leaving pitches in the form of text messages or emails may fall on deaf ears.
To get their listing, you may find the best marketing strategy to be door-knocking, attending local events, or sending postcards.
Example 2: Denzel and Talisa, the upcoming professional Millenials looking for condos.
Say the area you choose to farm has a population of mostly millennial, business-professional residents (AKA, the Denzel and Talisa personas).
Millennials and business professionals often prefer communicating via text, email, or social media, as they're on the go and limited in the times they can communicate. They are more likely to ignore an unsolicited visit from a salesperson.
So, you may want to use digital marketing with these leads so they can read and respond when it's convenient for them.
Save Money By Targeting Your Marketing Methods
When you get to know the demographic in an area you're farming; it's beneficial not only for time's sake but financially as well.
If you decide that email marketing is your preferred method and you send out 300 emails within your community, a large percentage of these may not be seen or acknowledged if your leads aren't active with their email. For each email that either doesn't make it to the recipient or is sent to the junk folder, you're wasting money in your precious marketing budget.
Instead, you can farm your area and send personalized communications to each recipient. For example, you may notice better results by sending out 50 emails, 50 social media messages, 30 postcards, and maybe knocking on 20 doors.
Build Lasting Relationships in Your Farming Region
Not only is farming helpful for identifying the best potential leads, but it's a great way to build long-lasting relationships.
When you condense the pool of leads you target, you can spend more time getting to know these leads, which will allow you to build trust and credibility. Building relationships is also a great way to open the door to a referral-based business, which is the end goal for many agents. With a referral-based business, clients (past or present) will refer their agents to friends, colleagues, or family members, creating an endless work funnel.
Since a house is likely the largest purchase a person will ever make in their life, potential buyers are more likely to work with an agent they've heard glowing reviews about. Additionally, becoming a well-known member of your community will build popularity and familiarity with potential buyers and sellers, making you the go-to local agent.
How Can PropStream Help You Farm Leads?
PropStream makes farming leads simple, quick, and efficient using real estate big data.
Here's how:
Step 1: Easily Pick a Search Region
With PropStream, you can use our search bar to narrow down a region to your liking.
Search by city, county, zip code (search up to 5 zip codes!), APN, or address. If you want to target a specific neighborhood or even one side of a street, use our Draw Tool.
Step 2: Apply Your Search Filters
After you've chosen an area to farm, our advanced search filters can help you find listing leads who may be motivated to sell their property.
Some of our search filters that identify selling motivation include:
Pre-foreclosure: Help a homeowner sell their property before it enters foreclosure status.
Pre-probate: When there's a death in the family, the surviving members can't always maintain an inherited property. Help them find a new owner.
Bankruptcy: If homeowners file for bankruptcy, their mortgage payment may be the first bill they need to eliminate. Help them get out from under the financial burden.
Senior Owners: A senior owner may be ready to downsize if all the kids have moved on from the family home. Or, physical limitations may prevent them from enjoying the property fully. Help them get the highest possible return on the property and put that toward a home that better suits their needs.
Failed Listing: If a property failed to sell with another agent, you may be the agent for the job. Help the motivated seller get their property off their hands.
Tip: you can even search by property characteristics, like size and age of the home.
Step 3: Save Marketing Lists For Your Leads
Once you've farmed your region using our search bar and filters, save your leads to marketing lists.
You can save several marketing lists based on different neighborhoods, zip codes, selling motivation, estimated value, homeowner information, and more. Saving various marketing lists makes it easier to find the exact type of lead you're ready to target so you can create a marketing campaign catered to them.
Tip: Add List Automator to be notified of new leads that match your preferences. This add-on will also alert you if your saved leads no longer match your preferences.
Step 4: Reach Out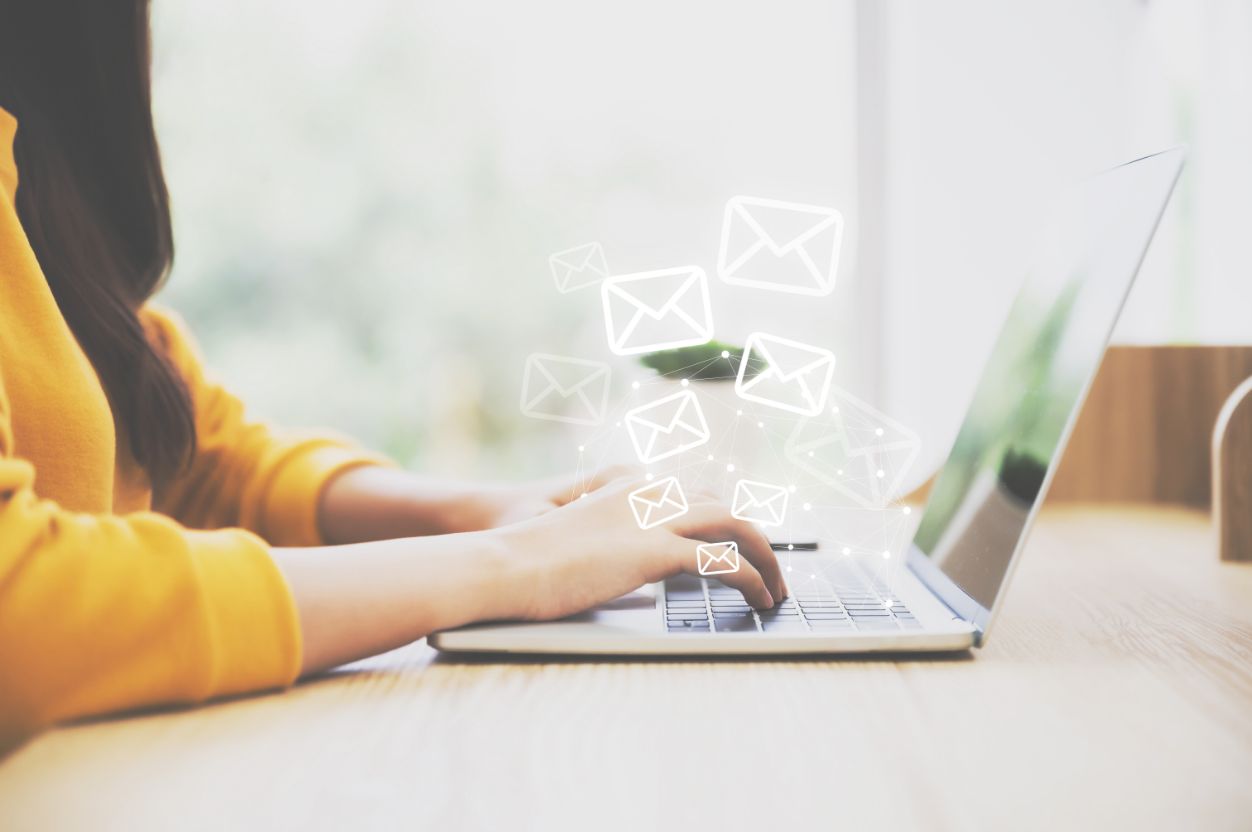 After you've created your marketing lists, you can perform a skip trace to collect contact information for the homeowners.
Pro Tip: Our skip tracing can be completed in minutes, and each contact is automatically scrubbed and flagged if they're on the DNC list. Skip tracing returns up to four email addresses and phone numbers, and they're displayed in order of relevance.
Additionally, you can start an email marketing campaign within the PropStream application, designed specifically for each marketing list. If you would rather send a postcard, we have a variety of professionally-designed templates. Or, you can create your own design.
Start Farming Leads Today!
If you're looking for an effective way to find the most qualified leads and build relationships within your community, lead farming may be your method.
Want to start finding motivated sellers with off-market houses in your region? Start browsing with PropStream!
Try our 7-day free trial and enjoy 50 leads on us.
Pssst! Want to learn more? Join us weekly for Lunch and Listings, or take our free course for agents.