Staying on top of current trends in the real estate industry is vital for agents to plan their next business move and offer valuable insights to clients.
In this post, we've gathered key statistics regarding U.S. agents, property sales, mortgage rates, and more. Read on to level up your real estate knowledge!
Agent Statistics
To understand your competition and income potential, consider the following:
The U.S. has over 3 million active real estate licensees, of which nearly 1.6 million are REALTORS®. In 2022, the median number of transaction sides a REALTOR® was involved in was 12, resulting in a median gross income of $56,400. New York agents have the highest income at $93,100, and Illinois agents have the lowest at $30,270.
According to the U.S. Bureau of Labor Statistics (BLS), real estate brokers and sales agents overall make a median annual salary of $52,030, and the occupation is expected to grow 3% between 2022 and 2032.
Market Statistics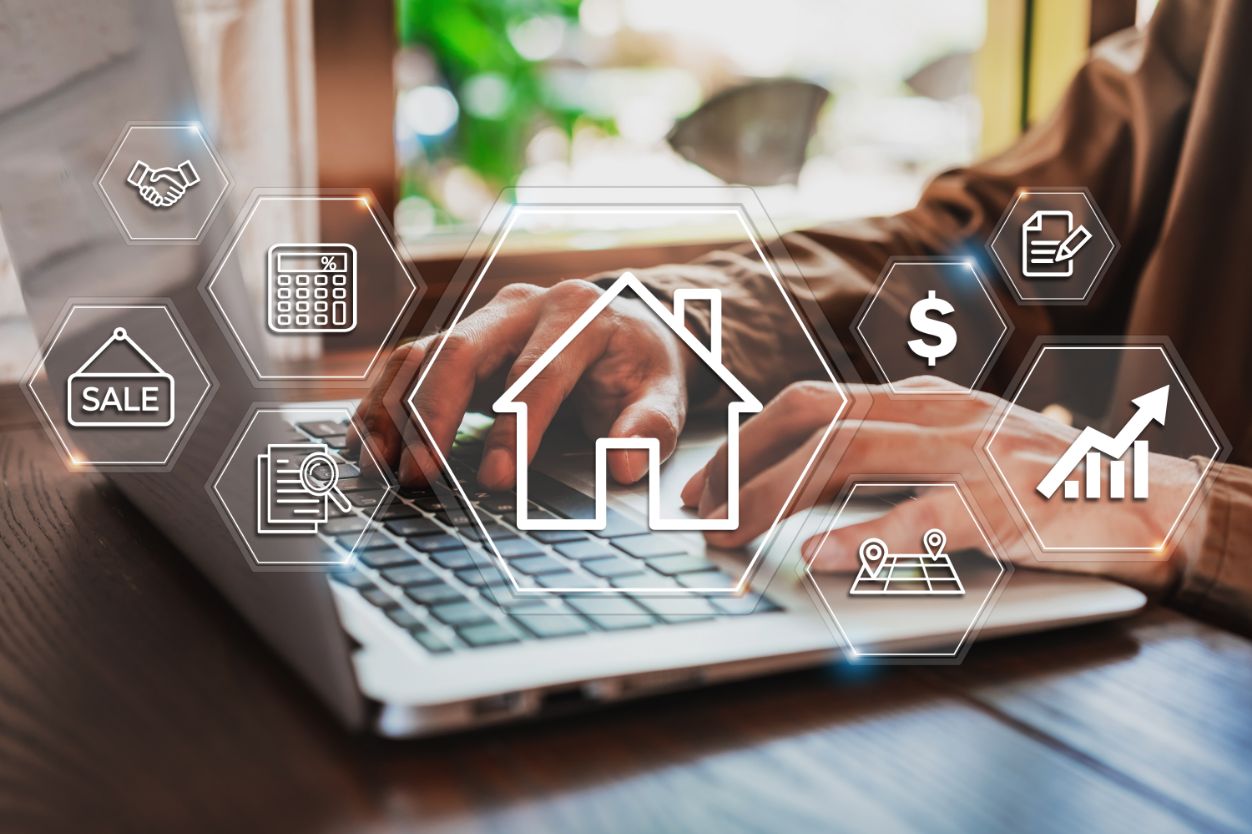 To understand the amount of U.S. real estate available, consider the following:
According to the U.S. Census Bureau, there were over 143 million U.S. housing units in 2022, of which 64.6% were owner-occupied. The same year, the national real estate market was valued at $111.53 trillion, of which $87.57 trillion was residential property and $23.96 trillion was commercial property.
Between 2023 and 2028, U.S. real estate is expected to grow at a compound annual growth rate (CAGR) of 4.7%, reaching a total value of $142.9 trillion by 2028.
Property Sale Statistics
To understand how often properties are sold and for how much, consider the following:
In 2021, U.S. home sales reached 6.9 million. They've fallen since and are expected to total 5.1 million in 2023.
As of Q2 2023, the median sales price for U.S. homes was $416,100, down from an all-time peak of $479,500 in Q4 2022. Still, sales prices remain higher than at any time before Q4 2021.
By September 2023 median listing prices, the most expensive states are Hawaii ($849,950), Massachusetts ($778,500), and California ($760,000), while the most affordable are West Virginia ($239,900), Ohio ($265,000), and Mississippi ($279,900).
Mortgage Rate Statistics
To understand the impact of current mortgage rates, consider the following:
Mortgage rates have risen since the Fed's aggressive campaign to curb inflation started in early 2022 (although there may be signs that increases will pause for now). The average 30-year fixed-rate mortgage recently hit a 23-year high of 8.34%. The 15-year fixed-rate average is 7.52%.
Though still below historical averages, these rates will dampen demand for mortgages and homes by extension—until homebuyers adjust to "the new normal."
Moving Statistics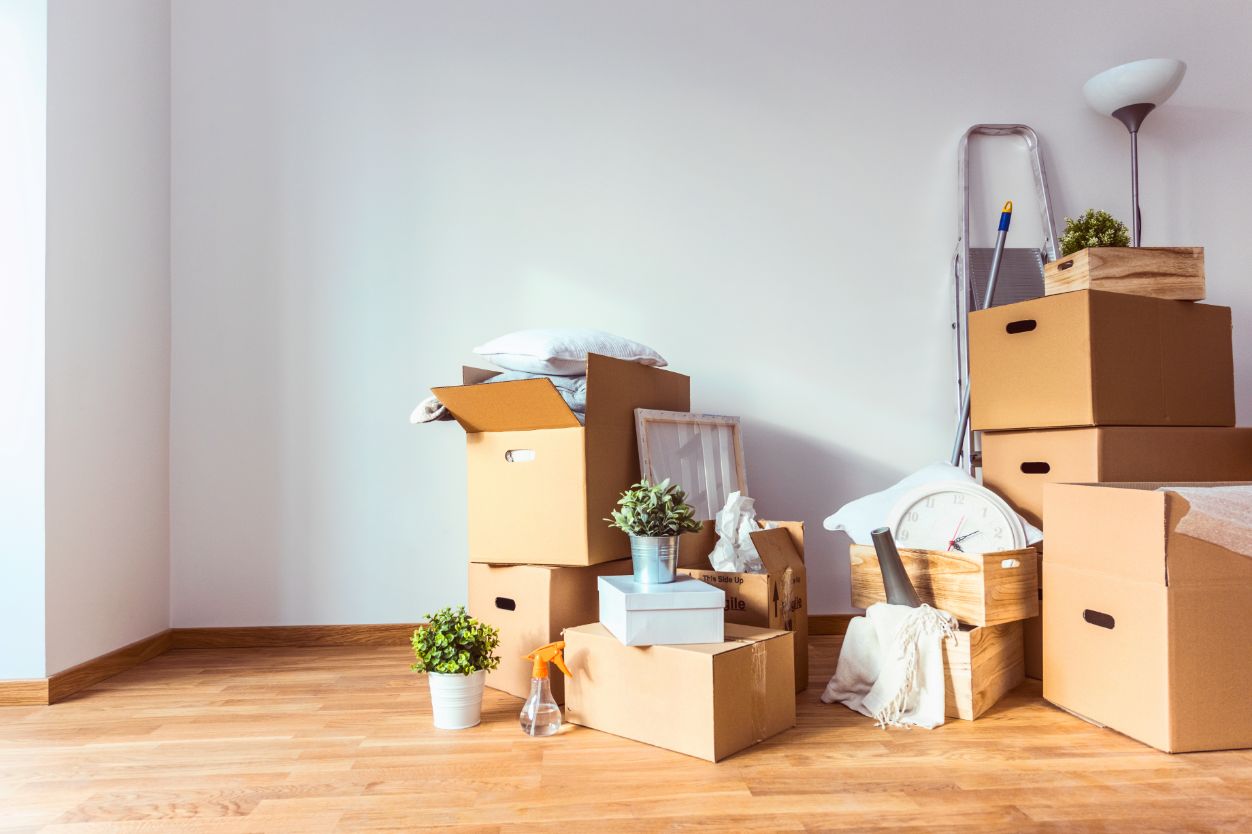 To understand moving trends affecting the real estate market, consider the following:
Recently, the COVID-19 pandemic and the rise of remote work increased migration. According to a study by North American Van Lines, the top inbound states in 2022 were South Carolina, North Carolina, Tennessee, Arizona, and Florida. The top outbound states were Illinois, California, New Jersey, Pennsylvania, and Michigan.
The median distance between the home that recent buyers purchased and the one they moved from was 50 miles, a significant increase from the 2018-2021 median of 15 miles. Furthermore, 17 million Americans identified as digital nomads (i.e., without a permanent home) in 2022, up 131% from 2019.
Homebuyer Statistics
To understand U.S homebuyer demographics, consider the following:
In 2022, 86% of buyers purchased their home through a real estate agent or broker, and 89% of buyers would use their agent again or recommend them to others.
While millennials, America's largest generation, had been the top homebuying generation since 2014, baby boomers reclaimed that title in 2022. Millennials now make up only 28% of homebuyers, while baby boomers make up 39%. Gen Z makes up 4%.
Also, 61% of recent buyers were married couples, 17% were single females, 9% were single males, and 10% were unmarried couples. The typical buyer takes 10 weeks and looks at a median of five properties to find the perfect home.
Home Seller Statistics
To understand U.S home seller demographics, consider the following:
In 2022, 86% of home sellers worked with a real estate agent to sell their home, and 91% of sellers were at least somewhat satisfied with the selling process.
The typical home seller was 60 years old and had lived in their home for 10 years. However, tenure varies by region. For example, homeowners in Las Vegas, Nevada; Provo/Orem, Utah; and Cape Coral, Florida, typically stay for only seven years, while homeowners in Buffalo, New York; Pittsburgh, Pennsylvania; and Honolulu, Hawaii, stay for sixteen.
Agent Marketing Statistics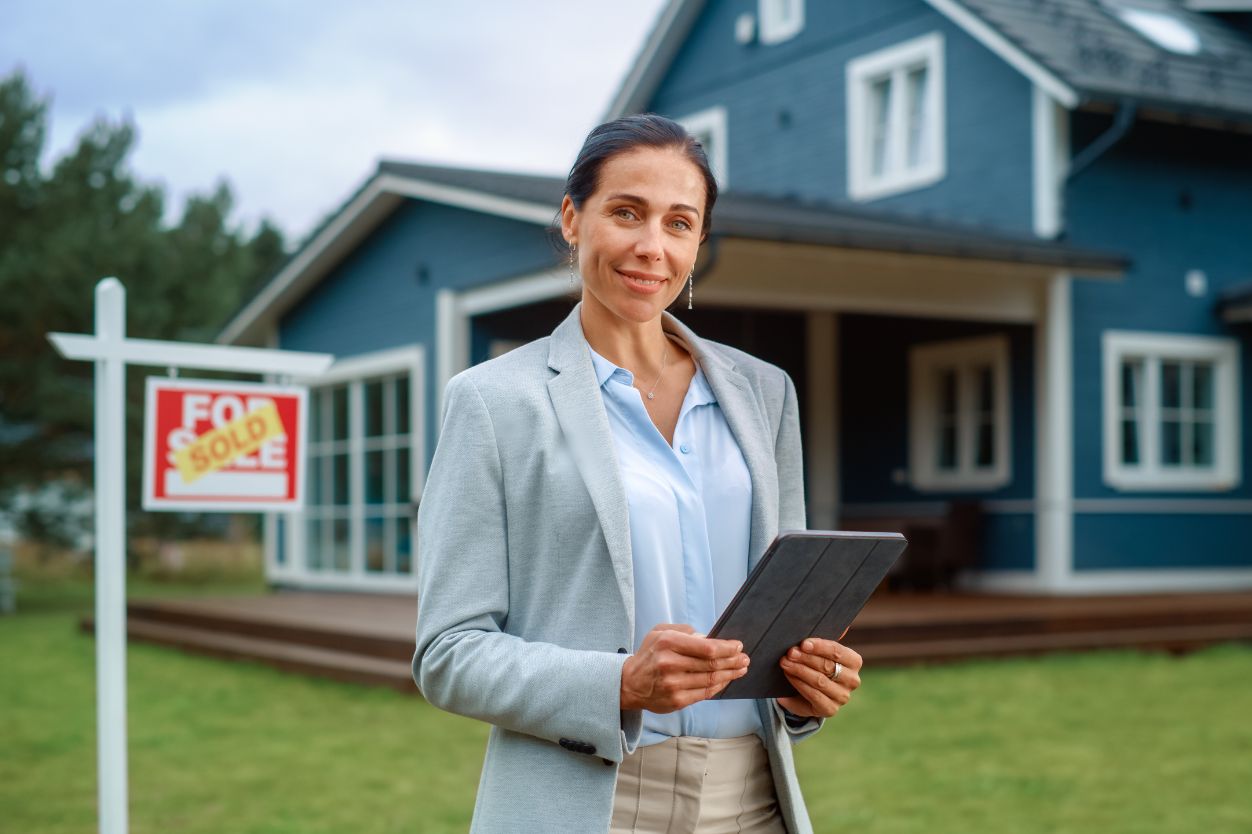 To understand best marketing practices, consider the following:
In 2022, 67% of buyers interviewed only one real estate agent during their home search. Similarly, 80% of recent sellers contacted only one agent before finding the right one, while 63% found their agent through a referral from a friend, neighbor, or relative or used one they had worked with before.
Online marketing is also crucial. For 47% of recent buyers, the first step they took in the home-buying process was to look online at properties for sale, and 96% of all buyers used online tools in the search process at some point.
This is why 70% of REALTOR® broker/broker associates and 69% of sales agents have a website. Similarly, 20% of REALTORS® get 1-5% of their business from social media.
On the sales side, 73% of homeowners say they're likelier to list with a REALTOR® who uses video to sell property. According to a Matterport survey, listings with 3D virtual walk-through videos, for example, close 31% faster and sell for up to 9% more.
To stand out in a crowded market, agents should leverage marketing automation software, which can increase qualified leads by 451%.
Take Your Real Estate Education to the Next Level With Lead Strategies for The Modern Agent
Now that you have some useful stats to drive your real estate decisions, how about furthering your education with a free course?
PropStream Academy's new course, Lead Strategies for The Modern Agent, teaches real estate professionals how to effectively generate leads in today's dynamic market using real estate data. Enroll for free today!
---
Note on sources:
Unless otherwise cited, statistics taken from the NAR
2022 Profile of Home Buyers and Sellers, or Economic Research
---