---
Disclaimer: PropStream does not offer legal advice. We highly recommend consulting a legal professional for questions regarding real estate contracts.
---
You're scrolling through property listings online and notice some labeled "under contract." What does this mean, and can you still make an offer? Read on to find out!
Definition of "Under Contract"
"Under contract" means the home seller has accepted an offer, but the deal hasn't yet closed. In practice, this means the seller and a potential buyer have both signed a "purchase agreement," which outlines the terms of a prospective sale.
However, certain conditions (aka contingencies) must be met for the sale to finalize. This means the deal could still fall apart, though it's rare. According to one estimate, less than 4% of real estate contracts fall through for any reason.
Differences Between "Under Contract" and "Active Under Contract," "Contingent," and "Pending"
Related but different terms to "under contract" include the following:
"Active under contract" means the deal is under contract, but the seller is open to (or even seeking) backup offers.

"Contingent"

means effectively the same as "under contract." It just emphasizes that contingencies must be met before the deal can close.
"Pending" usually means all contingencies have been met, and the deal is on its way to closing. Consequently, the seller likely isn't accepting backup offers.
Some markets and listing sites use "under contract" and "pending" interchangeably, so it never hurts to check a property's status directly with the seller.
Common Contingencies in Real Estate Contracts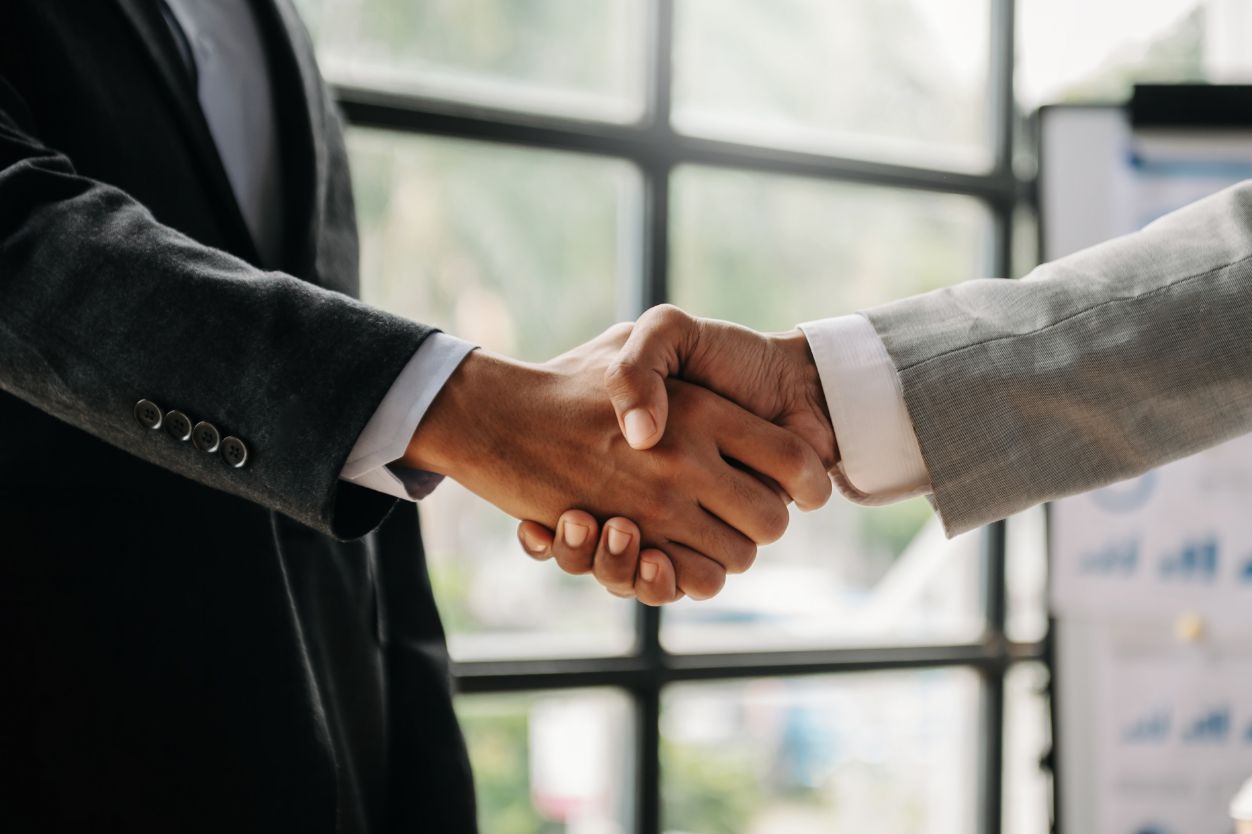 Now that you know what "under contract" means, let's review what contingencies are.
A contingency is a condition or stipulation specified in a purchase agreement that must be met for the property sale to proceed. It gives buyers time to perform due diligence and protects them and sellers against unforeseen circumstances. Some common contingencies include the following:
Financing contingency. Most homebuyers finance their home purchase. In 2021, 78% did. However, qualifying for a mortgage is a long process with no guarantee. Hence, many buyers include a financing contingency in the purchase agreement, which lets them off the hook if they fail to secure a mortgage. Typically, the contingency specifies the type of financing being applied for, the terms, and the timeline.
Appraisal contingency. To avoid lending more than a property's worth, most lenders require borrowers to get a home appraisal. If the property appraises for less than the asking price, this contingency protects the buyer from overpaying. Instead, the buyer can make up the difference with cash, renegotiate, or walk away.
Home inspection contingency. Home inspections are a standard part of the home-buying process. They inform buyers of a property's condition, potential structural issues, and any unaddressed damage. If the property isn't as described, this contingency lets buyers negotiate for a better price, get the seller to pay for repairs, or walk away. Contracts usually give buyers about two weeks to do the home inspection.
Home sale contingency. In 2022, first-time buyers comprised only 26% of all homebuyers. That means many buyers already own a property, and they may need to sell it to buy their next one. A home sale contingency makes a sale contingent upon the buyer selling their old house. That way, they don't get stuck with two mortgages. However, remember that this contingency can make an offer less attractive, especially to motivated sellers trying to get rid of their homes quickly.
Title contingency. Some properties come with problematic titles (e.g., titles with outstanding liens, claims, and encumbrances). A title contingency gives the buyer time to verify and examine the title, protecting them against buying a property with a clouded title or one that cannot be legally transferred.
What Happens After a Property Is Under Contract?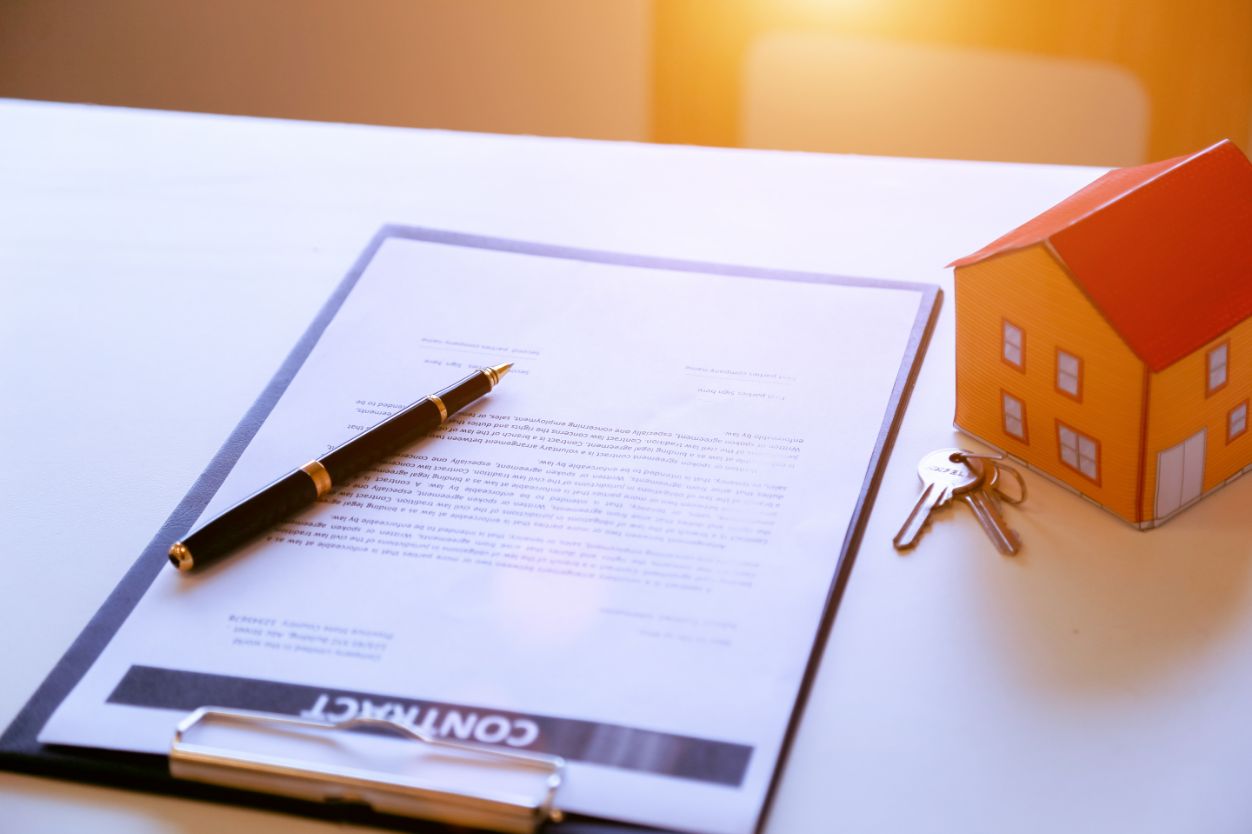 Once a home is "under contract," the property transaction usually proceeds as follows:
First, the due diligence and contingency period starts. This is when buyers arrange for the home inspection, appraisal, financing, title search, etc. Depending on the contract, the buyer usually has anywhere from one to two months for this.
From there, the buyer does a final walkthrough before meeting the seller, agents, and sometimes lawyers for closing. This is when both parties sign the necessary documents (e.g., title deed, bill of sale, closing disclosure), and the buyer transfers the purchase funds to the seller. Once ownership is officially transferred, the buyer receives the home keys, and the deal is done.
Keep in mind that the home sale process can vary by region. For example, some states may require an attorney to be present at closing, while others don't. Similarly, some states may levy specific taxes on real estate transactions. Work with a real estate agent or legal professional to ensure you follow the process correctly.
What Happens If a Real Estate Contract Falls Through?
Unmet contingencies are the top reason real estate contracts fall through. The buyer could fail to secure financing, the property could appraise lower than the asking price, the house could fail its home inspection, the buyer could struggle to sell their old house, or the title could have a cloud on it.
If contingencies aren't met, the affected party can renegotiate the deal or back out without penalty (e.g., without losing their earnest money deposit).
If contingencies are met, however, both parties are legally bound to complete the sale. At that point, backing out of the deal could mean forfeiting earnest money and opening yourself up to legal challenges. For example, a buyer who gets cold feet may be sued for damages or ordered by a court to complete the home sale.
A failed contract usually puts the property back on the market, allowing other buyers to step in. Therefore, if you're eyeing a home under contract, you may still have a chance to buy it. If nothing else, keep tabs on the listing to see if it closes. 80% of all pending home sales go to settlement within a 2-month time period (and a significant share of the rest close in months three and four). So, it takes a few months to know if a property is beyond reach.
Browse Properties By Status With PropStream
With PropStream, you can easily filter your search to find properties with any MLS status you choose, like:
Under Contract
Active
Pending
Contingent
Failed
Sold
Never Listed
Activate your 7-day free trial to start browsing data for over 155 million properties and enjoy 50 complimentary leads!