Rising interest rates have slowed down almost every real estate market in the country, but the San Antonio housing market remains strong. As the second-largest city in Texas, San Antonio has one of the hottest real estate markets in the country. Although properties are sitting on the market twice as long as last year (now 62 days), median home prices are steadily increasing, having grown 9.6%, year-over-year.
Located in south central Texas, San Antonio has a lot to offer new homeowners, including warm weather, favorable tax laws, and a thriving job market. These incentives keep the San Antonio housing market stable and competitive, despite inflation and rising interest rates.
In this article we'll discuss what to expect from the San Antonio housing market in 2023, how it compares to 2022, and the benefits of investing in San Antonio real estate.
What To Expect From the San Antonio Real Estate Market in 2023
Last year, the San Antonio housing market was characterized by rising home prices, a strong seller's market, and an attractive renter's market. The city had been growing so much that the NAR named it one of the top 10 "hidden gems" of the housing market in 2022.
As of April 2022, home values in San Antonio had increased 20.5% from the year before and had risen an impressive 59% over the past five years. According to the San Antonio Board of Realtors, the median price of a San Antonio home was $326,500 in March of 2022. At the time, home inventory was just 1.6 months, making it a competitive market with higher home prices and quicker home sales.
Increasing Home Values
Although the number of home sales in San Antonio are down 21.2% from this time last year, homes are selling at an average of $24,948 more than last year. Further more, the average home value in San Antonio is $286,195. The average three-bedroom home in San Antonio is selling for 8.4% higher than it was last year, while 4-bed and 5-bed homes are up an average of 9%.
Longer Days on the Market
Rising interest rates, inflation, and a slight increase in housing inventory have caused homes in San Antonio to stay on the market for much longer than they did last year. However, the fact that the median home price has not dropped is promising for prospective sellers and investors. This signals that although buyers are more hesitant, they're still buying and that San Antonio remains a seller's market.
Homes Selling Over List Price
In March of this year, 21.9% of San Antonio homes sold above asking price, suggesting that sellers are still able to command premium prices for their homes. However, this percentage is expected to decrease as San Antonio, like the rest of the country, approaches a balanced market.
Limited Housing Supply
The number of homes for sale in San Antonio has grown since last year, but only slightly. In March of 2022, there were 576 two-bedroom homes for sale. In April of 2023, that number went up just a few counts to 583, marking a 1.2% increase, year-over-year. While permits for multifamily constructions are expected to increase, permits for new single-family builds continue to decline, suggesting that housing inventory will remain stable.
Why Invest in San Antonio Real Estate?
Investing in the San Antonio metro area comes with a unique set of benefits. Favorable homeownership laws, strong rental demand, and a pro-business climate make San Antonio real estate an attractive investment to any landlord.
The city's strong military presence, booming population, and low unemployment rate are signs of a strong local economy that can sustain the ups and downs of the real estate market. San Antonio is a desirable place to live because of its thriving job market, low cost of living, and pleasant weather, strengthening the chances of finding quality tenants at any given time.
For all these reasons and more, San Antonio is a great place to invest in real estate. Take a closer look at the top 10 benefits to investing in San Antonio real estate:
Benefits of Investing in San Antonio Real Estate Market
Landlord Rights Are Protected
Fortune Builders ranked Texas as one of the most landlord-friendly states in the U.S. Landlord rights are largely regulated at the state level. As a prospective investor, it's in your best interest to consider which state provides you with the most favorable terms so that you can protect your investment.
Texas housing courts take lease violations rather seriously. As a result, landlords are more confident that their lease agreements will be fulfilled and perceive investing in Texas real estate as less risky.
Rental Demand Is Strong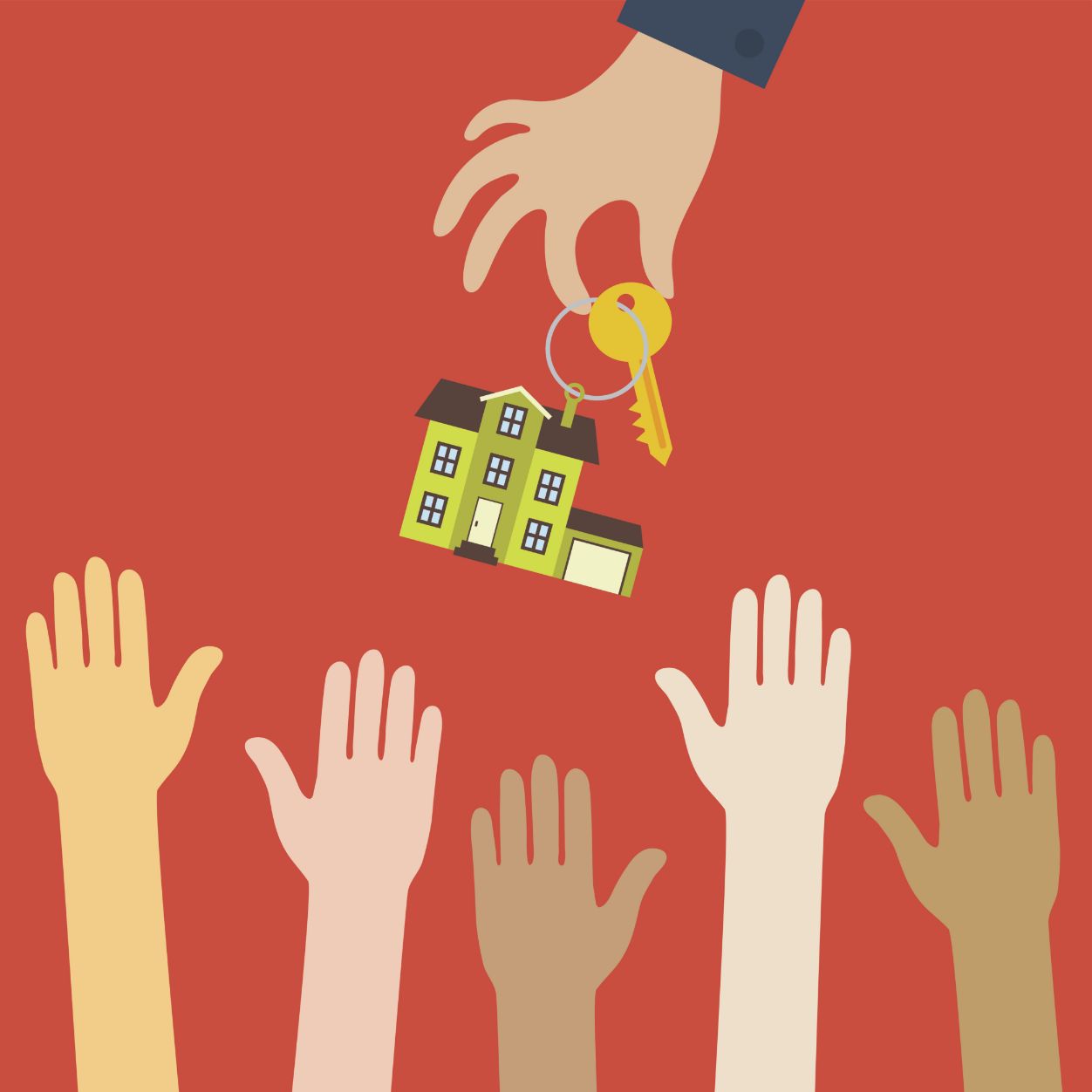 San Antonio has a rental vacancy rate of just 7.7%, making it an attractive location for residential real estate investment. One of the biggest challenges to being a real estate investor is the responsibility of having to pay a mortgage on a home that is vacant. A steady stream of rental income is a crucial part of any real estate investment.
According to NeighborhoodScout, Texas housing prices have grown 125% over the past decade, translating into an annual appreciation rate of about 8.5%. As property values continue to rise, investors can be sure their investments are growing over the years.
Property Tax Laws Are Favorable
New investors are often excited about the fact that in Texas, there's no state property tax. Instead, you pay property taxes to your local municipality. The City of San Antonio is expected to cut its property tax rate for the second year in a row in response to rising property values.
Last year the city council lowered the tax rate for all property owners, raised the homestead exemption to 10% of a home's appraised value, and increased additional exemptions for senior and disabled homeowners to $85,000 each. This year the city council is discussing raising the homestead exemption to 20% of a home's taxable value and places no limits on exemptions for senior disabled homeowners.
Military Presence Is Strong
A unique aspect of the San Antonio real estate market is that it's supported by an abundance of military families. San Antonio is home to several military bases. The presence of military personnel means that there is consistent demand for housing and an abundance of tenants with secure jobs.
Job Market Is Strong
An unemployment rate of 4-6% is considered healthy. In San Antonio, the unemployment rate is 3.90%. The city offers diverse job opportunities in the bioscience, renewable energy, and manufacturing industries. It's also home to large companies like Southwest Research Institute, Valero Energy Corp., and Toyota.
Population Growth Is Strong
San Antonio is currently one of the fastest-growing cities in the U.S., with Bexar County experiencing a population growth rate of 17.2% from 2010 to 2020. In the U.S. as a whole, the population increased by 7.4% from 2010 to 2020. That's less than half the population growth of San Antonio. Steady population growth results in high housing demand which provides landlords a stable real estate market to invest in.
Affordable Housing
When compared to other parts of the country and even other parts of Texas, San Antonio's housing market offers relatively affordable real estate investments for first-time investors. The median price for a home in San Antonio is $284,946, making San Antonio a great market to invest in if you're looking to purchase a property in a strong market, but at a lower cost.
Cost Of Living Is Low
The cost of living in the San Antonio area is 8% lower than the national average, making it an attractive place to live and own real estate.Utility prices are 11% lower than the national average, with the average energy bill coming out to $157/month, which is great news for landlords.
Quality Of Life Is High
Lastly, San Antonio offers a high quality of life making it an attractive place to live, visit, start a business, or start a family. San Antonio attracts people from all walks of life seeking affordable living, excellent schools, and a warm climate. This supports housing demand even in tough times, making it an excellent place to invest in real estate.
How To Navigate The San Antonio Housing Market
Now that you are aware of the benefits to investing in San Antonio real estate, you want to make sure you make the most of your investment opportunities. Here are three key areas to focus on as a property investor in San Antonio:
Location
As an investor you want to look for properties in a San Antonio area with high-demand, low-crime, and in proximity to lifestyle amenities such as schools, parks, and shopping plazas. Spanning a total of 505 mi², San Antonio has a lot of land. You want to make sure that you invest in properties that are not too remote. More than 50% of households rent in Monte Vista, Tobin Hill, and Midtown, making them great Texas cities to invest in.
Property Type
Although investors usually gravitate towards multi-family units, single-family homes are also a popular choice among San Antonio investors. Strong demand for single-family properties and limited housing supply have paved the way for 23% of single-family homes to be owned by investors in San Antonio.